I felt inspired by Titan's topic about your favourite David moment.. so I thought I might make it more challenging to pick a most favourite moment from characters that come to mind. I'll just go through a list of scenes that come to mind as my favourite immediately:
Lucy: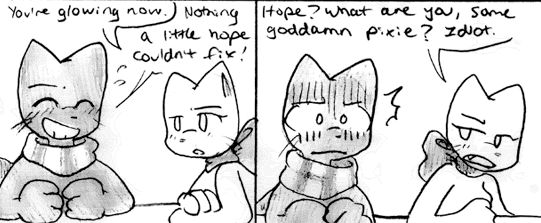 I don't know why this scene always makes me giggle. It was just so delightfully BITCHY, especially with the peppiness of Mike in the earlier panels, all full of hope and dreams. She just diffuses it all in one phrase.
Mike: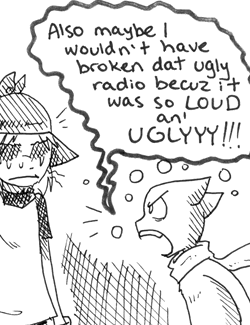 Just the way he doesn't have a clue how much in danger he's in, Maishul with a spine is wonderful.
Daisy: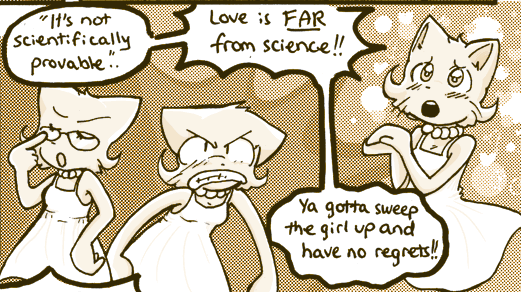 My favourite moment of Daisy is actually in a future scene in Pillow Talk :-[ So I can't really say anything now, but let's just say she has to scramble to defend herself a bit. But yeah, for consistency, I also really love this scene. Daisy is really opinionated when she's fired up.
Paulo: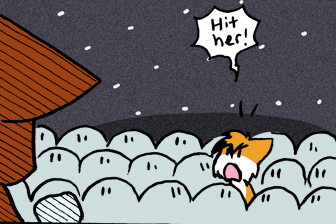 I remember this idea popping up in my head while Maverik was at Sydney, we were laughing for a few minutes.
David: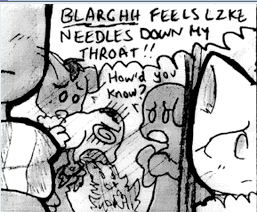 Same response as in the David topic.
Abbey: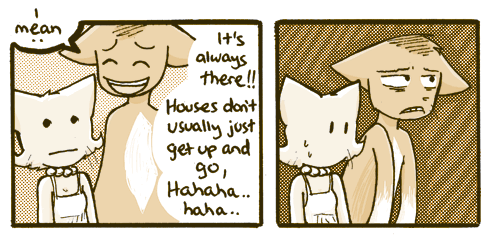 This made me feel for him.
Sue: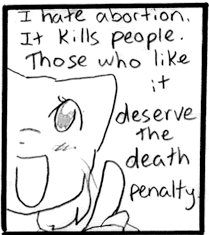 Sue showing off her intelligence by summoning McCain with a ludicrous statement.
I DON'T REALLY FEEL LIKE HUNTING ABOUT FOR MORE SECONDARY CHARACTERS SO IF YOU WANNA ADD SECONDARY CHARACTERS LIKE AUGUSTUS OF WHATEVER BE MY GUEST AAAA
Also I've always liked this panel because it's such a rare occasion: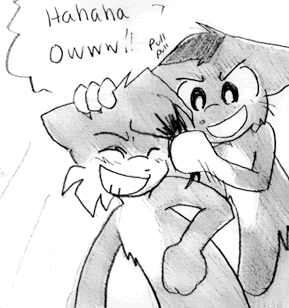 Also the scene doesn't have to be your favourite in terms of being funny, it can be just a memorable scene featuring the character.. you can even cite scenes when the character was really bad in your eyes. THIS IS MORE FOR SHARING EVENTFUL SCENES yeahhhh