Welcome to the new Bittersweet Candy Bowl forums!



After half a year using the custom forum software that integrated with the comic comments, the Bittersweet Candy Bowl community grew so big that we needed to move to something more complicated, but ultimately better for our larger readership. We hope you enjoy it!

However, with a big community comes the need for some regulation. We're not nazis around here, and this set of rules should not be read as some kind of legally binding code. We will moderate and delete and ban at our own discretion, but will generally be laid back about things.

So let us set down the RUUUURRRES!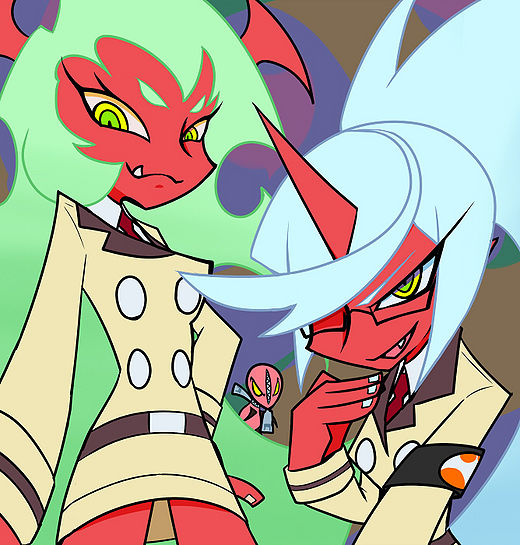 UNUSUAL RULES
Your avatar and profile picture

must be cute

. Nothing ugly, nothing stupid, nothing scary and furry. Make something attractive. (This includes keeping to the 200x80px size limit, or under. No stretched ugly pictures.)

Only use the rich text editing functions where necessary.

Do not colour the text in all your posts

just to stand out and look cool.

General "NSFW" content is fine, straight out porn isn't.

Do not link to porn sites or embed porny images

. The only exception here is for fiction - which may not be posted as text on the board, but linked to on sites like Fanfiction.net or Adultfanfiction. You may post threads about these stories, but all you can do is link people to read it!

Posting image macros and memes is permissible

in

Recess

, but in other forums will be heavily regulated — unfunny meme posts will be deleted. (Most are unfunny.)

Don't worship mods and admins

. And don't be afraid, either. Anything we say or do is open to challenge.

Please

argue and have intelligent conversations

. Flaming is allowed if it's funny and the other person deserves it.
USUAL RULES
Post

useful topic titles

.

Don't wreck other people's topics

or be unnecessarily mean.

Don't post inane, unfunny chatter in any thread that doesn't invite it.

Respect the forum structure

. All art\fanfic projects must go in

Creative Arts

. Anything that's inane babbling or forum games must go in Recess. Anything that's somewhat interesting must go in

Social Studies

.

Don't be scared of

Social Studies

!

It's just a way for us to separate the moronic posts from the good ones. Any comic-related ideas or questions should go here, however slight, and you should discuss politics, real life quandries and anything else here. Just think of the question "

Can this topic be regarded as smalltalk?" If it can't, it belongs in Social Studies.

Try not to duplicate topics

. If you think the topic has been made before (for example, a pairing-related topic) do a search first.

These are all very subjective rules, but please try to follow them. Essentially, you can condense them down to "be interesting and good".



ENFORCEMENT


If you are acting up, we will either post in your thread, PM you a warning or whatever. If it turns out you're still being terrible, you might be banned. In 7 months, the old forum had two bans. We don't really do it often, so you're probably gonna be okay.

If you shitpost a lot in the intelligent forums, we will move you to a member category called "Special Ed", which limits you to posting in Recess only.
Edit:
These are now old and irrelevant.
This post has been edited by SuitCase: 25 March 2012 - 02:43 PM
Reason for edit: A final edit.