Just a short game, first one who figures out the Characters wins. Reward is nothing but minor entertainment. I know how some people like guessing games >3>
So I am just going to pull all of the cheap pictures of Cats, and crap from the internet that I know of. I am going to try and not add too much anthros.
1.
People Mistaken this guy ALOT.
2.
(Name all of the characters in this picture too)
3.
There is one other person on the forums who enjoys this character.
4.
That screaming character
5.
Very simple name
6.
EXTENDED!
7.
OH NOES! A FANMADE PICTURE! [Bonus for what episode this is from]
8.
9.
10.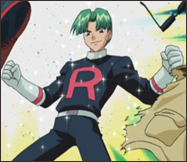 What's his face
11.
This guy looks familiar... but who is he? (Those who can't use common sense can't solve this).
aaand I am too lazy to think of any more characters.
This post has been edited by JeffsCatimation: 10 March 2012 - 01:27 PM