New chapter, new thread.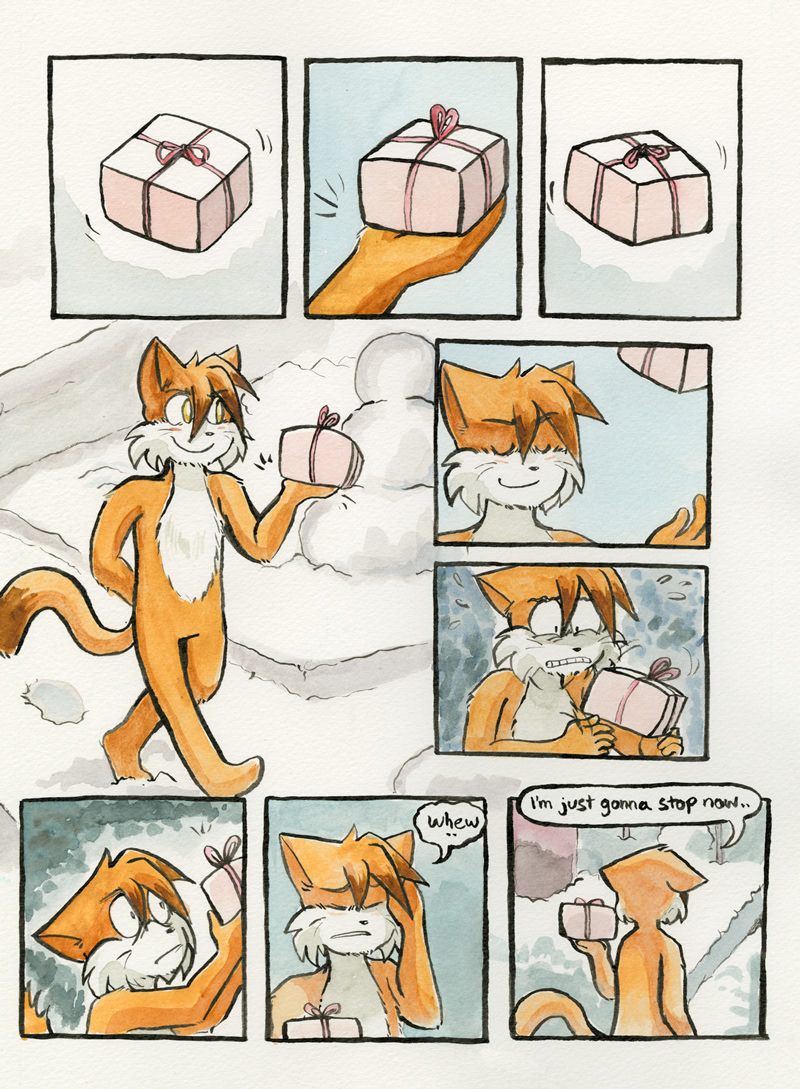 Not quite what I expected to happen after last chapter! Paulo clearly has a gift for someone, but for whom? Jasmine is the most likely guess, though it's also possible he's already dropped off a gift at Jasmine's house and is now on his way to visit Lucy.
The 'cake' portion of the title makes me think it might be someone's birthday, but Lily is the character with the closest birthday (December 20), and she's relatively minor. Also Paulo seems far too worried about dropping that present for it to be for Lily.
I like the watercolours, it's a nice change of pace. I guess Taeshi has acquired sufficient practice with watercolours after doing "Ask Roseville High".