This archived news post was originally written by SuitCase on September 23, 2011.
A bunch of things to report in this update, dear readers!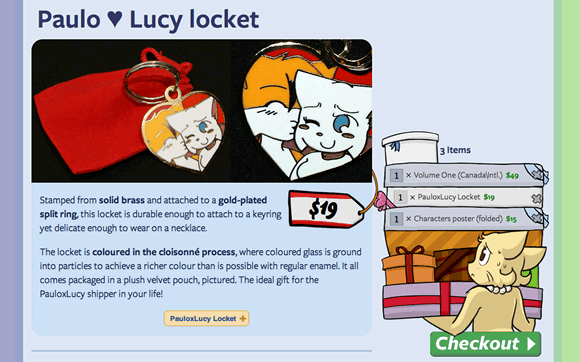 New store
— First of all, we have completely replaced the Store with a newer design! It's easier to add stuff to your cart and nicer to look at overall. You should check it out, even if just for the cute picture of Daisy being crushed by the pile of boxes.

CANADA NEWS
— Canadians, you can now buy the BCB book directly from us! We soon discovered Amazon won't send our book to Canada, so we came up with an alternate shipping option to suit Canadians. Or, indeed, anybody who doesn't understand how to work Amazon.
Check it out at the store!
Bad Comment filter
— You might have noticed we've implemented a warning page that sometimes pops up when you try and post a comment. It's just an attempt to get those making the comment section dull to liven up their posts a little. It catches everyone right after a page update, as well as if you say key annoying words like "first". Just read what's on that page if you trigger it, and consider rewriting a comment or not posting at all. We don't like to be nazis, but we think the majority of the readership who participate in commentary would prefer to read sensible, substantial, topical posts.
Archive update
— You may also have noticed a quiet reshuffle of certain chapters to match the organisation of the book. We removed "Cracks in the Ice" and "Up to Bat" entirely, rearranged some incentives for better pacing, and made it so that our original plan for "intermissions" is in place. That is, intermissions basically mean the chapter is fourth-wall-breaking, silly, or non-canonical. Anyway, this change shouldn't bother you guys, but if you wondered why the numbers changed, this is why!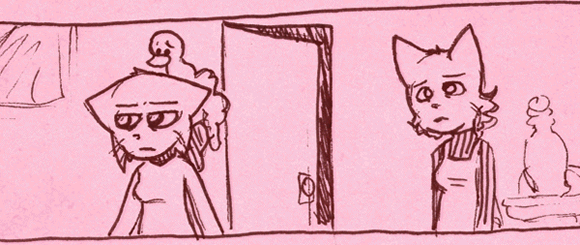 Dinner Time
— Veronica put together a 19 page exclusive comic about Lucy and her family for BCI members. If you are one, log in to read it! If you're not,
why not become one
? The comic might at some point be posted as an incentive for something, but it'll remain permanently available in the membership section.
Book fundraising drive
— Finally, we're 75 books away from reaching our goal! Please consider buying a copy. As an added incentive, once we get to 600 we will un-censor the two new chapters added to the archive: the redone Burden of Parenthood, and Helping Hands. I guess you'd already have them in the book at that point, but hey! Other people might appreciate it. And you could comment on them.