So hey, I'm Nevermore. I draw things.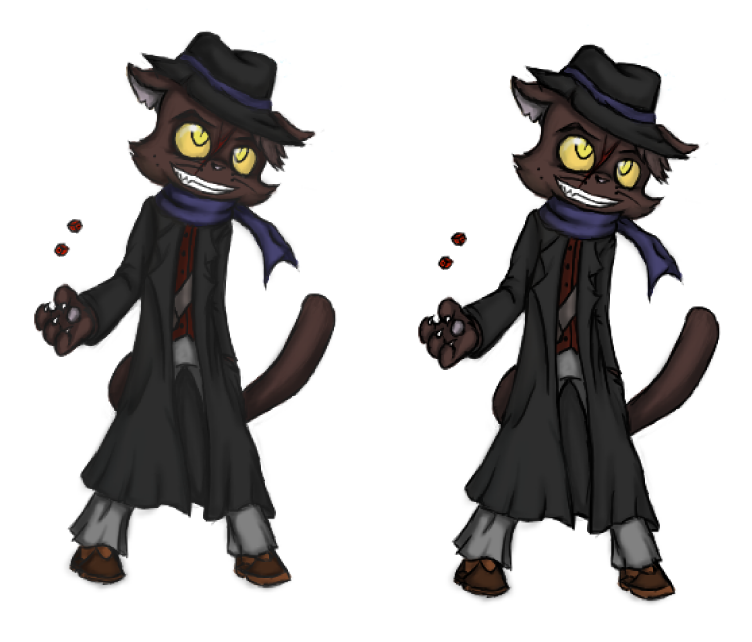 Figaro
Havoc
so yeah, the style I draw things in tend to jump around wildly depending on whatever I'm reading or looking at, at the time. Sadly I still haven't mastered the art of drawing human characters, anatomy is a dificult thing to master.
Oh well, cartoons are still pretty easy, maybe I'll figure it out some day.
Anyway I also take requests from time to time, though don't expect me to get them done anytime soon. I'm a very busy boy, and by busy I mean easily distracted. Though feel free to ask, I'll try to get them done as soon as possible.
Requests:
------------
------------
------------
I usually take three requests at a time, when things are all filled up don't bother asking. Oh uh also, I appreciate criticism. I always like getting better at my arts.