It may only be one page, but it
is
a chapter of its own as opposed to an intermission, so I give you this brief thread.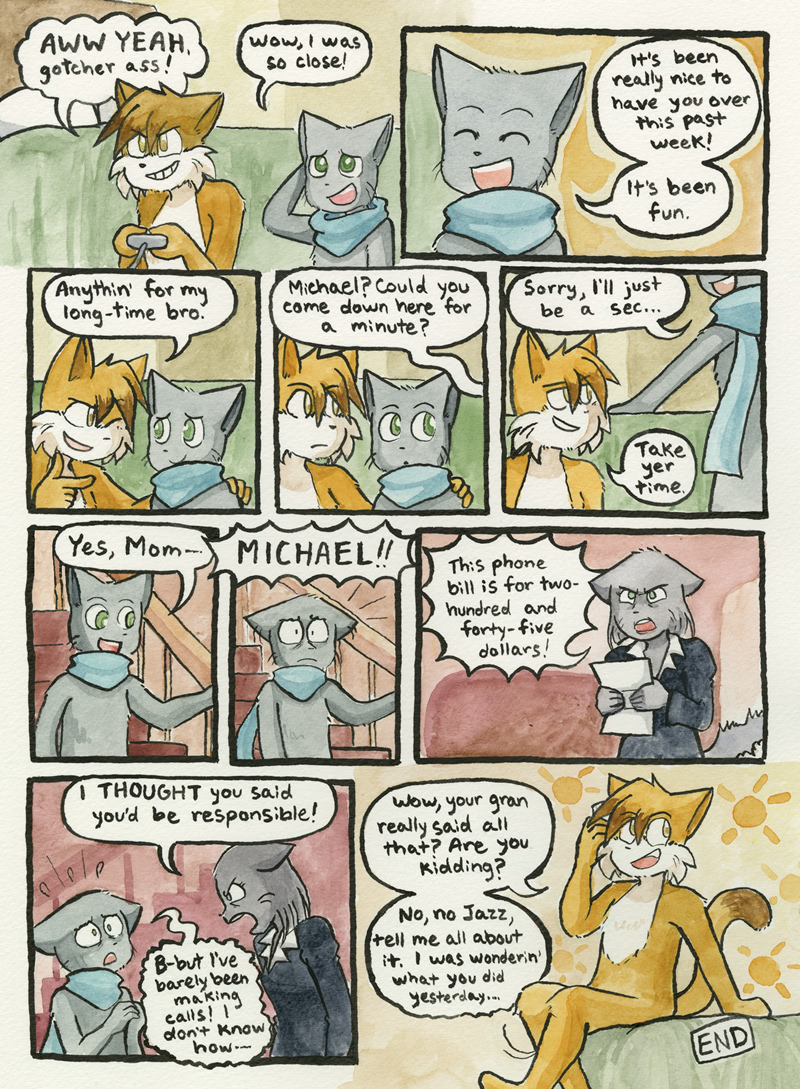 Wow, a $245 phone bill. Jasmine's grandma must live in Hawaii or something. And how does Paulo manage to distract Mike enough to use his iPhone for so long without being caught? I'm betting he's taking "bathroom breaks" and sneaking that iPhone with him.
Although if Mike actually took a closer look at the phone bill, he'd see which numbers were being called. Also, phone bills aren't nearly that instantaneous (at least the ones that get mailed).
So granted, this chapter may not be as realistic, but it's still funny.
It's kind of a call-back to the earlier BCB chapters.