51. A Distance Apart, chapter posted 11/18/09
Page 1 of 14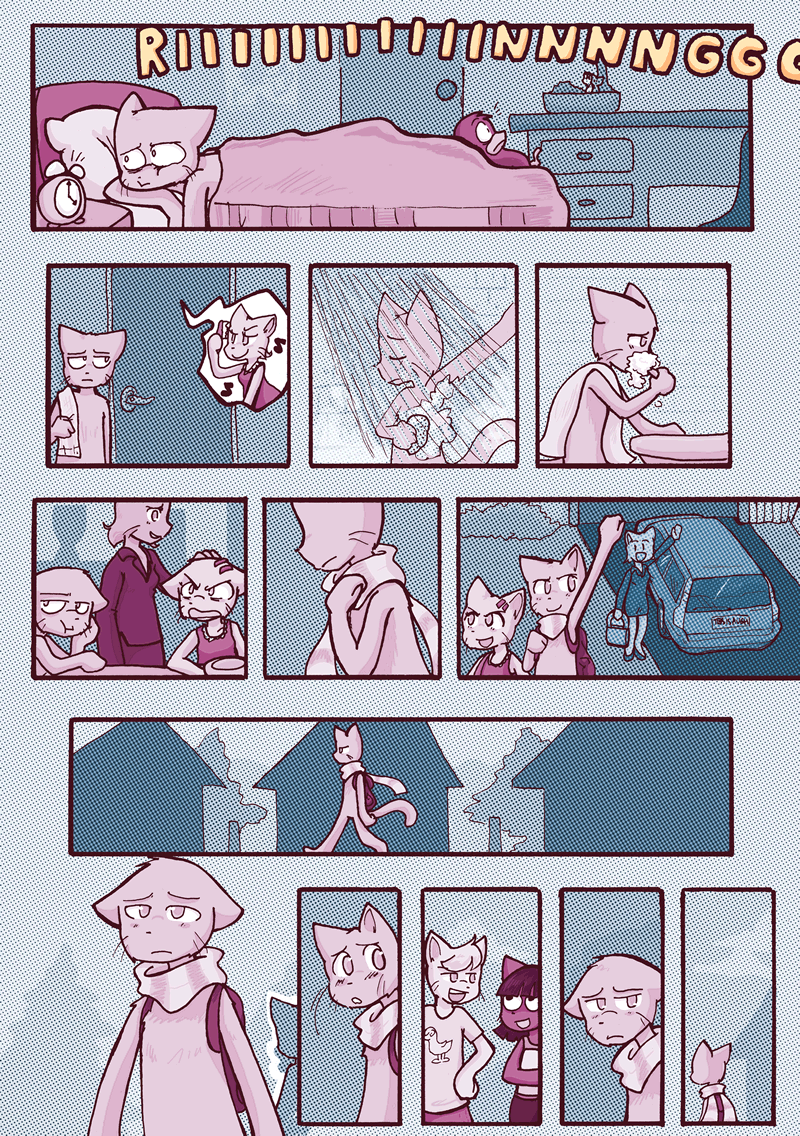 Only to go!
We're doing a one-off 24″ × 36″ printing at the end of May.
350+ pages of exclusive comics, surprise gifts, and more. $39\yr for a limited time.

Fork in the Road

A three-part tragedy. Mike reunites with Lucy for a night of passion.

Love Letters

Madison's got a little crush.
Not that you'd ever figure out her feelings.

A new 15-page comic.
Reader comments
Talk about this page!
Twitter
Use this short URL in your Tweets:
http://bcb.cat/c51/p1.html
Or use the form below:
Tumblr
Tag your Tumblr posts with:
#bittersweet candy bowl
Or use the form below:
We'll look for your comments and highlight our favorites on the homepage.
Support the comic!