Sign in to Bittersweet Club International
Bittersweet Club International
Bittersweet Club International is the exclusive club for Bittersweet Candy Bowl's best supporters. Your annual membership opens a world of possibility and represents an immeasurable contribution towards continued publication of the comic.
Through the course of a one year membership, Club members can expect to enjoy:
Access to 47 side-story comics in the private Members' Library
Recognition as a Club member in Candybooru
Exclusive availability of the "Compare old and new pages" feature
Premium ad-free access to the Bittersweet Candy Bowl website
The prestige and preferential treatment exclusively afforded to Bittersweet Club International members the world over.
Read on to discover the full benefits.
Access to the Members' Library
Established in 2011, our collection of member-exclusive bonus comics has grown to feature 47 chapters. With over 550 pages of unique side stories to read, it's like getting three years of comic updates in advance!
Photo Day
Posted 2/4/19, 9 pages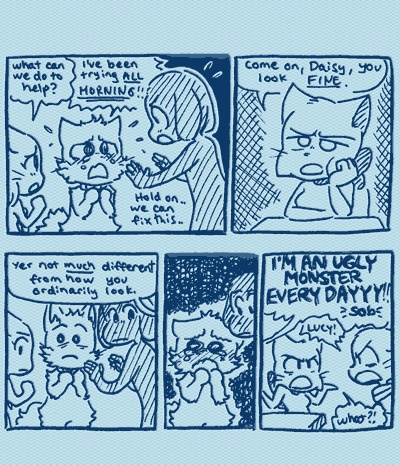 Daisy wakes up with the worst look imaginable.
Another December
Posted 3/16/15, 11 pages
What if Lucy came to Paulo after the events of "December"? Part of the Another Path storyline.
First Dance
Posted 1/18/13, 8 pages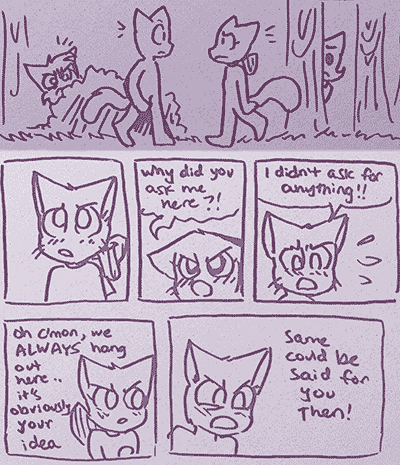 Paulo and Daisy hatch a plan. Hey, it's just like that episode of The Simpsons!
Elementary School Sweethearts
Posted 4/13/20, 14 pages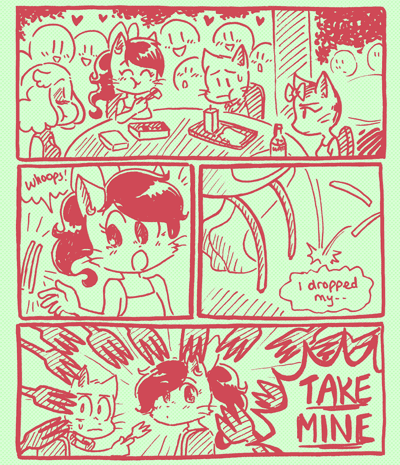 What if Sandy never moved away from Roseville? Life would be awfully different… Well, maybe just awful.
Love Letters
Posted 4/23/16, 15 pages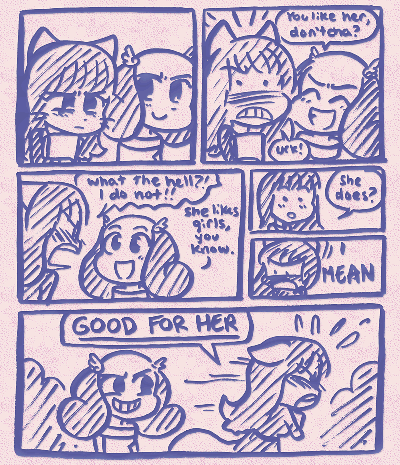 Madison's got a little crush. Not that you'd ever figure her feelings out.
Blood Lust
Posted 6/25/17, 12 pages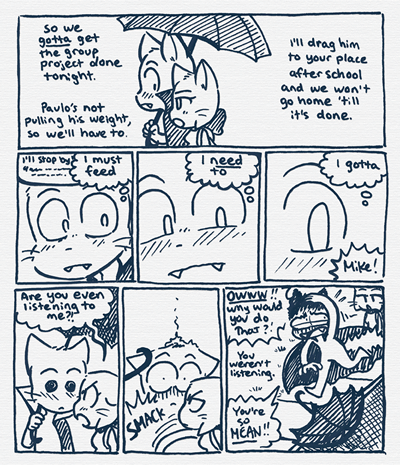 So, uh, Mike is a vampire. It is literally about that.
Sob Story
Posted 12/17/17, 13 pages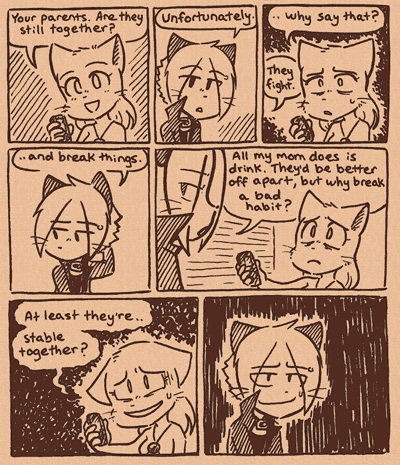 Sue needs an interview subject. Augustus obliges when Paulo doesn't.
Store Credit
Posted 5/12/14, 8 pages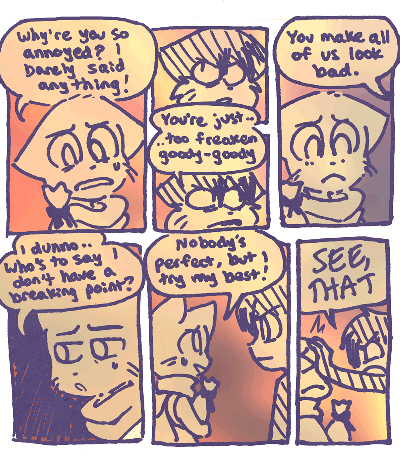 It's Haley's birthday, and Paulo takes Mike out to go gift shopping. Sparks fly!
Fork in the Road
Posted 4/23/16, 29 pages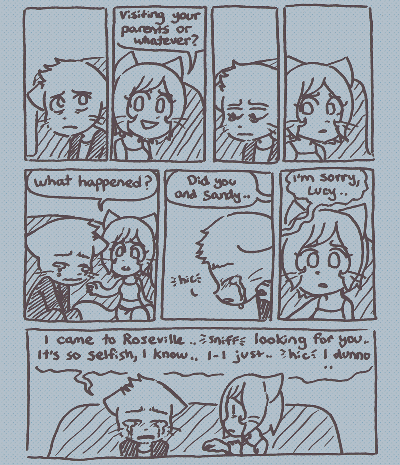 A three-part tragedy. Mike reunites with Lucy for a night of passion, but there's a storm coming.
Ice Breaker
Posted 9/23/19, 10 pages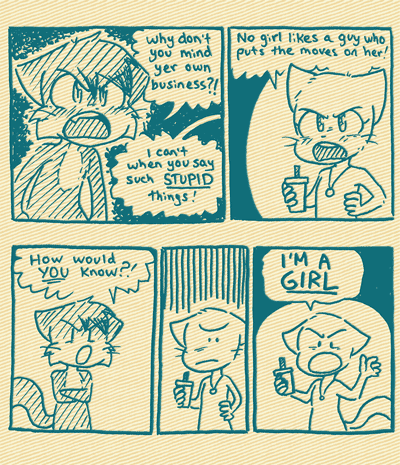 Sue gives Paulo some much-needed lessons in conversational etiquette.
Accidents Will Happen
Posted 7/7/12, 18 pages
A one-night stand with Augustus has bigger consequences than Daisy ever expected.
Another Perspective
Posted 9/26/22, 12 pages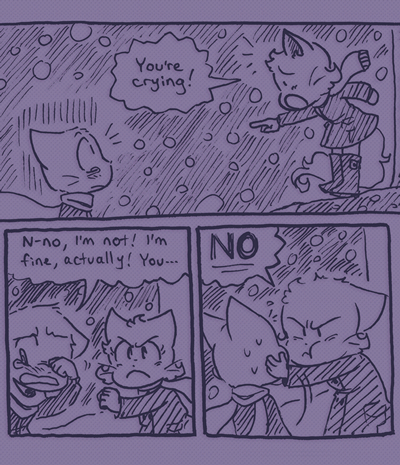 What if Daisy was standing atop the hill after Mike's breakup with Sandy?
Baby Blues
Posted 10/13/14, 8 pages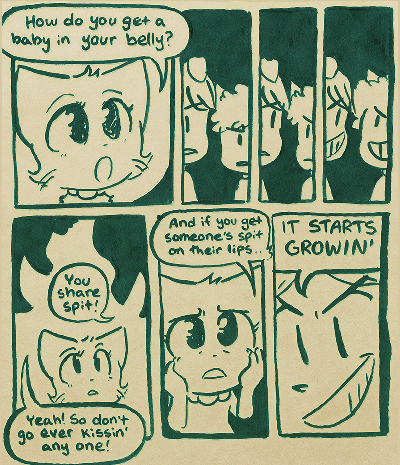 Young Daisy has a pregnancy scare. Mike's gonna be a father!
Merry Christmas, Roseville!
Posted 11/18/19, 12 pages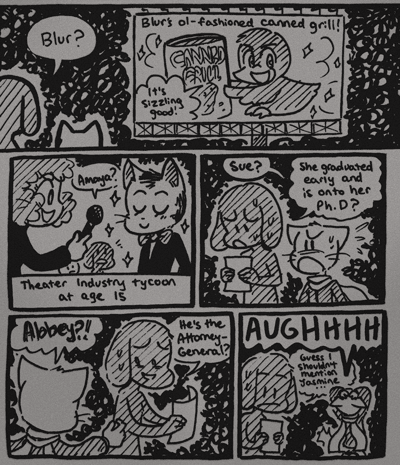 With his guardian angel's guidance, Mike witnesses just how wonderful life in Roseville would be without him.
Essential Worker
Posted 1/17/22, 16 pages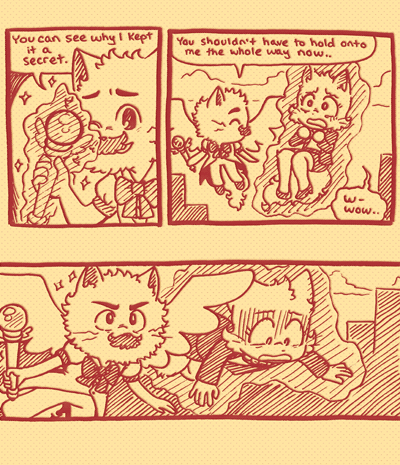 It's Take Your Child To Work Day, and Daisy's excited to visit her dad. Who's... some kind of magical guardian?!
Mostly Harmless
Posted 10/15/12, 8 pages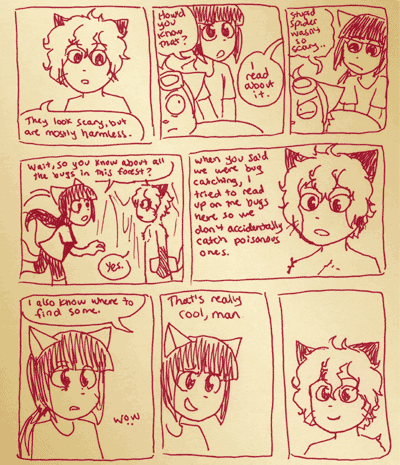 Some hypothetical kittens have fun catching bugs. The next generation of shipping.
Augustus, You Jerk #2
Posted 7/1/16, 6 pages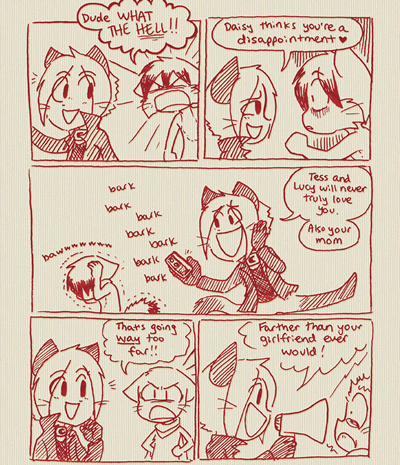 Augustus doing what he does best. Boom, roasted!
Another Intervention
Posted 8/8/21, 16 pages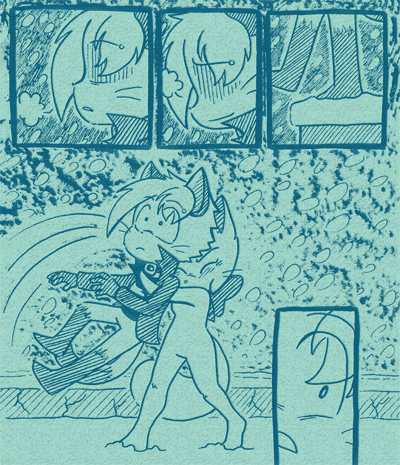 What if, on that fateful night, Augustus was already on the roof?
Magical Girl Redux
Posted 10/15/16, 17 pages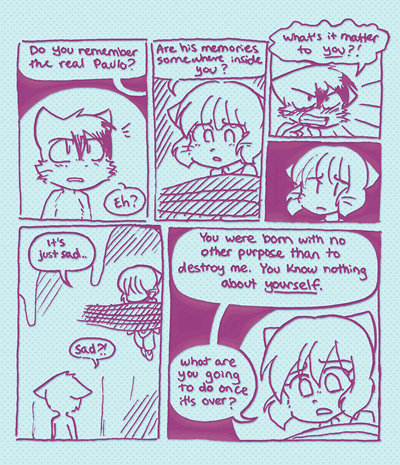 A retold fragment of the pre-BCB Magical Girl Lucy story back when Veronica was an anime.
Another Boyfriend
Posted 7/17/15, 8 pages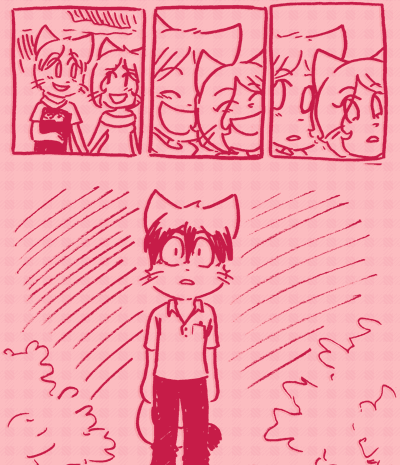 In the not too distant future, Mike and Lucy are going behind Paulo's back. How's he gonna take it?
Play Date
Posted 4/23/17, 11 pages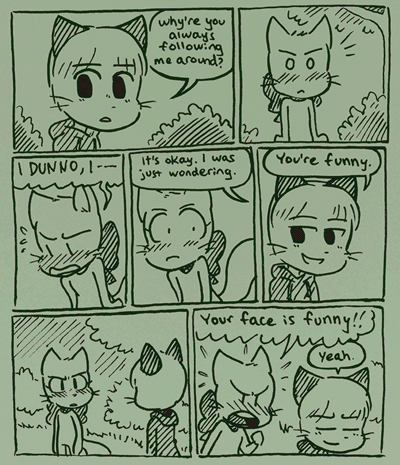 What if Augustus was a little younger and grew up alongside Lucy?
Out of Ideas
Posted 6/22/18, 11 pages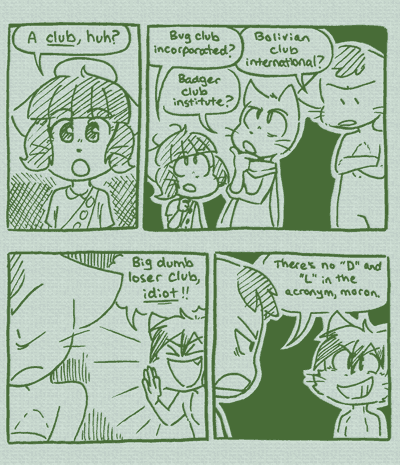 Molly is tasked with making a great BCI for you all.
Candied Bacon
Posted 10/9/17, 12 pages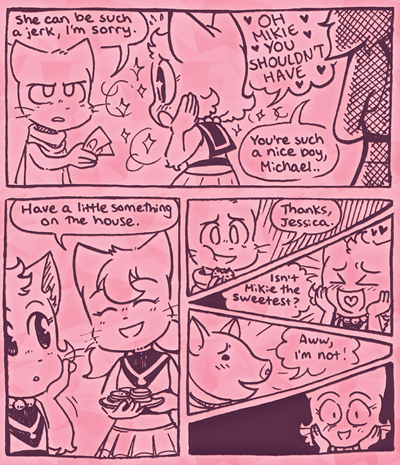 The school's going hog wild for Jessica's treats at the bake sale! Can Daisy save these pigs from the slaughter?
Another Chance
Posted 3/2/11, 28 pages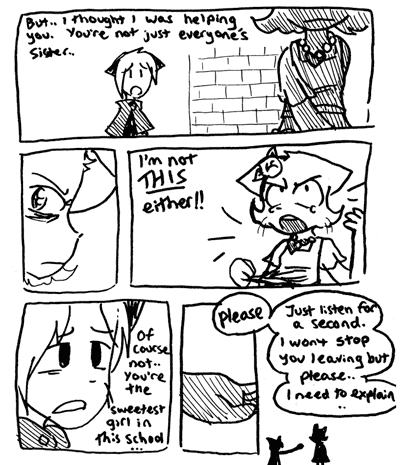 What if Abbey never interrupted Augustus' forced kiss?
Christmas Dinner
Posted 9/20/13, 8 pages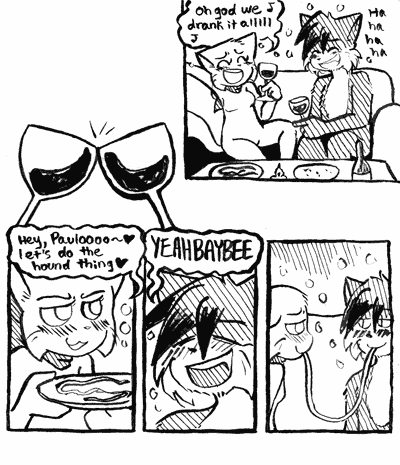 Dear Santa, all I want for Christmas is these two cats under the mistletoe. Part of the Another Path storyline.
A Better You
Posted 5/24/21, 13 pages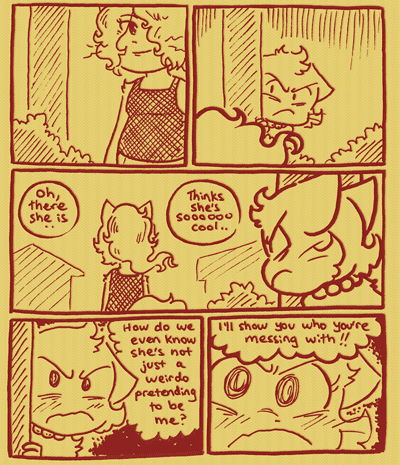 Daisy's future self pays Roseville High a visit. She's got some serious wisdom to share.
Drag your way through a selection of the chapters available to read. We typically add three or four chapters to the Library every year.
This is the latest addition:
Another Rescue
Posted
1/30/23

, 14 pages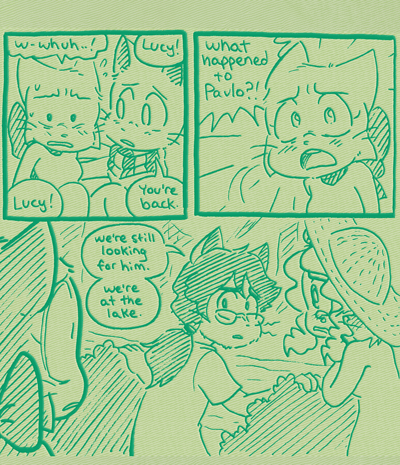 What if Paulo fell off the bridge during summer vacation?
Want a fuller sample? We invite you to read these three complete chapters from the Library: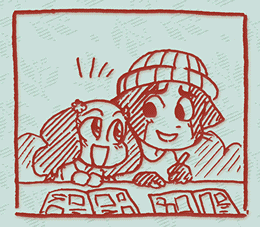 Full 11-page comic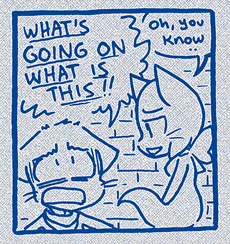 Full 21-page comic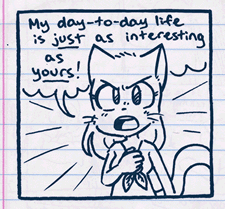 Full 25-page comic
Enjoy access to these chapters and dozens more in the Members' Library for the duration of your Club membership. Hours of reading material, often updated.
Compare old and new pages
Club members can toggle between the original and updated versions of the most heavily revised chapters of the Bittersweet Candy Bowl Omnibus. Efficiently research all the changes in art, dialogue and storytelling up to chapter 45, all with a simple tap or keypress.
Ad-free
Club members are able to use their credentials to disable ads site-wide, providing a cleaner website and comic archive experience. You will also notice improvements to navigation features obscured by ads, unavailable without your membership credentials.
Preferential treatment
Bittersweet Club International bestows prestige on its select ranks. After signing up, you may reserve a name to use in comments on Candybooru. This reserved name will be designated as a valued supporter of the comic with a gold BCI symbol.
Patronage of the arts
Club membership does not come without its rewards, but one shouldn't forget its core purpose: signing up for a membership directly supports Bittersweet Candy Bowl's publication.
With a hectic update schedule and multiple offshoots, BCB is a full-time job for Veronica and Oliver. By making a generous contribution, Club members will receive more than the benefits listed above — they will ensure the continued publication of the series for everyone to enjoy.
Page last updated May 23, 2021.