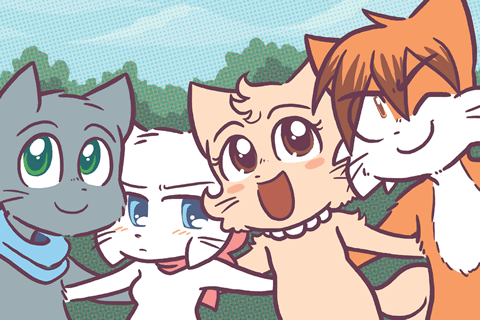 Mike
16 years old

Born August 10th
Our male protagonist. A star athlete and regular "nice guy", Mike often finds that the girls who vie for his attention are the source of most of his problems.
Lucy
16 years old

Born November 7th
Our female protagonist. Sometimes sweet and sometimes mean, Lucy is wrought with insecurity and would rather punch you in the face than expose it.
Paulo
16 years old

Born April 16th
Paulo spends more time hitting on girls than paying attention in class. Despite his talent for time-wasting, he is fiercely loyal and will always stand up for his friends.
Daisy
16 years old

Born September 27th
Smart and hardworking, this bubbly cheerleader spends her time immersed in books. She longs to be more than everybody's "little sister".