"Dial Tone."
Chapter 91, page 9. Posted 2/8/16.
Welcome to Bittersweet Candy Bowl, a comic about love, cats and high school drama.
New to Roseville High? We made a special page just for you!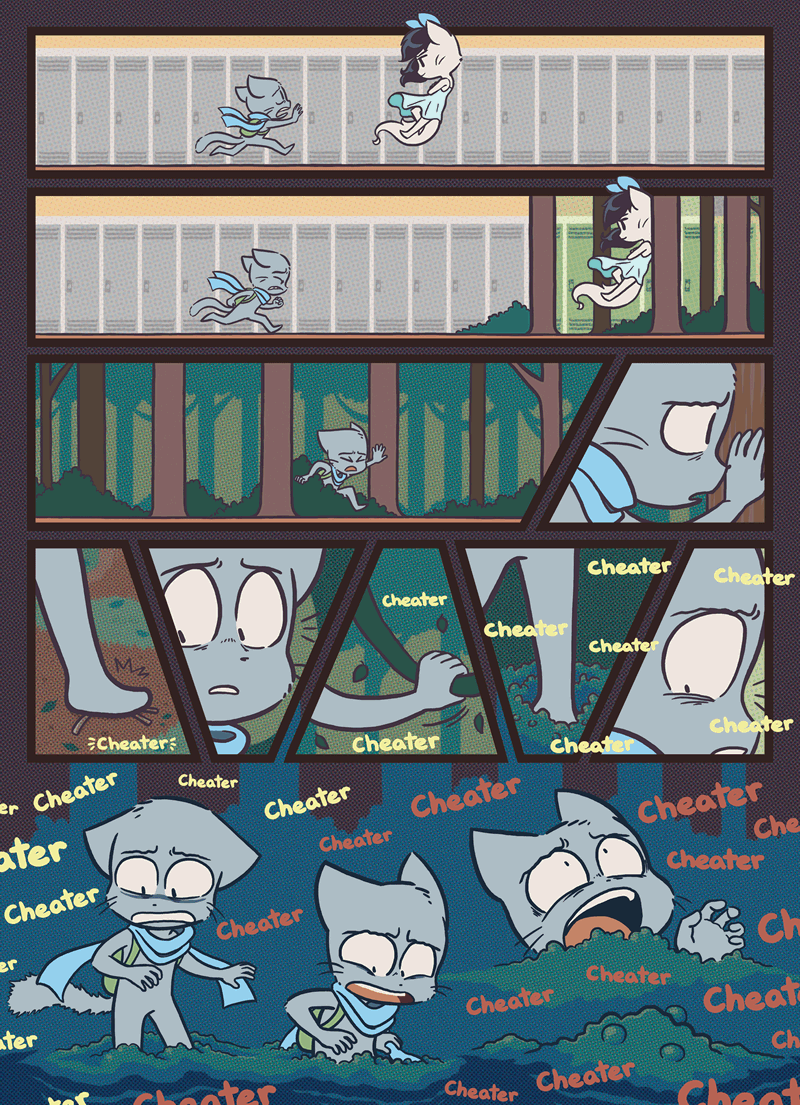 Support the comic!
We're back! And more exhausted than a cat in a nightmare
Hello everyone! In early December, we left to see family in Australia, with a 10-day holiday in Japan on the way back.

It was a wonderful trip! We had a lovely Christmas with all the people we love, and a terrific time in Japan! We hope you had a similarly great holiday and that 2016 is treating you well so far.
We stream this Friday!
We run weekend-long request streams once a month, and the first one of 2016 comes next Friday update time!
Do you like holiday snaps and listening to people droning on about stuff they did overseas? We promise to do that alongside all the conventional drawing request lotteries! We'll show you all the stuff we bought for ourselves, we'll talk about maid cafes and ryokans and sex dolls and pickled vegetables and One Piece. And Silicon Valley. (Thanks snowstorm!)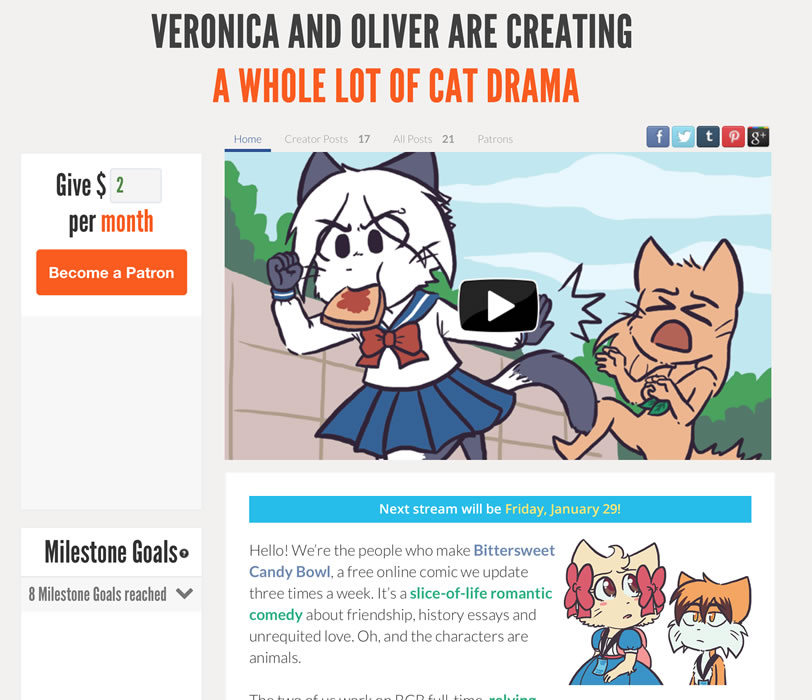 So please join us in our upcoming drawstream, this Friday, January 29, at the regular update time, on this same homepage, at 1 PM EST! And sign up for the Patreon if you want lots of chances at drawings beyond the free-for-alls.
A little patience if you could spare it!
We're behind on all sorts of things — store orders, comic buffer, site bugs, Tumblr posts, unpacking, Kickstarter updates… but I'll take all the blame for that. I wasn't as focused as I could have been in Australia, and when it came to Japan I made it a policy that Veronica and I do no work whatsoever and actually 100% relax on a vacation, for once. (We mostly succeeded - with two exceptions when the site did not update.)
But the consequence of taking 10 days off (and the exhaustion that follows flying across the US during a winter storm) is that we've let people down with slow service and mistakes, and I'm sorry for that!
I'll be addressing things in the priority that seems right to me, starting with store customers. The BCB Store itself remains part-open, but will only be fully operational later in February once I've ironed out a few issues. Of course, feel free to email the store with any questions and I will definitely reply - eventually!
See you Friday! Remember, we'll be here ALL WEEKEND.
— Oliver