"Burnt Bridges."
Chapter 111, page 6 of 28. Posted 8/2/21.
Welcome to Bittersweet Candy Bowl, a comic about love, cats and high school drama.
New to Roseville High? We made a special page just for you!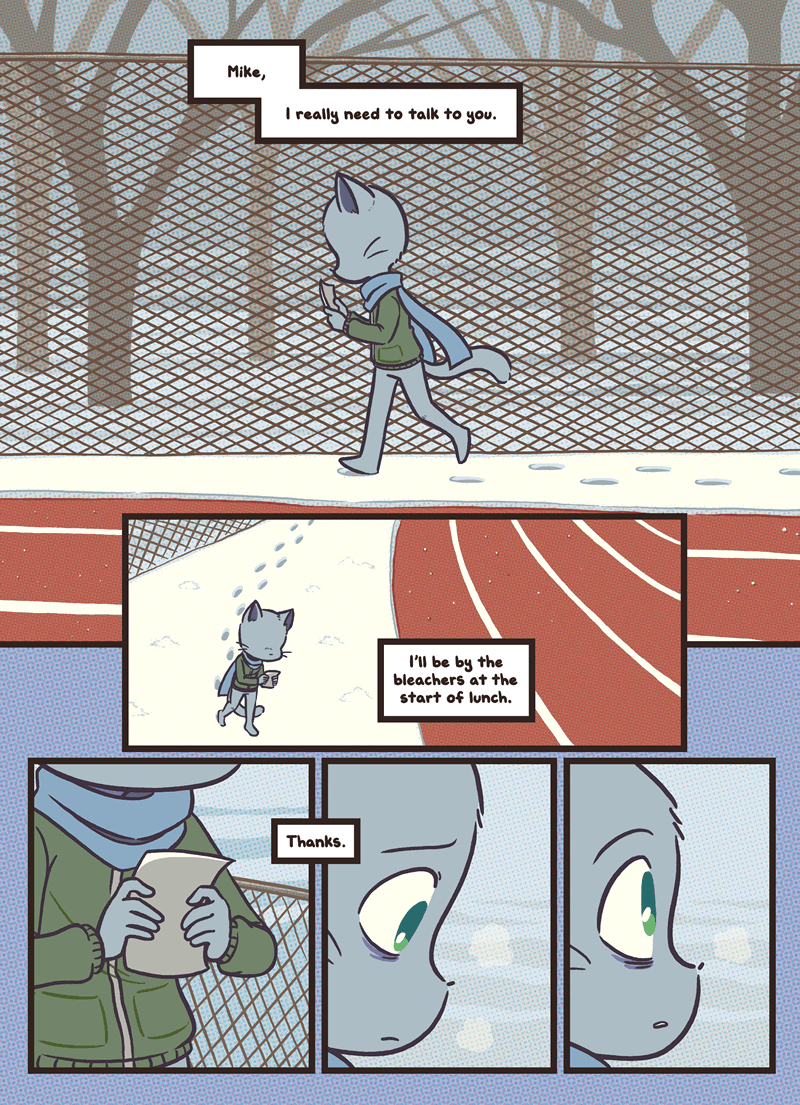 Archive transition, a new "Compare Pages" BCI member-only feature, and the latest member-only comic!
May 24, 2021
For those just catching up: late last year we announced The Bittersweet Candy Bowl Omnibus, a forthcoming book that collected a total remastering of the first six years of BCB. Then, we debuted Bittersweet Candy Bowl on Webtoon, which is telling the story from the start with updates every Tuesday and Thursday.
The book is in the final stages before printing. The Webtoon has made its way to Feline Festivities (Tess' Christmas party).
And now, for the first time in a decade, we just finished a major, major update to the BCB archive! The highlights:
And for those reading the comic on a phone, you now have the choice to view each comic in "Webtoon style" vertical scroll format. (Because it's on our site, it's sharper and higher-resolution than ever!)
We did our best to preserve old links, and shifted some (but not all!) chapters out of the archive into the Graveyard section or BCI. The Omnibus is a fresh start for BCB, and we're using its debut to finally clear out some old filler and put what's still valuable in its rightful place. If you're missing something, check Buried Treasure — it's probably linked there.
Come sample the changes we've made: total redraws, new sequences, years of work — and get yourself ready for the Omnibus book release, which we hope to announce very soon!
But there's more for BCI members…
Bittersweet Club International members have access to hundreds of pages of side story comics, but one of the long-running features of membership — removing ads — is soon to be defunct. Due to the success of our Patreon campaign, we're removing ads with an upcoming homepage update. To replace this benefit, we wanted to offer something really cool, available exclusively to members: Compare Older Pages!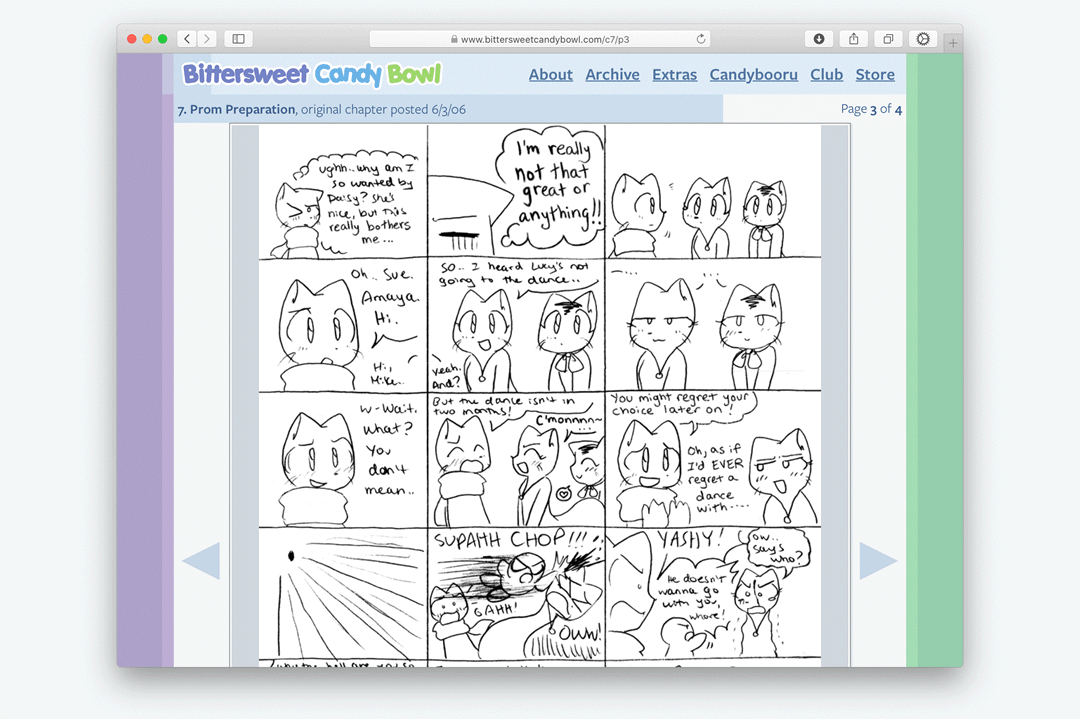 BCI members can enable a feature in the Member Services Centre that allows them to hold a key (or tap their screen) to toggle between the old and new version of each page.
This currently works all the way up to Lucy's Birthday, and will continue to work up to the end of Summer Vacation (we will update the site archive periodically to keep it in sync with Webtoon.)

It's an extremely satisfying feature to use, revealing all the artistic and editorial changes we made. A real treat for superfans!
But that's NOT ALL!!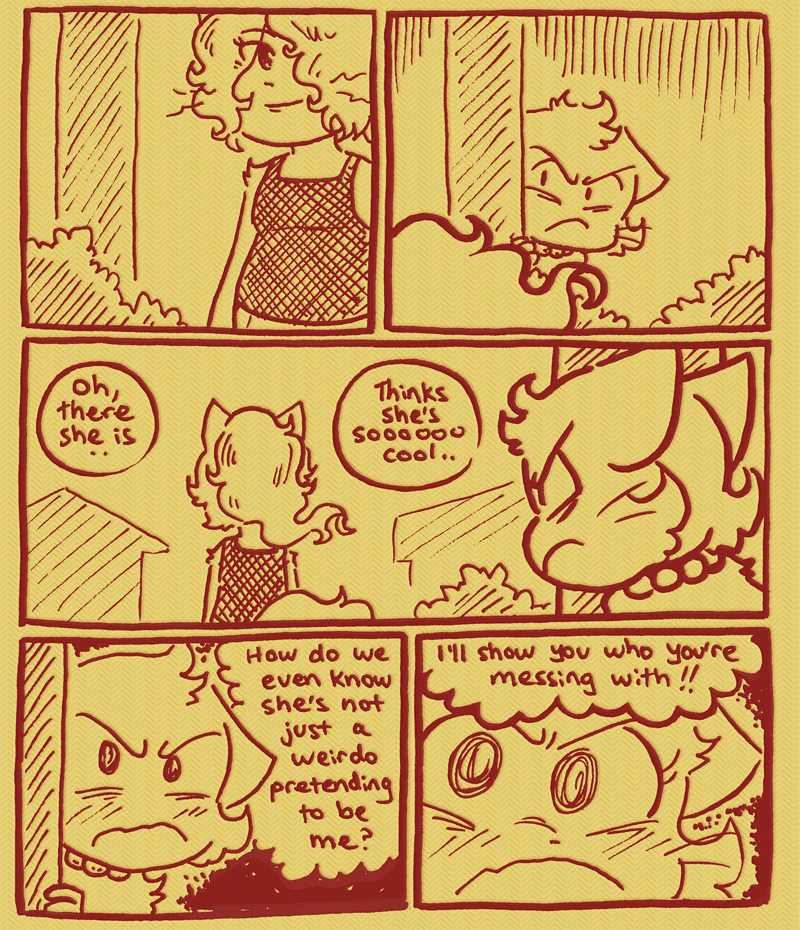 A Better You, the latest member-only comic, is ready to read! Future Daisy visits the lunch table and reveals her wisdom to the gang — including, eventually, Daisy herself.
What would you ask a time travelling adult version of yourself? The answer for the Roseville High kids can be found in the Members' Library.
That's two new treats for members! This big archive re-org (which included a few additions to and removals from the member library) and the upcoming ad removal are a bit of a disruption, but we want to make sure to reward our beloved Club members with new things today, tomorrow and beyond! We certainly have more comics to debut as the year progresses…
As a final note, our Patreon Special Offer continues — Webtoon episode closing sketch requests, for new patrons eager to see how the hell Mike's gonna mess things up next!
There's really a lot of BCB on offer right now, so we hope it's not all too overwhelming! Start with the updated Archive, flick through the Member-only comics previews, and join if you want to binge a whole lot of side stories!
— Oliver