"Popularity Contest."
Chapter 109, page 2 of 14. Posted 11/16/20.
Welcome to Bittersweet Candy Bowl, a comic about love, cats and high school drama.
New to Roseville High? We made a special page just for you!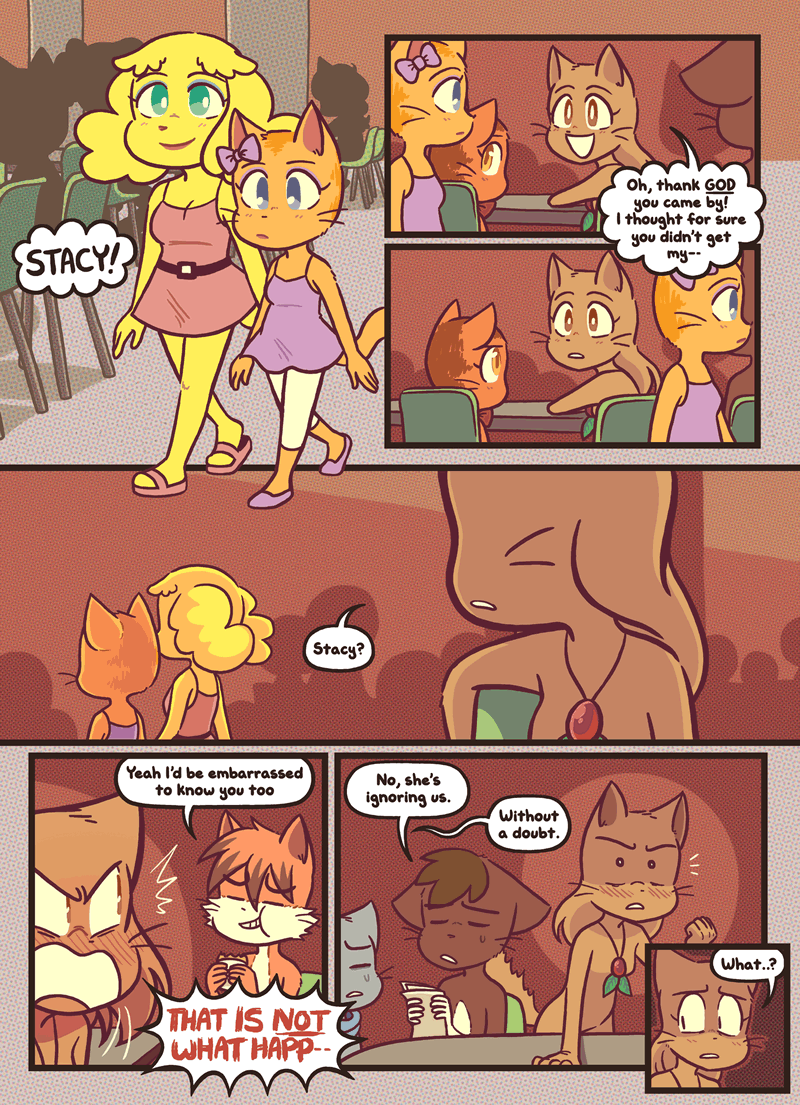 Read the next page today: Join the BCB Patreon!
One Week To Go
November 16, 2020
A reminder:
Next Monday at update time, we will not be posting our usual comic update.
Veronica and I have been working on something. It's for all our beloved readers. It's for all of you who patiently stuck it out at one day a week. It's for fans who wanted to read more. It's for us! It's for everyone.
And it will be ready next week!
Join us on Patreon to access a patron-only preview, this Friday Saturday at 8pm EST. (You can also, like, read the next BCB page and suggest comic ideas.)
Otherwise, add your email to our mailing list. Be the first to see our public announcement.
Not long now!

— Oliver