"Clean Slate."
Chapter 93, page 8. Posted 5/25/16.
Welcome to Bittersweet Candy Bowl, a comic about love, cats and high school drama.
New to Roseville High? We made a special page just for you!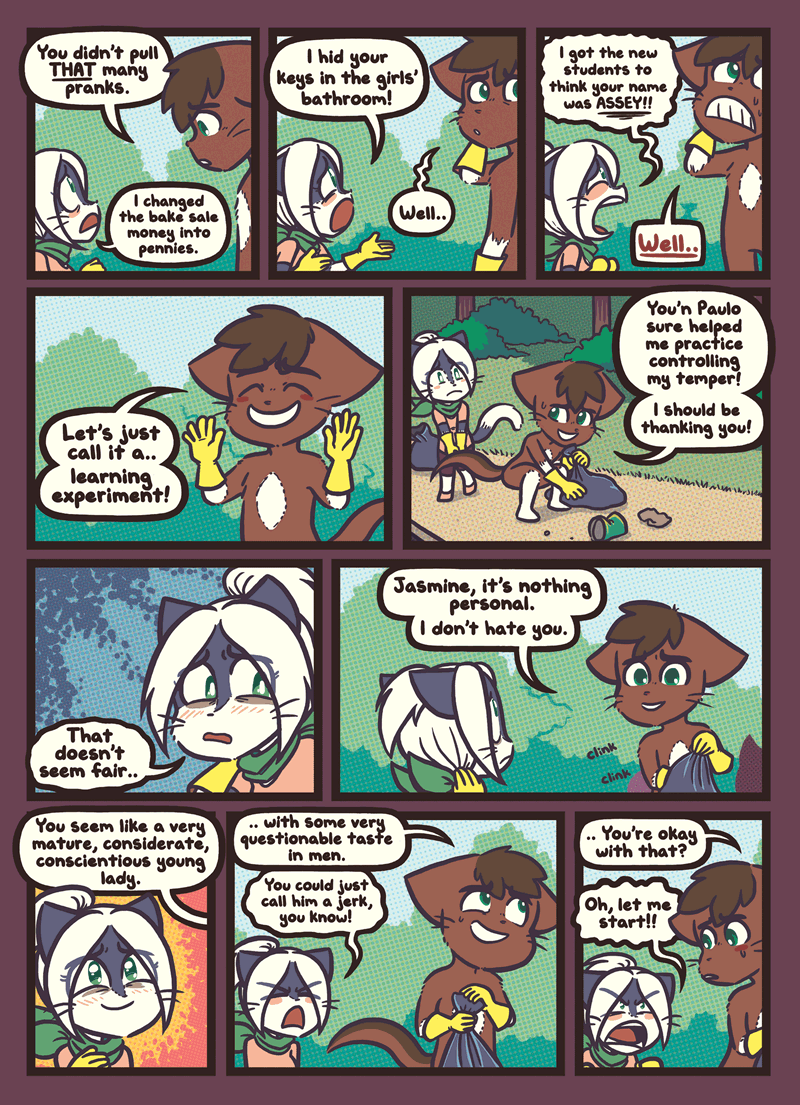 Only to go!
We're doing a one-off 24″ × 36″ printing at the end of May.
350+ pages of exclusive comics, surprise gifts, and more. $39\yr for a limited time.

Fork in the Road

A three-part tragedy. Mike reunites with Lucy for a night of passion.

Love Letters

Madison's got a little crush.
Not that you'd ever figure out her feelings.

A new 15-page comic.
Support the comic!
Lucy has a bad day, Madison's got a crush, and WE'RE TURNING TEN
That's right — on May 2nd, 2006, Silvio Berlusconi resigned as the Italian prime minister… and these cats were first posted to taeshilh.deviantart.com!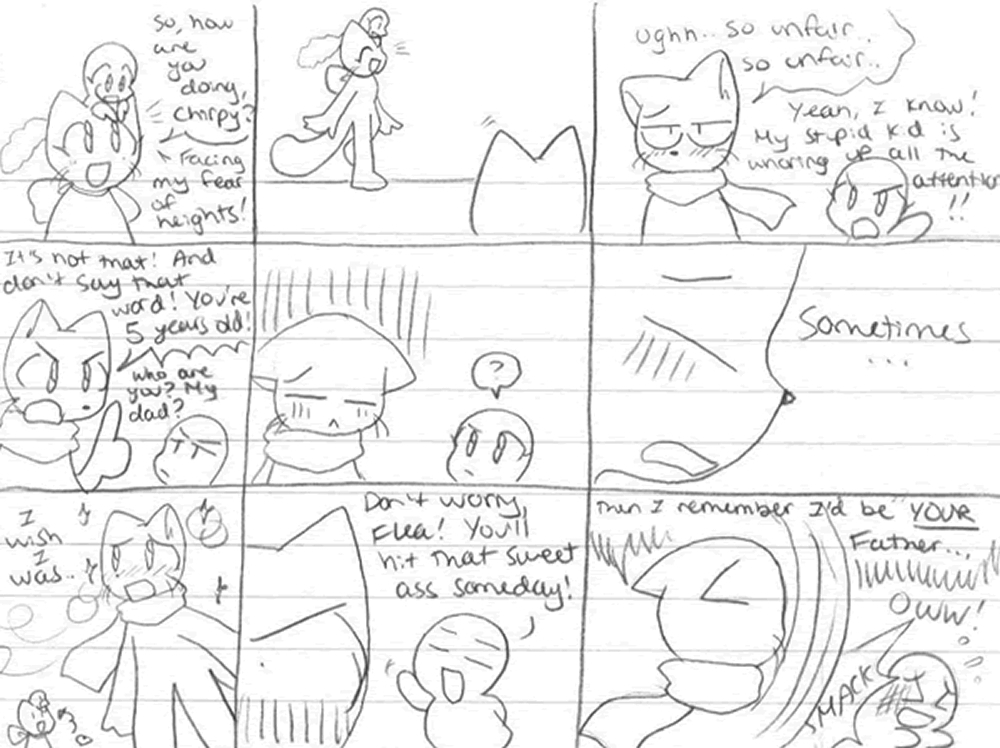 Amazingly, it's been ten years of Bittersweet Candy Bowl and we want to celebrate! Starting Monday, May 2nd at 1 PM EST (our regular update time) we'll be running a stream to commemorate this crazy milestone! Come join us, OK? That's:
Monday, May 2nd @ 1 PM EST.
Also, we've posted two new BCI comics and made a little BCI sample gallery. Did you hear?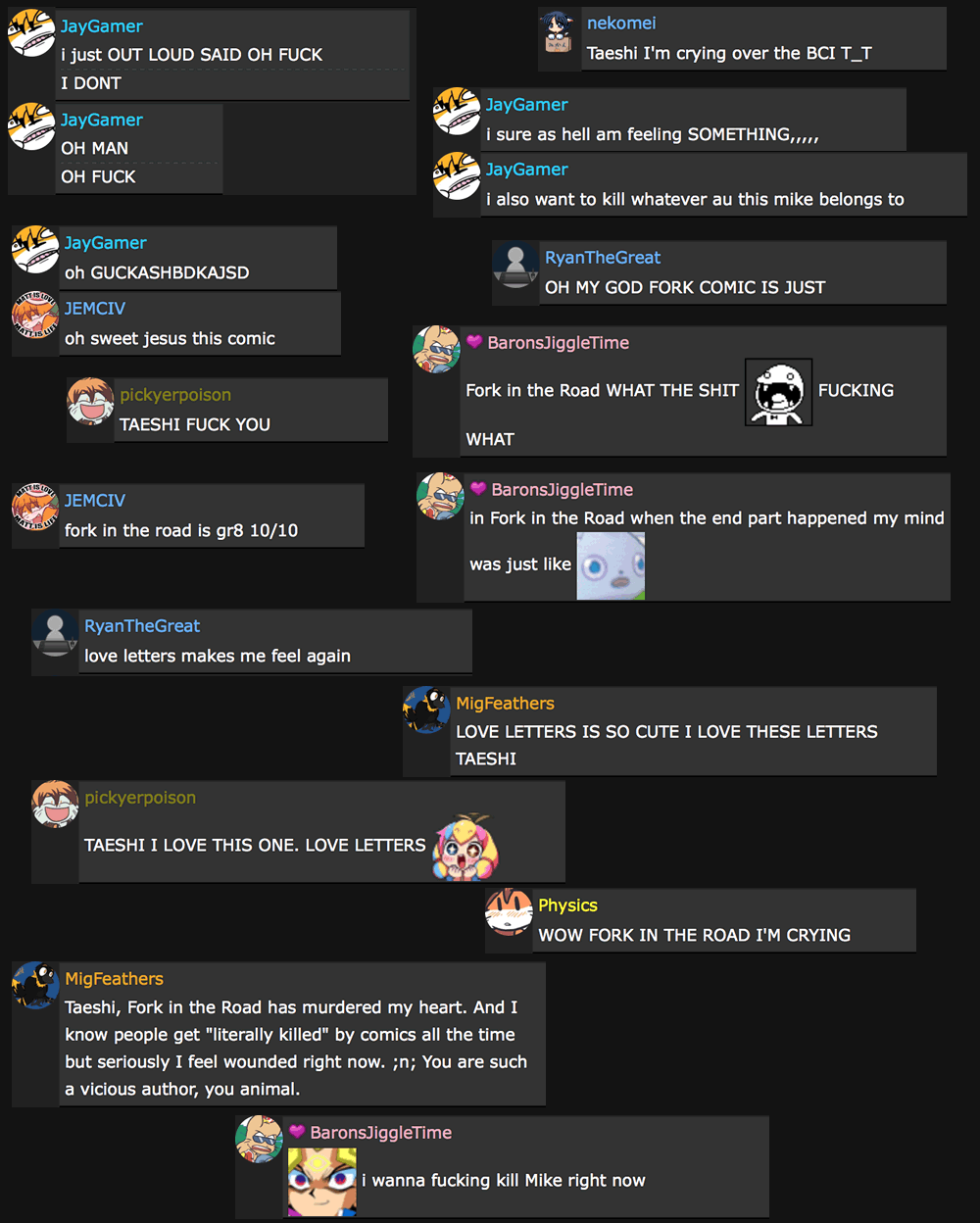 Uh, yeah.
"Fork in the Road" is a harrowing 29-page story about what could go terribly, terribly wrong for Mike, Sandy and Lucy. This is the idea that made her cry on stream when someone asked for a drawing of MikexLucy and MikexSandy kittens playing together! You will have opinions about it.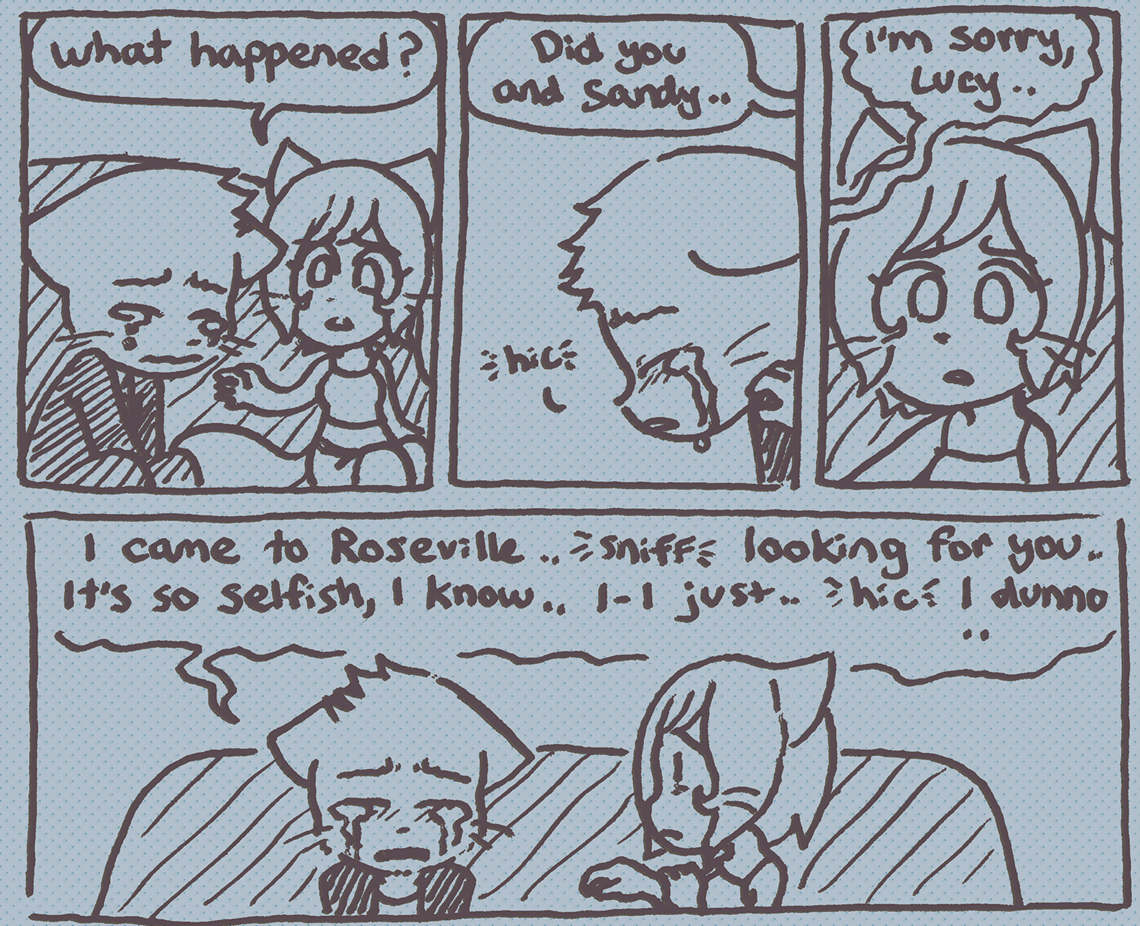 On the brighter side, "Love Letters" is a 15-page story that gives a bit of background on Madison's first introduction to Jessica.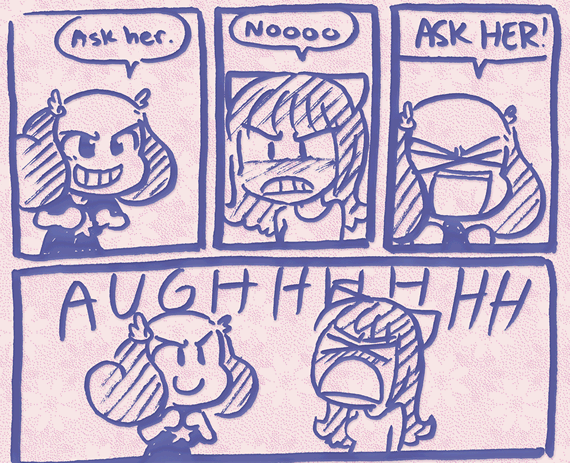 44 pages of fun! And you know what? You have until the end of May to sign up to read them if you want to get in at the (now) lower $39 price! Because soon membership will be $45.
So get on it!
And we'll see you Monday :D
— Oliver