"Double Down."
Chapter 114, page 20 of 60. Posted 1/24/22.
Welcome to Bittersweet Candy Bowl, a comic about love, cats and high school drama.
New to Roseville High? We made a special page just for you!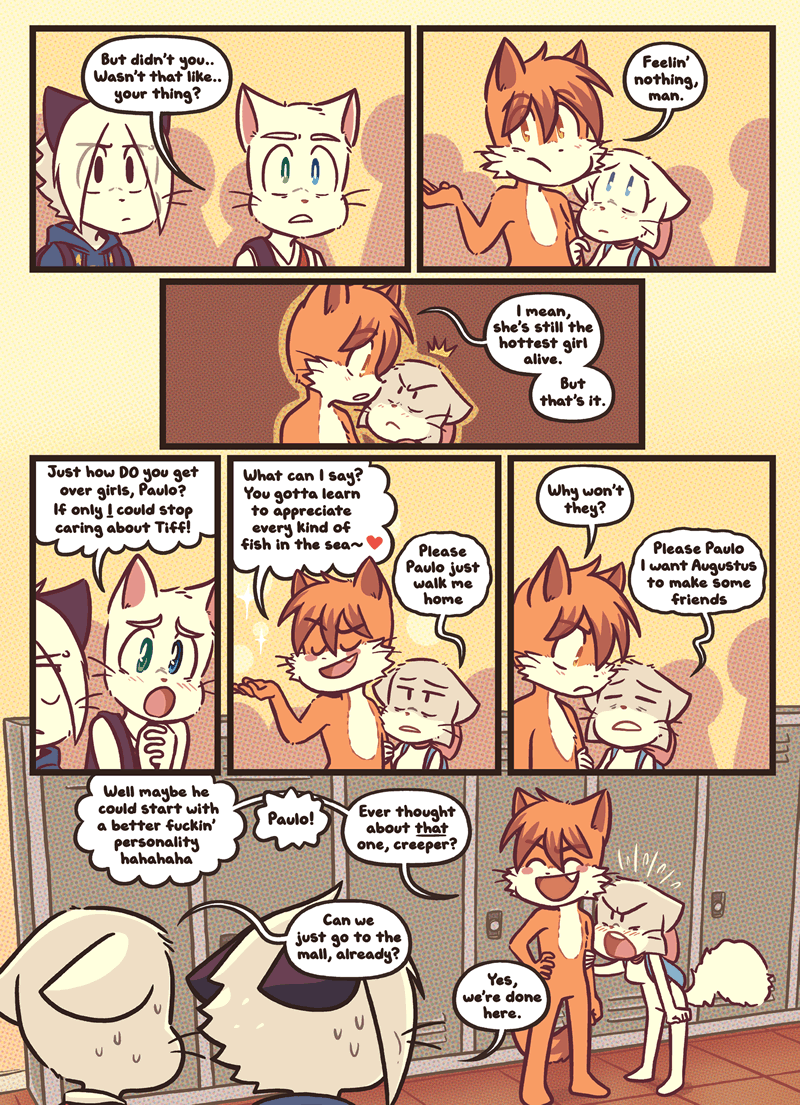 Week TWO of the BCI updates: TWO never-before-uploaded comics from our archives!
January 24, 2022
It's week TWO of our THREE weeks of updates for Bittersweet Club International members, and today we bring TWO comics from olden times, scanned-in, reformatted and freshened up for the members' library!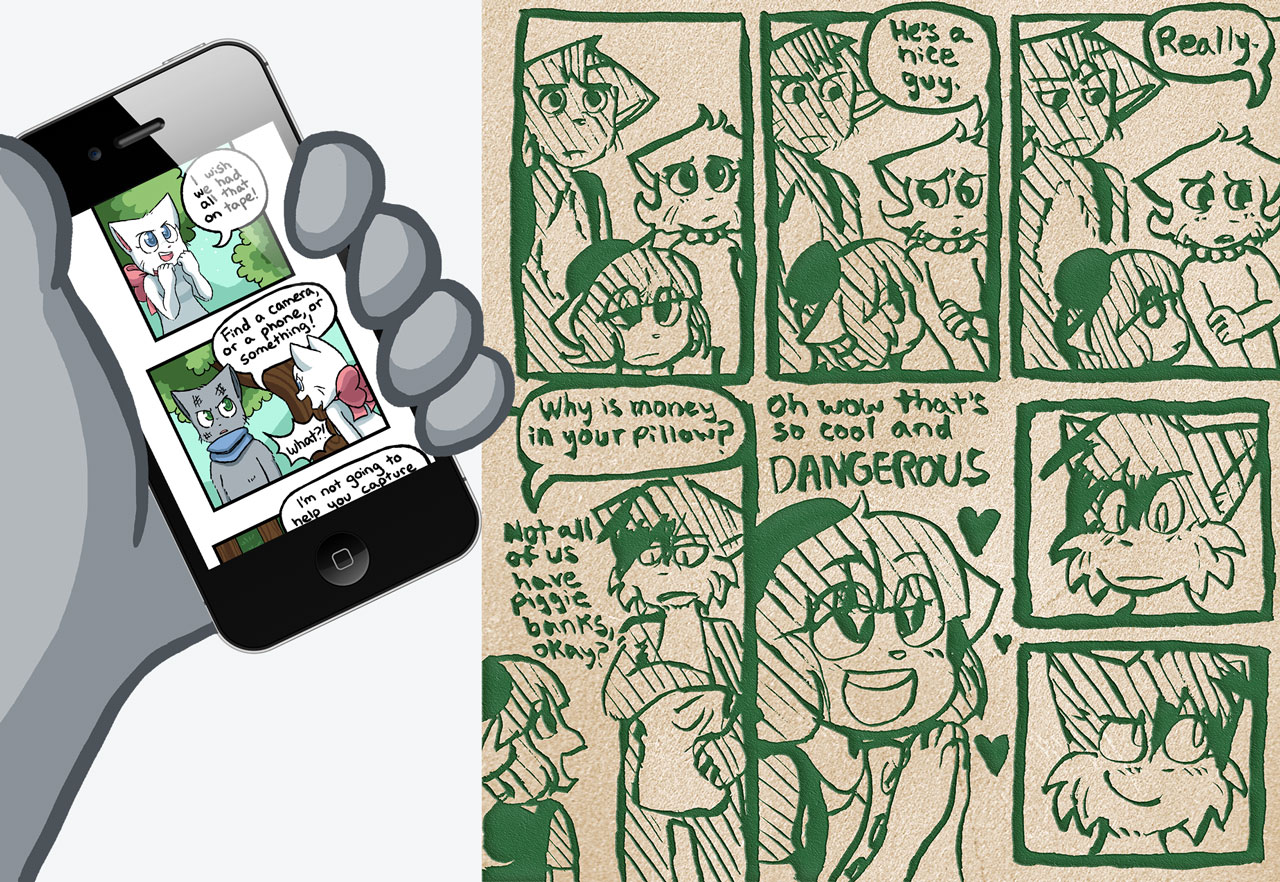 We're talking DOOR TO DOOR, a cute little 8-page comic about Abbey and Molly selling Girl Scout Cookies to the gang (and causing various kinds of trouble to each of them), and PICTURE PERFECT, the (pioneering?) interactive comic built for the now-defunct BCB iPhone app! These comics haven't been available on the website until now. We wanted to put them in the archive for a while but they required a bit of prep work, but now they're here for all members to enjoy forever!
Read them alongside ESSENTIAL WORKER, the exclusive 16-page comic we just posted about Daisy's very strange visit on Take Your Child To Work Day. Her dad's.. a magical guardian? And she might have to help out?!
There's a whole lot of the cute, whimsical, dramatic and otherwise in our 500+-page-deep members library, and you can read everything for the discounted price of $29 per year. One simple payment! No recurring charge! And a year of updates.
Stand by for next week, the third of three weeks of announcements for BCI members. Come join everyone else who became a member this past week.. everyone says it's worth it ^_^
— Oliver