"Love Again."
Chapter 95, page 38. Posted 1/23/17.
Welcome to Bittersweet Candy Bowl, a comic about love, cats and high school drama.
New to Roseville High? We made a special page just for you!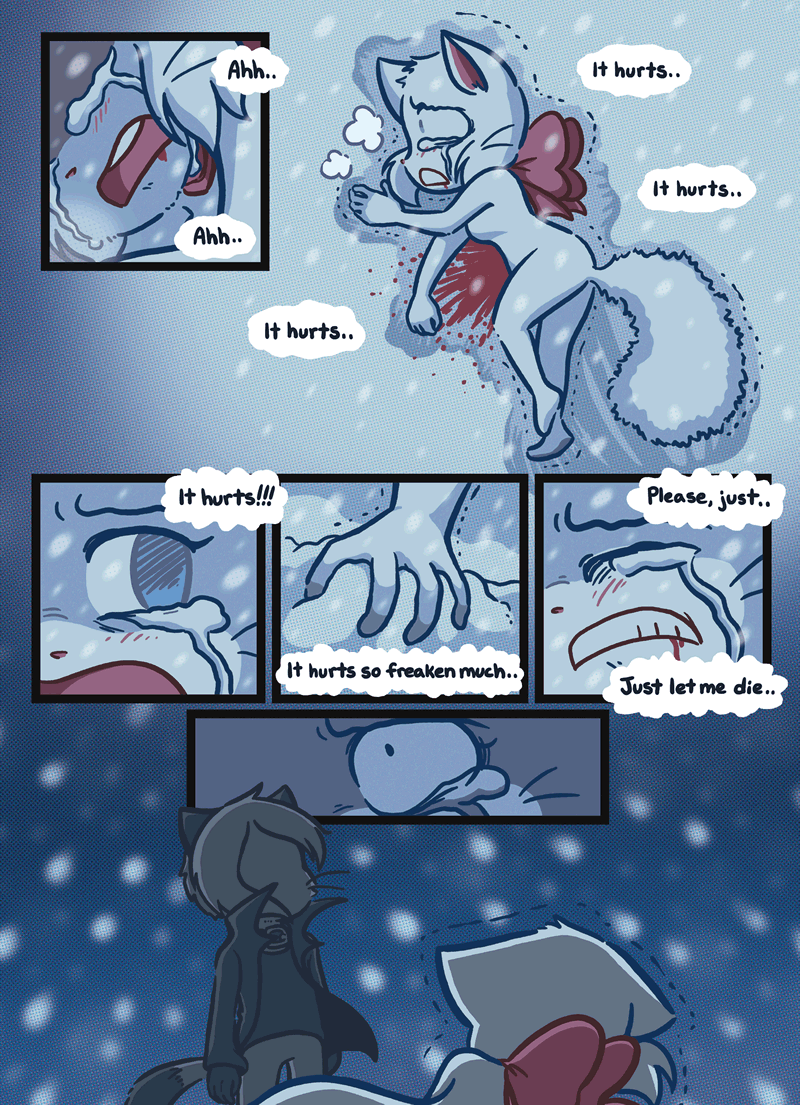 Support the comic!
"Magical Girl Redux", the new book lineup and our last con of the year!
SO FIRST UP: Lucy met Mike! We thank you guys so much for helping us reach our book sales goal after the successful launch of Volume Four! We will leave the banner up a little while in celebration.
In the process of selling those books… we ran out of Volume Ones. YEP! The book we first raised money for way back in 2010 and printed in 2011 is no more.
And so, books are now being sold at the new, permanently lower prices of:

And we are selling a new "Starting Over" bundle with all of those for only $79. Remember, "Starting Over" is a great jumping-in point and they look very nice together in a bookshelf! (Of course, you could just buy some of the amazing stuff we added to the store in August, too!)
Magical Girl
NEXT! In the early days before BCB was "BCB", Veronica used her characters for a variety of ideas. One of them was a heavy-handed magical girl story lovingly filled with anime tropes. As our final member-exclusive comic for 2016, "Magical Girl Redux" is a 17-page retelling of a super-dramatic moment in that story! (Did you know Paulo was kinda evil, and wants to use his magic powers to kill?)

Check it out along with Fork in the Road, Love Letters, Blind Date and Augustus, You Jerk #2, the 78 pages of exclusive stuff posted this year to join 300 other pages of member-exclusive side-stories and crazy AU stuff! It's all waiting for you on Bittersweet Club International.
Youmacon 2016

Our final con of the year is Youmacon in DETROIT, MICHIGAN from November 4–6. Please come see us there, it should be fun! We will be exhausted, as we are doing a lot of travel these next couple weeks~!
Draw stream stuff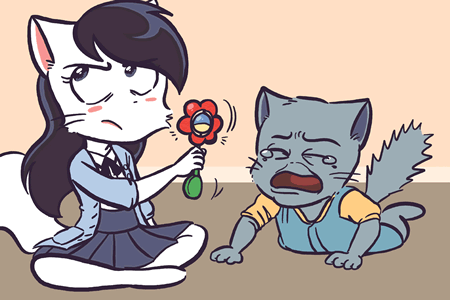 FINALLY — thanks for everyone who came to see us this weekend - as always, the drawings have been posted to Candybooru!
The next stream in support of our Patreon campaign will be December 2, right before Vero's birthday!! We hope to see you there!
— Oliver