The Volume Six Kickstarter!
BCB Volume Six on Kickstarter! A new book! The entire back catalog! LUCY FIGURINES!
PLEDGE PLEDGE PLEDGE
Start!
75%
100%!
130%!
More!
"Fair Game."
Chapter 104, page 27. Posted 11/19/18.
Welcome to Bittersweet Candy Bowl, a comic about love, cats and high school drama.
New to Roseville High? We made a special page just for you!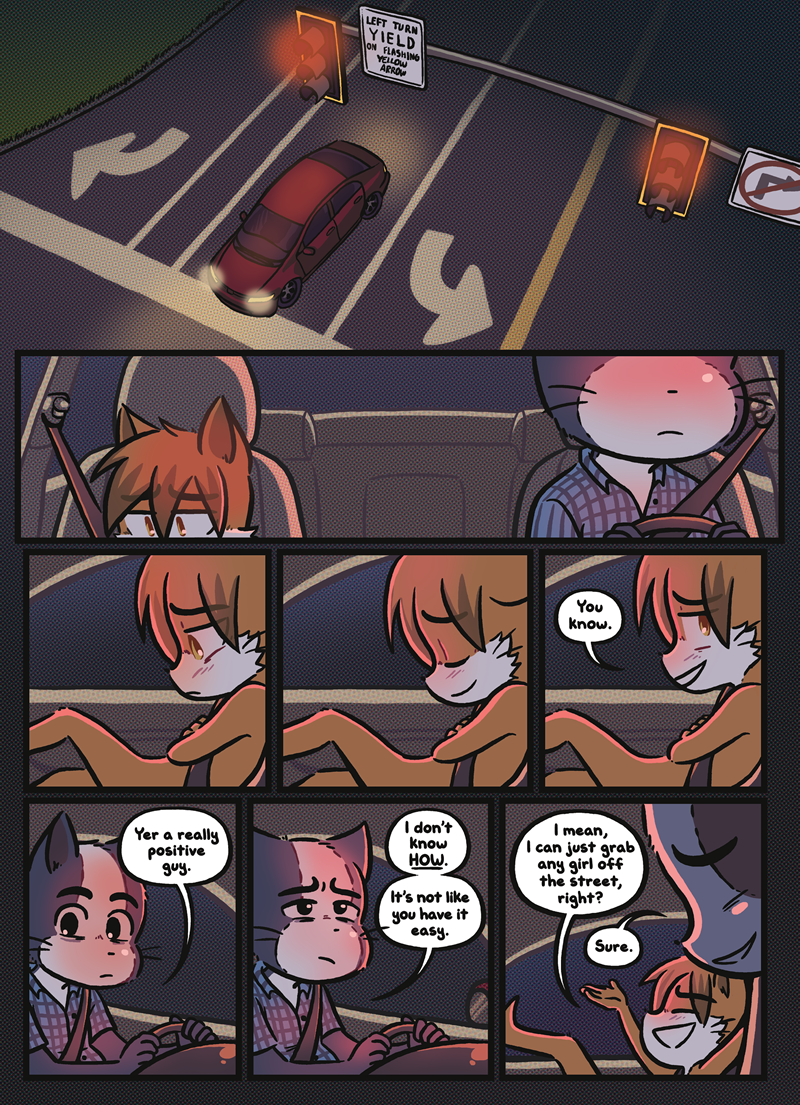 Last call for the Volume Six Kickstarter!
November 19, 2018
Whoa now! You see the date? You see November 26? The difference between those is all you've got left to back the Volume Six Kickstarter! You don't want to miss out on a glorious new book, a ridiculously good deal on the whole book collection ($89 total!) a cute Madison keychain and the very last of the Lucy figurines, do you?
Here, now: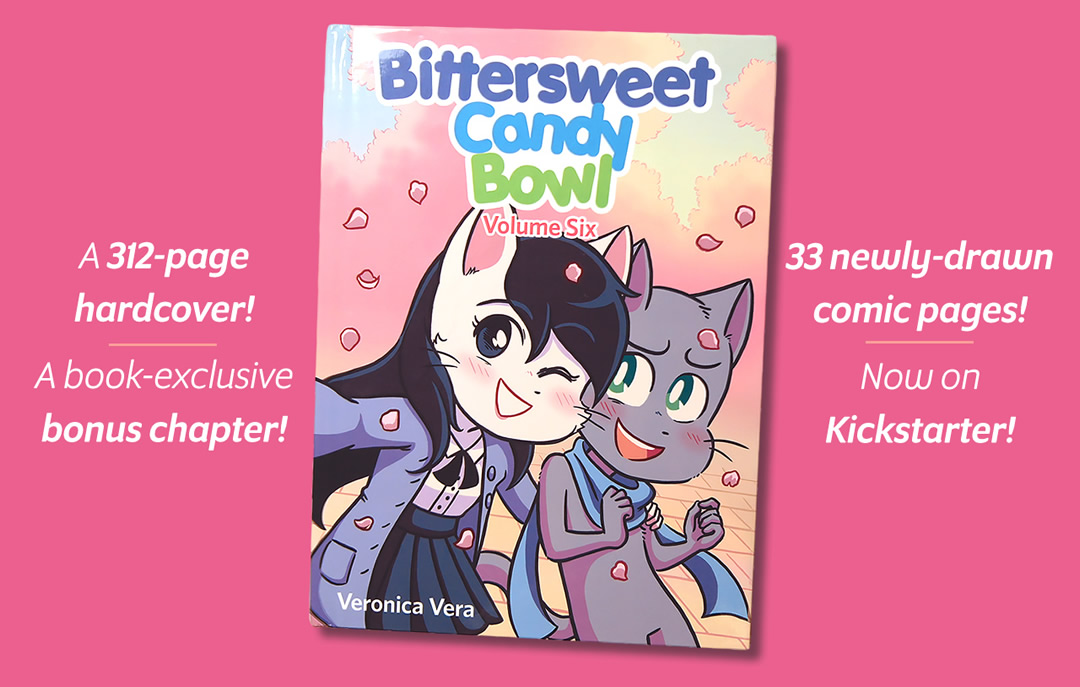 It's got "Guest of Honor", where Daisy drags Paulo to a comic con that doesn't end well! "Model Girlfriend", where Mike introduces his pretend girlfriend to all his friends! And, of course, "Love Again", featuring Lucy and her cool new housemate! All within a cover that'll make you ship Mike and Sandy again.
It's a beautiful book, the first in the current digital style. We're seeking readers like you to help us get it printed! And if you're after a complete set, we've worked out a limited-time deal for this Kickstarter only: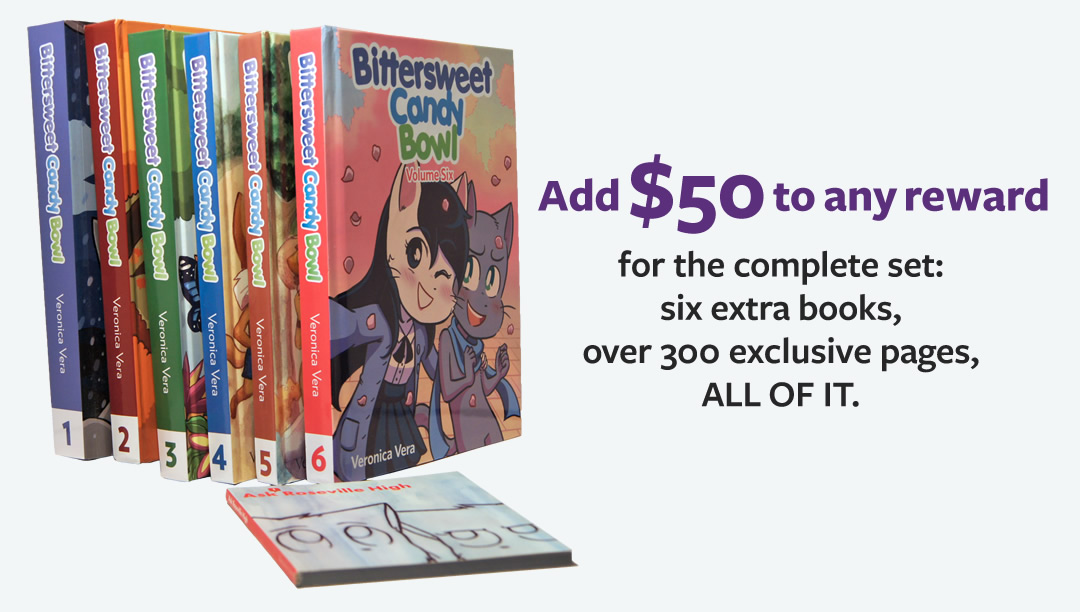 And… for all those who've been waiting for her triumphant return… we unearthed a long-lost box of Lucy figurines, bagged 'em up and included one with each Volume Six's Gold [UPDATE: and Platinum] Editions!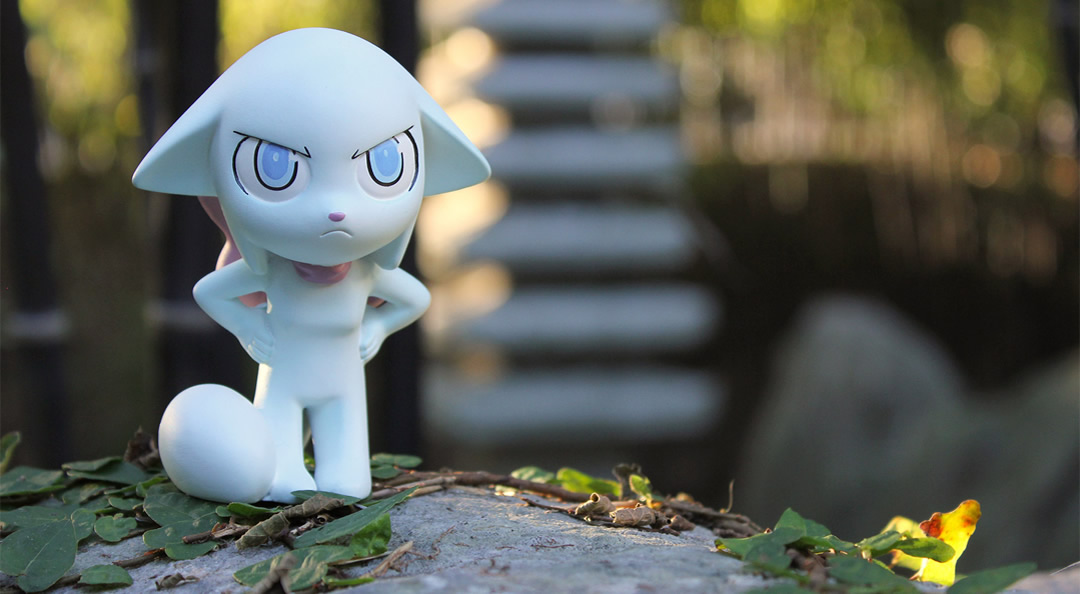 It's not a very big box. It's the last box we have. We set strict limits on the amount available. So please, be quick!
— Oliver
Support the comic!