"Dinner Time."
Intermission, page 16 of 19. Posted 1/27/21.
Welcome to Bittersweet Candy Bowl, a comic about love, cats and high school drama.
New to Roseville High? We made a special page just for you!

Read the next page today: Join the BCB Patreon!
Have you been reading our Webtoon?
January 11, 2021
BCB updates five times a week — two of them on Webtoon!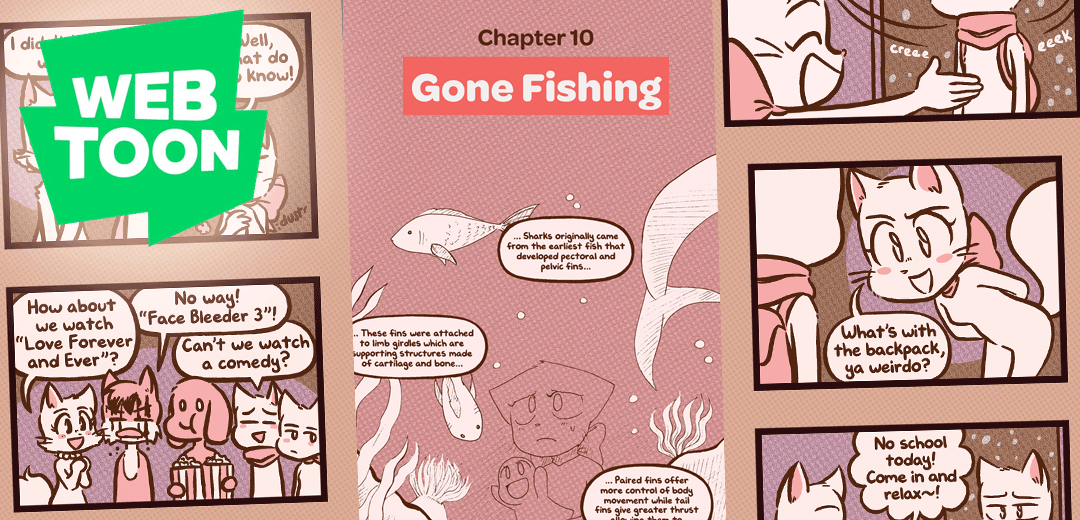 We're posting new episodes of remastered and redrawn Volume One chapters every Tuesday and Thursday at 1 PM EST over on Webtoon. It gives you a chance to revisit old pages and comment on them with a growing community of new readers!
As the Bittersweet Candy Bowl Omnibus Kickstarter campaign is over, this is your sneak peek into what's inside until we finish getting the pages into print! We're right now in the book layout and colour proofing stage, and are really looking forward to putting the book up for sale around May this year. Sign up to our Weekly Roundup newsletter to be the first to know when it's ready!
That's all for now! Stay safe out there.
— Oliver