"Date Night."
Chapter 118, page 19 of 24. Posted 5/29/23.
Welcome to Bittersweet Candy Bowl, a comic about love, cats and high school drama.
New to Roseville High? We made a special page just for you!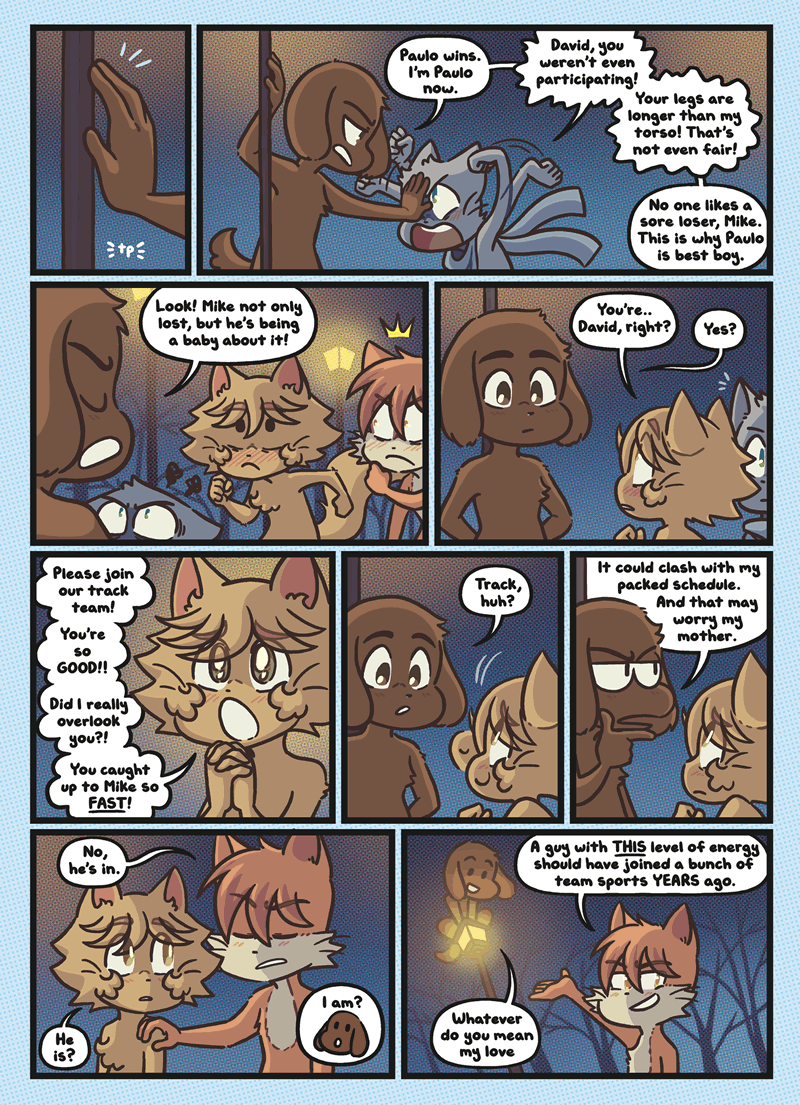 Read the next page today: Join the BCB Patreon!
James gets between Mike and his girlfriend!
April 24, 2023
Takes a while to get through a chapter at one day a week, doesn't it? Never fear! There were two obvious alternate-universe paths this chapter could have gone down, and two new comics are coming to BCI! The first one appears today, and the second one appears… after it's no longer a spoiler.
Today, it's time for Another Direction. When James said "I kinda thought I could change your mind"… and pointed out that Mike's girlfriend might not be the best choice for his happiness… what if… Mike agreed? What if James' proposal all made a lot of sense?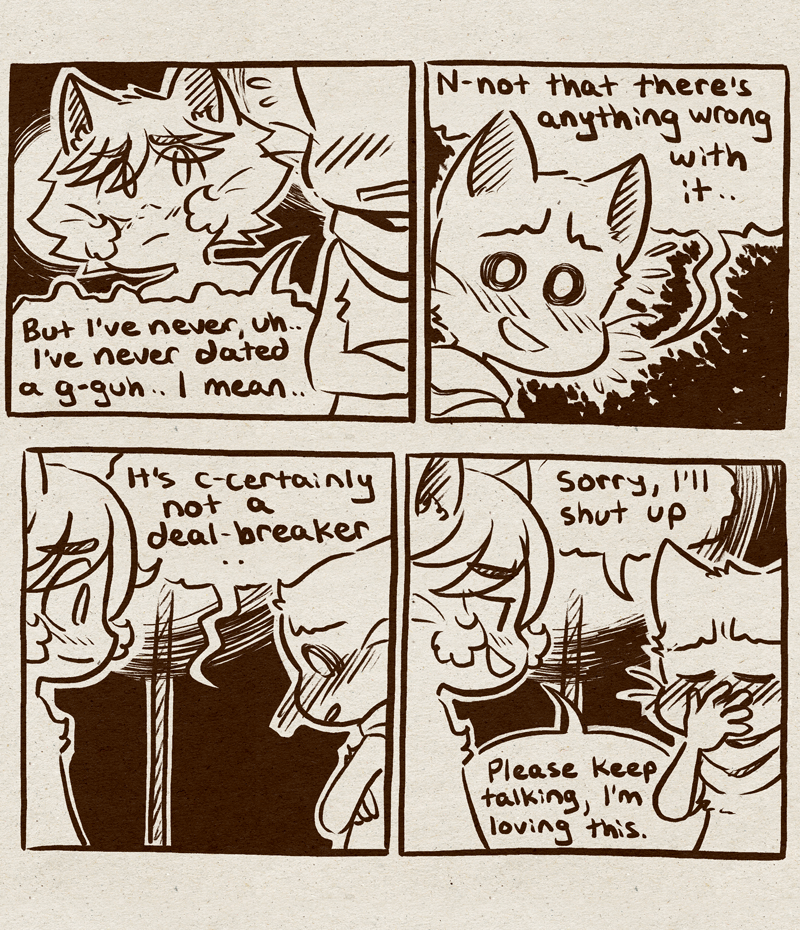 Bittersweet Club International members can now read this new, 17-page AU comic, wherein Mike and James maybe kinda maybe… oh, you'll have to read and see!
We're excited to continue to update the members library, which we should remind you contains over 540 pages at this point! Read "Another Perspective", "Essential Worker", "Another Intervention" and dozens more, all for $29 a year!
It's a huge collection of extra BCB content, and a lot of it's really really good, and now there's a new comic in it, with a new one to come soon! (And more lined up after that.)
— Oliver