"Fair Game."
Chapter 104, page 15. Posted 10/19/18.
Welcome to Bittersweet Candy Bowl, a comic about love, cats and high school drama.
New to Roseville High? We made a special page just for you!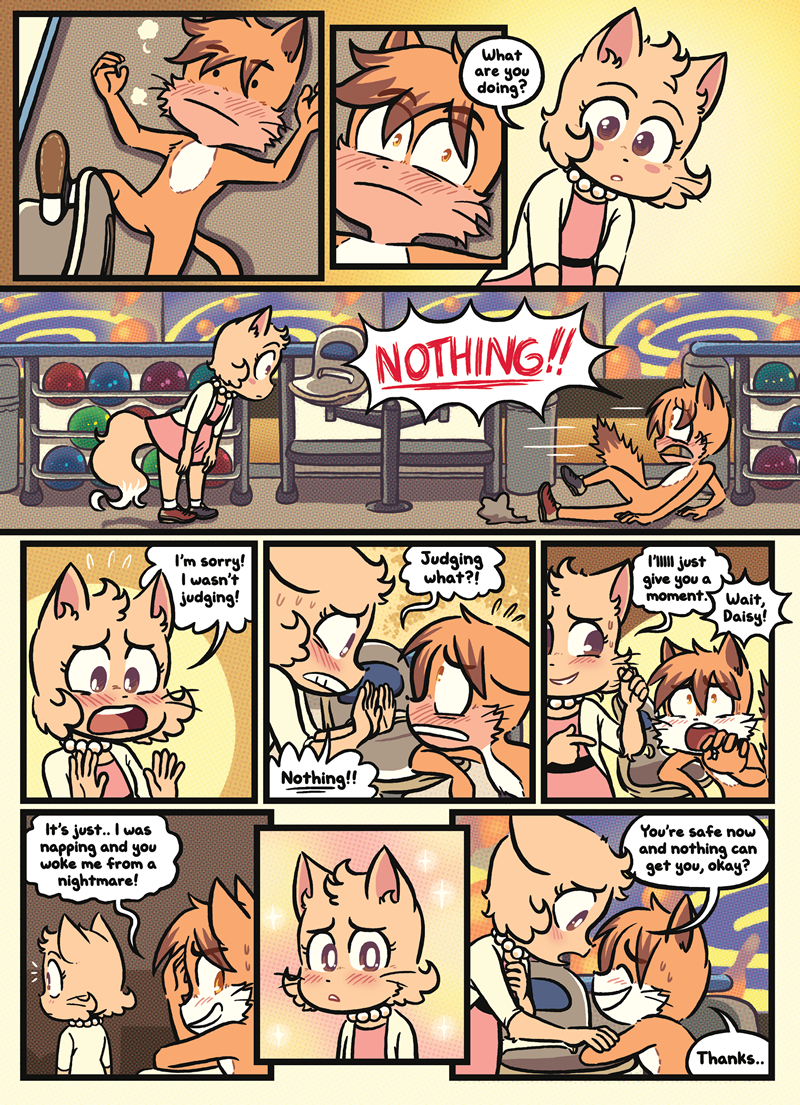 October Surprise! The weekend-long stream begins on the 26th!
October 15, 2018
We run a Patreon, yeah?
It has a private blog with lots of BCB secrets. We do a stream every second month to encourage you, dear reader, to support the cause!
This month's stream has been delayed a week, to begin on Friday October 26th. So hold on a week. Normal updates 'til then.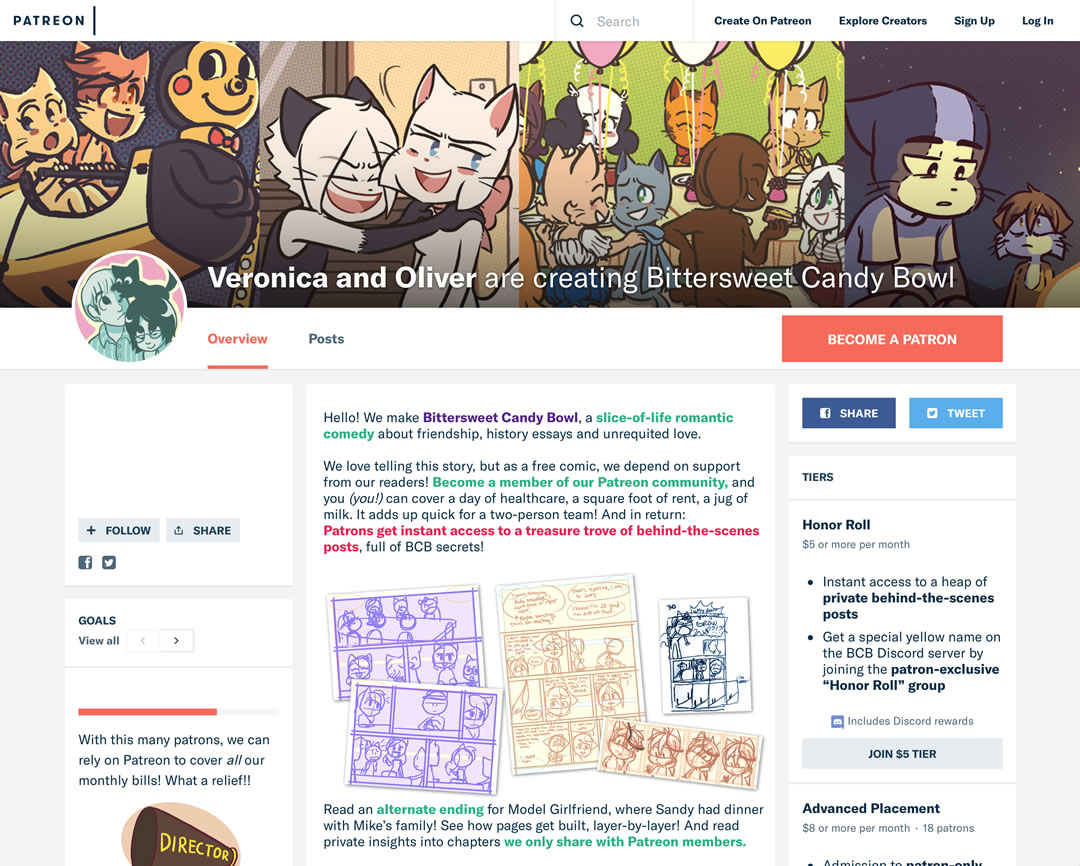 For now, why don't you marvel at its refreshed design and concise, lovingly-decorated pitch?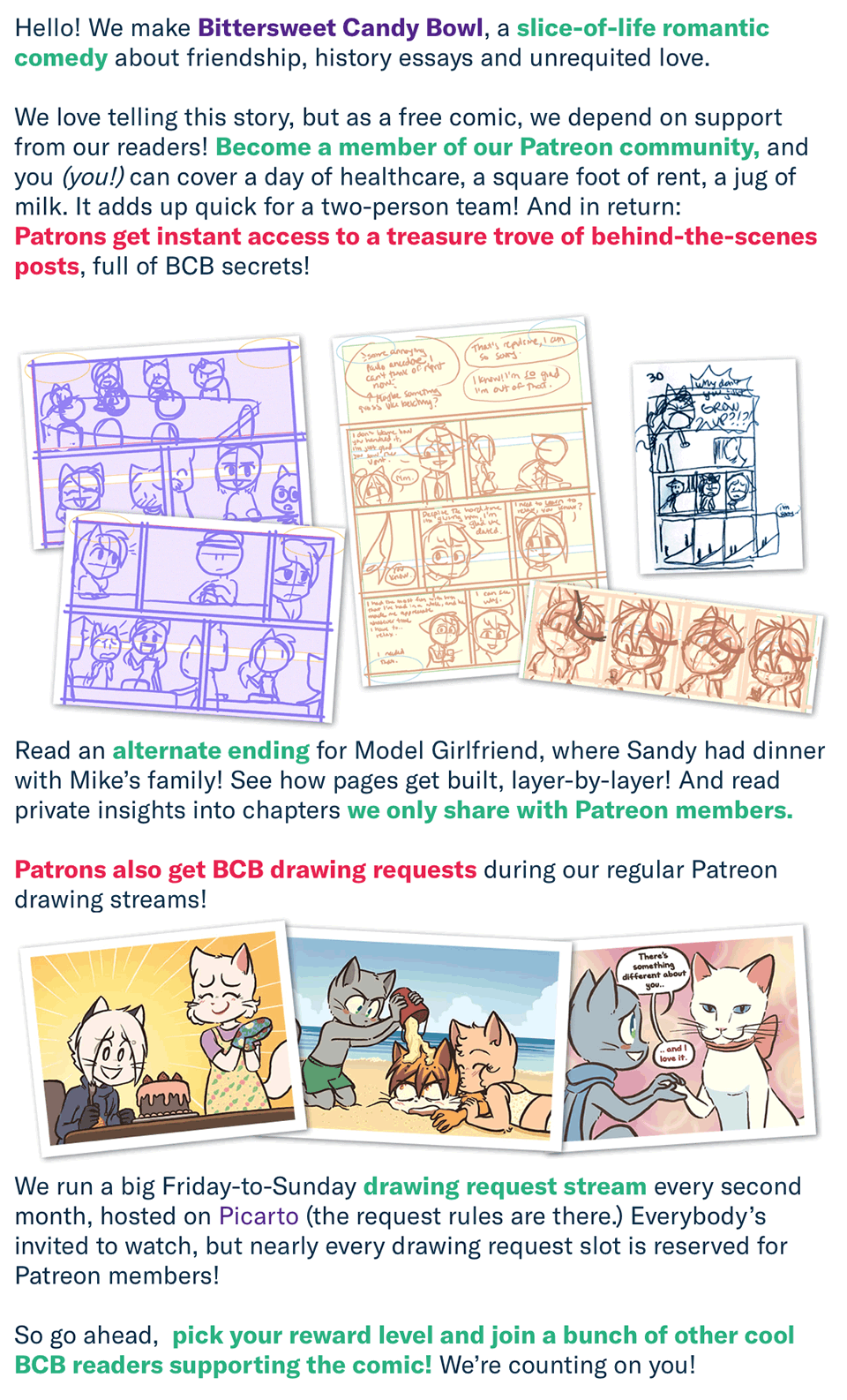 And come see us next Friday, the 26th!
— Veronica and Oliver
Support the comic!