We are streaming live! Turn up the volume and join Veronica and Oliver for a whirlwind weekend of talk, music and BCB drawings.
Want your own drawing request? Join in the stream and wait for a free-for-all lottery, or become a BCB Patreon supporter for better chances! And don'st forget our 3-DAY MEGA SALE.
Support the comic!
"After You."
Chapter 97, page 17. Posted 6/21/17.
Play Date! Plus! Patreon!
Do you support us on Patreon? We would love it if you did!
We've started exclusive patron-only posts, featuring behind-the-scenes work, sketches, interesting tidbits and comic ephemera!

But really: it's all just a little something to encourage you to pledge a few dollars monthly to support our making the comic. We know you know the drill — there are a lot of comics and other independent creative things out there using Patreon. If you get a lot of enjoyment out of BCB, we'd love to be a part of it.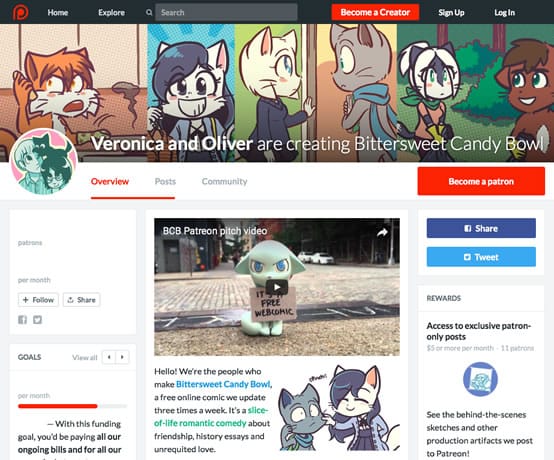 Of course, there's also our old-school fan club, Bittersweet Club International — still going strong, still with the membership card package and free mailed gifts, but now with a gigantic comic library of almost 400 pages!! And, today… "Play Date"!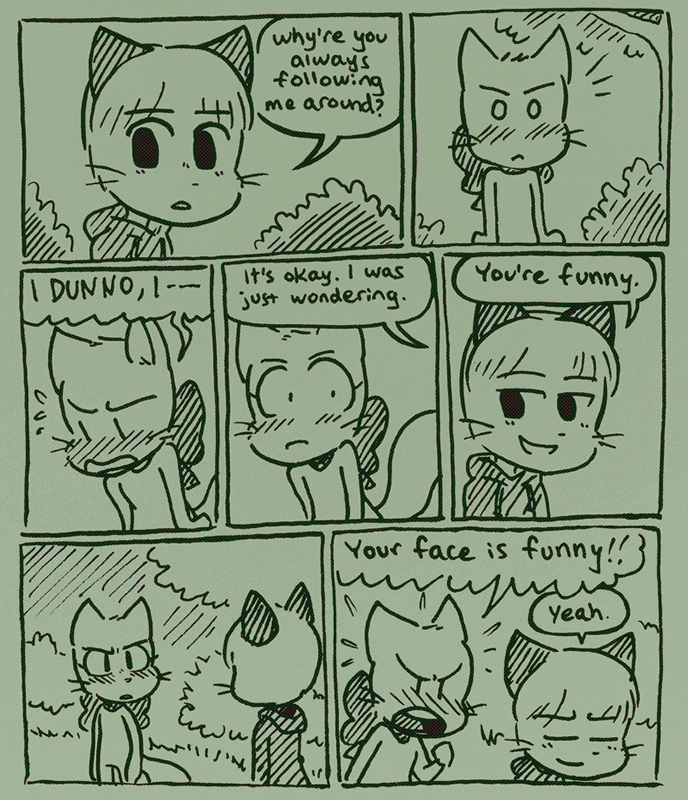 It's an alternative take on what could have been if Augustus was Lucy's age and met her in pre-school. Like all our member-exclusive comics, they're fun little side-stories that play off the personalities of the characters in non-canon scenarios.
If you'd like access to that comic and more, it's available for a one-off payment of $45 to cover a whole year of gifts and updates — and we have many more in the pipeline!
That's all for now! Thanks for all the love and support!
— Veronica and Oliver