"New Year's Resolution."
Chapter 119, page 21 of 40. Posted 11/27/23.
Welcome to Bittersweet Candy Bowl, a comic about love, cats and high school drama.
New to Roseville High? We made a special page just for you!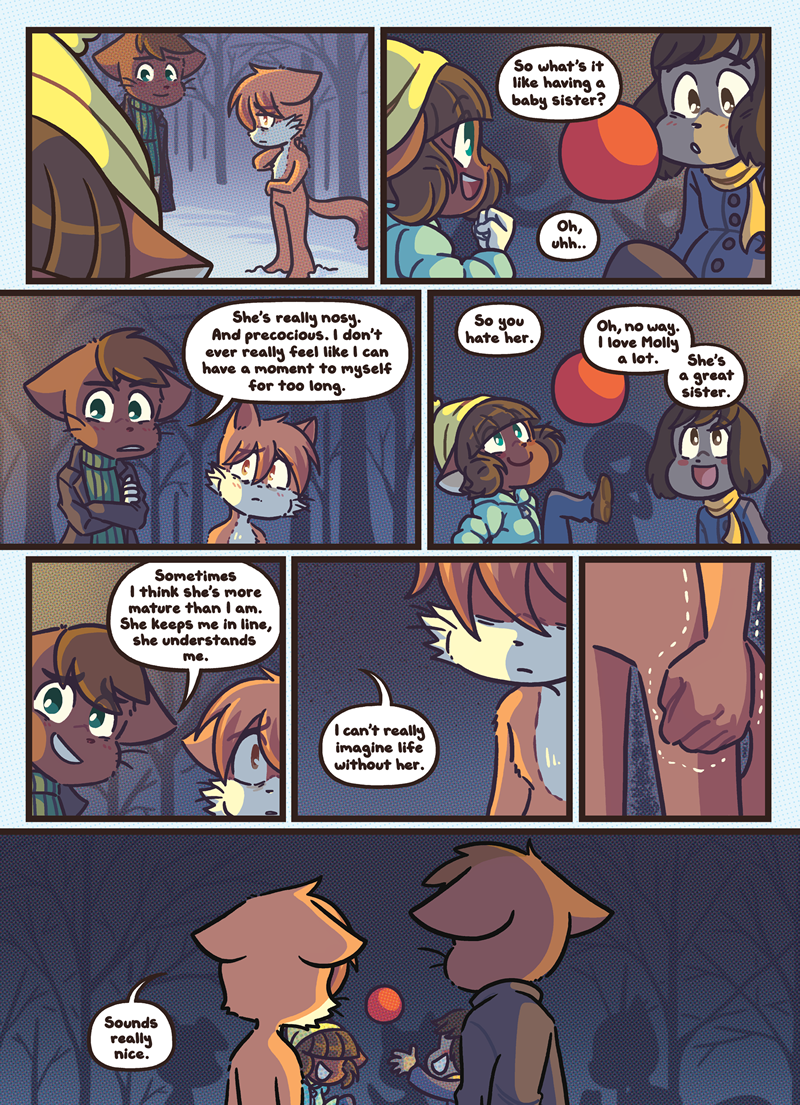 Read the next page today: Join the BCB Patreon!
Lucy & Sandy, a match made in heaven
August 7, 2023
Mike leaves for another school in third grade, leaving Sandy and Lucy behind! But little Sandy has an idea — write him a letter! She enlists that angry girl to help her out.
Yes, a new month brings a new member-only comic. This time it's Pen Pals, a 14-page comic about an unlikely combo.
"Pen Pals" joins four recent additions to the archive of side story comics exploring different paths for BCB characters: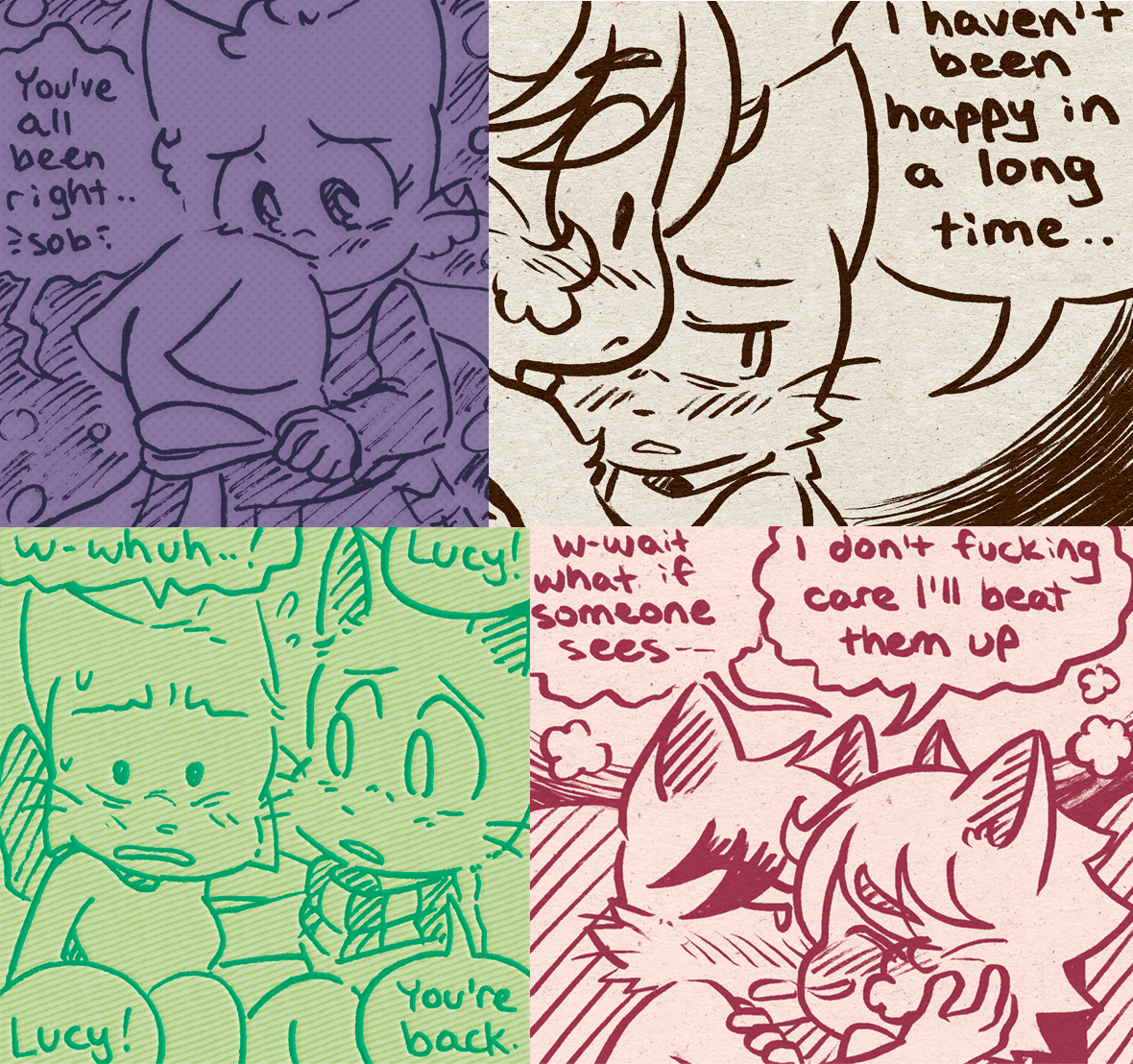 That's "what if Daisy was standing on the hill in Eternal Flame", "what if Mike won a date with James", "what if Paulo was the one who fell down the gorge in the summer vacation chapters" and "what if Paulo won a date with James" respectively! Bittersweet Club International members can read all of these new comics right now! There's like a hundred pages right there! And five hundred more in the archives, including all sorts of classics readers still talk about.
It's more exclusive BCB comics than you'll get anywhere else, and we'll keep posting new chapters for members! A one-off $29 payment gets you a year's subscription to read everything — and access all new updates.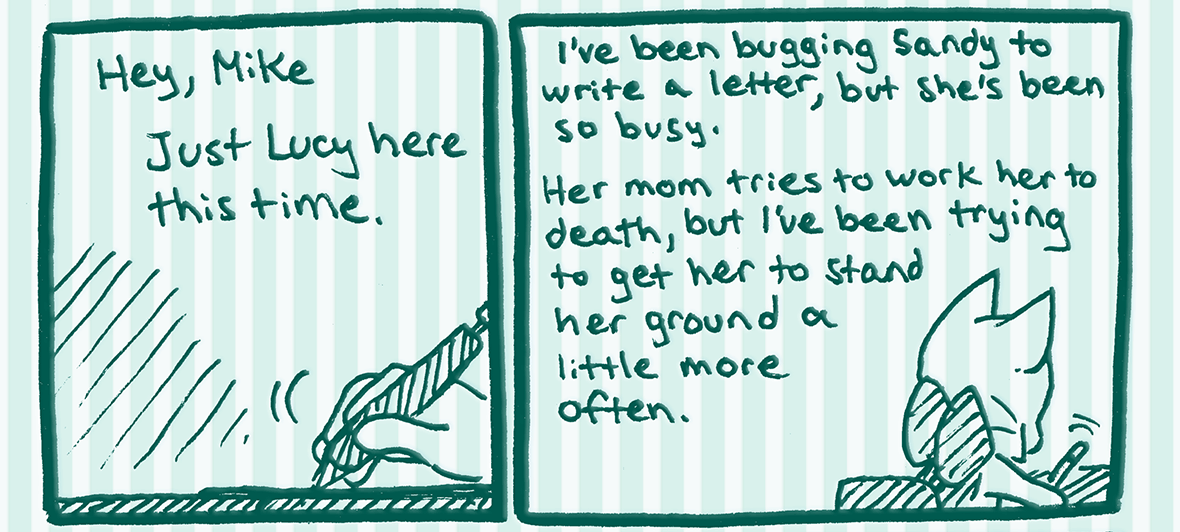 Go! Read it!
— Oliver