"Eternal Flame."
Chapter 110, page 30 of 68. Posted 4/19/21.
Welcome to Bittersweet Candy Bowl, a comic about love, cats and high school drama.
New to Roseville High? We made a special page just for you!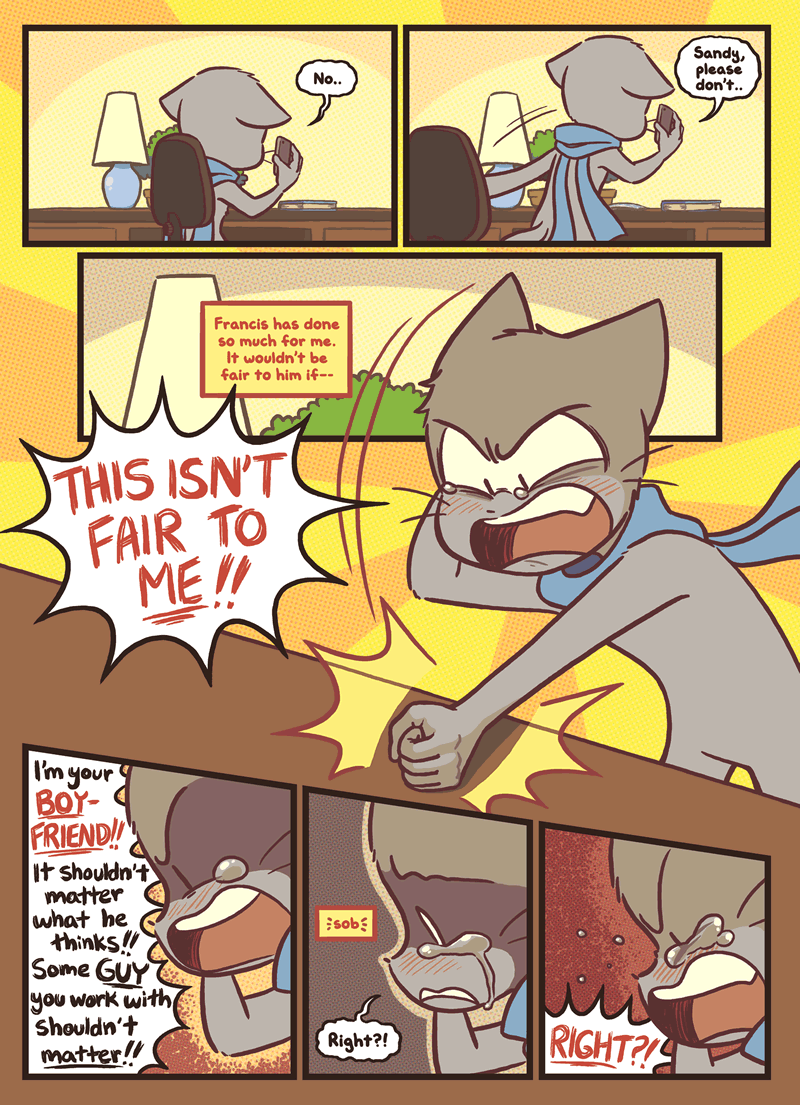 Ships Ahoy sets sail for its final season: in your inbox, and on BCI!
February 22, 2021
Don't miss the boat.

Ships Ahoy's final season is complete and scheduled for the next 14 weeks of the Weekly Roundup newsletter! If you'd like to see the final pairings who won a huge ranked poll of weird and wonderful BCB ships, simply sign up for the Weekly Roundup and watch your inbox every Monday morning. It's a great way to recap the week of updates, see the classic chapters on Webtoon, hear the happenings of our week — and, of course, it closes with an exclusive comic.
You wanna read 'em? It's free!
And if you missed the first five seasons of ships, we're announcing today the debut of all previously made Ships Ahoy comics to the Bittersweet Club International members' library! Binge on every single strip sent out in the newsletter over the years.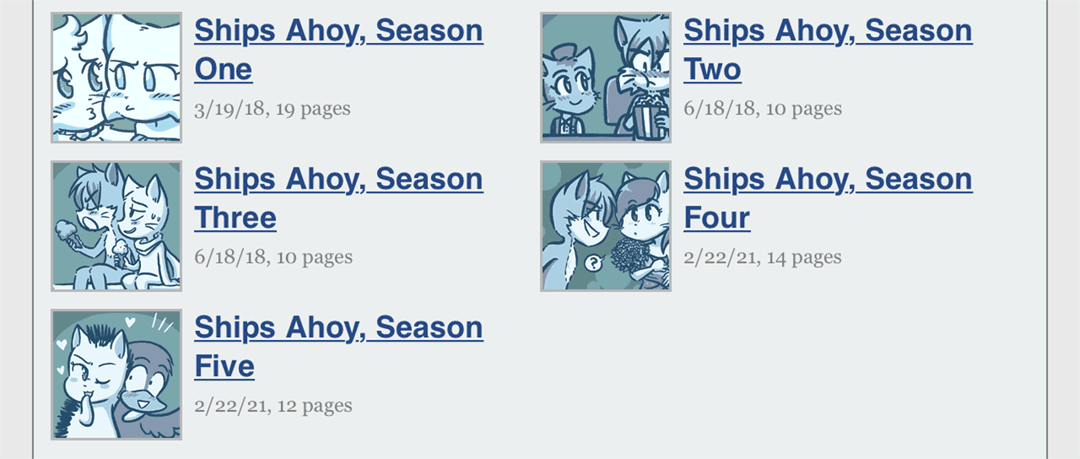 We're putting together the upcoming year of BCI comics, as well as a very special member-exclusive feature set to debut in the next few months — so nabbing a $29 yearly subscription right now would be a terrific idea!
As for the omnibus — still working on it! Still making progress! Still posting the strips to Webtoon every Tuesday and Thursday.
All our love and support to you all! :D
— Oliver