"Everyday Life."
Intermission, page 29. Posted 9/22/17.
Welcome to Bittersweet Candy Bowl, a comic about love, cats and high school drama.
New to Roseville High? We made a special page just for you!
Support the comic!
Now on sale: Volume Five, the Daisy plush, new acrylic charms & more!
Get excited! A whole host of new stuff is in stock and on sale in the BCB Store. We've got Volume Five, the latest 260-page hardcover book, filled with more pages of book-exclusive bonus chapters than ever: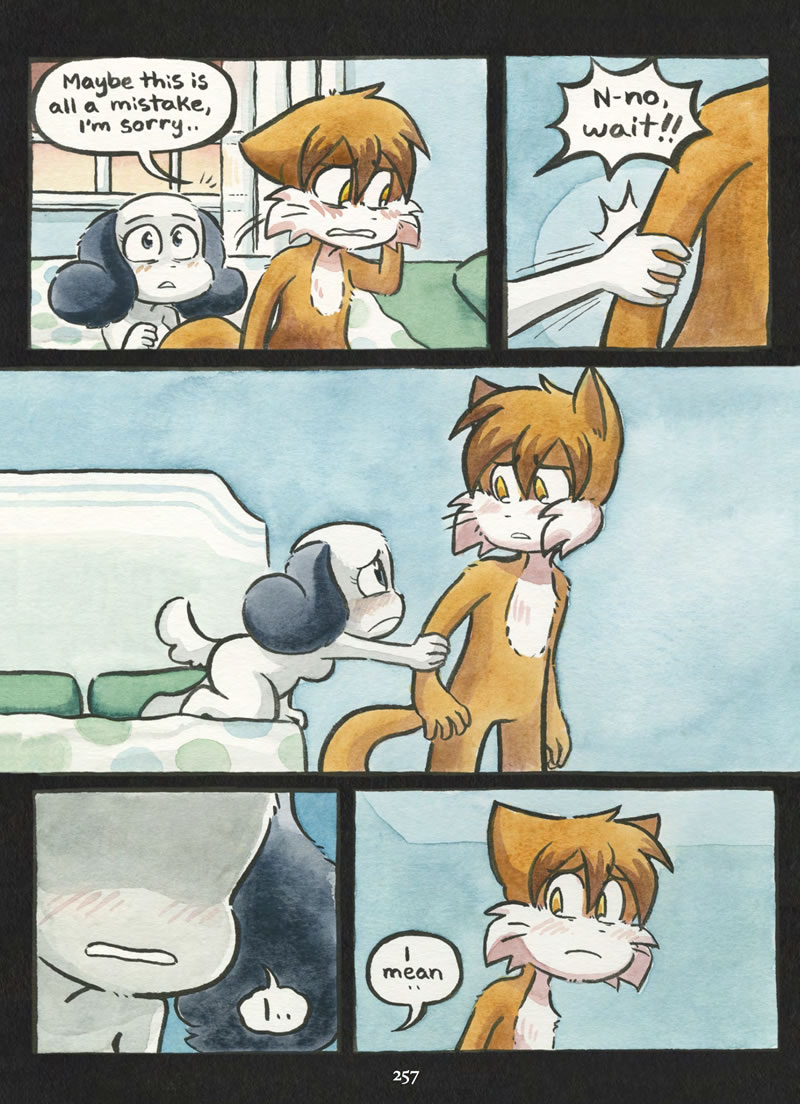 This is from one of those book-only chapters, "Afterglow". We're really happy with the extra content in this one — don't miss these comics! Volume Five is $39 alone and included in the new $89 1,840-page mega book bundle! That's pretty mega.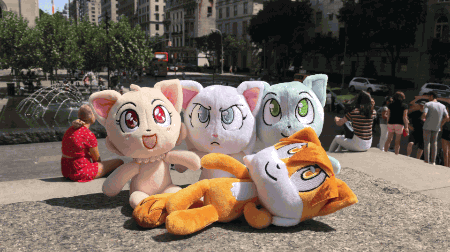 We've also updated the plush toy collection with DAISY, the newest cat on the block. Wearing her signature pearl necklace, curls, and the fluffiest tail of all four, she's just $20. (We restocked on Mike, Lucy and Paulo, too!)

And for the classiest, prettiest, glossiest adornments around, check out the ten new acrylic charms! Fan favorites like Rachel and Augustus are included, and we want each one to find a caring home! Each charm is made to the highest spec possible — we found one of those anime charm companies and asked them to double-layer the acrylic in a way that came out looking very special indeed.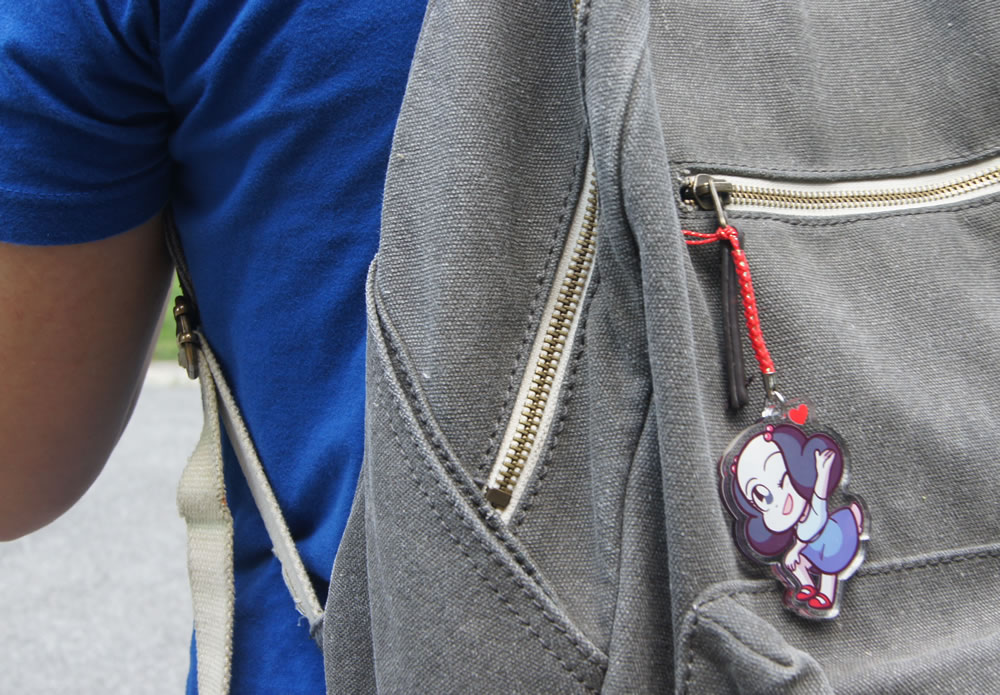 Oh! Did we forget the new relationship chart?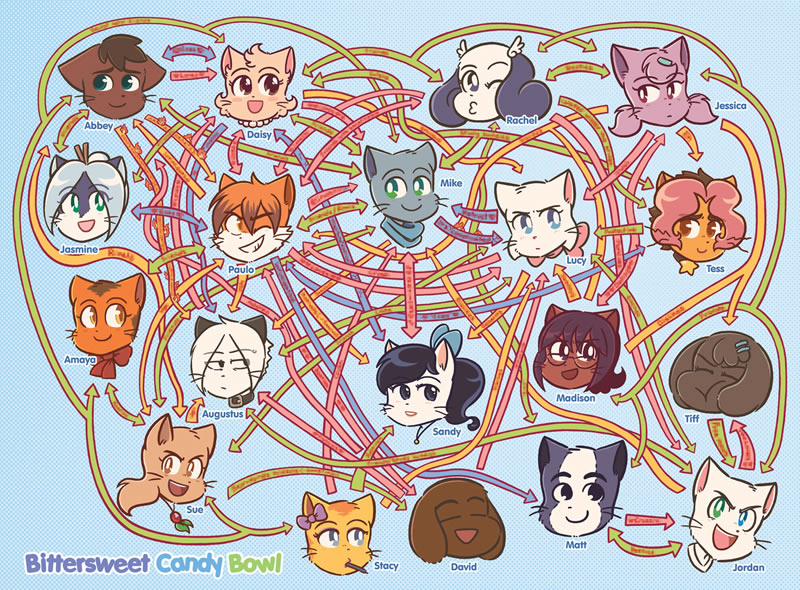 A (ten dollar) poster! Whoa!
It's all here, baby! Well, over there. In the BCB Store. Go on! Check it all out, support us, get some amazing stuff we worked really hard on! :D
— Veronica and Oliver