"Double Down."
Chapter 114, page 18 of 60. Posted 1/19/22.
Welcome to Bittersweet Candy Bowl, a comic about love, cats and high school drama.
New to Roseville High? We made a special page just for you!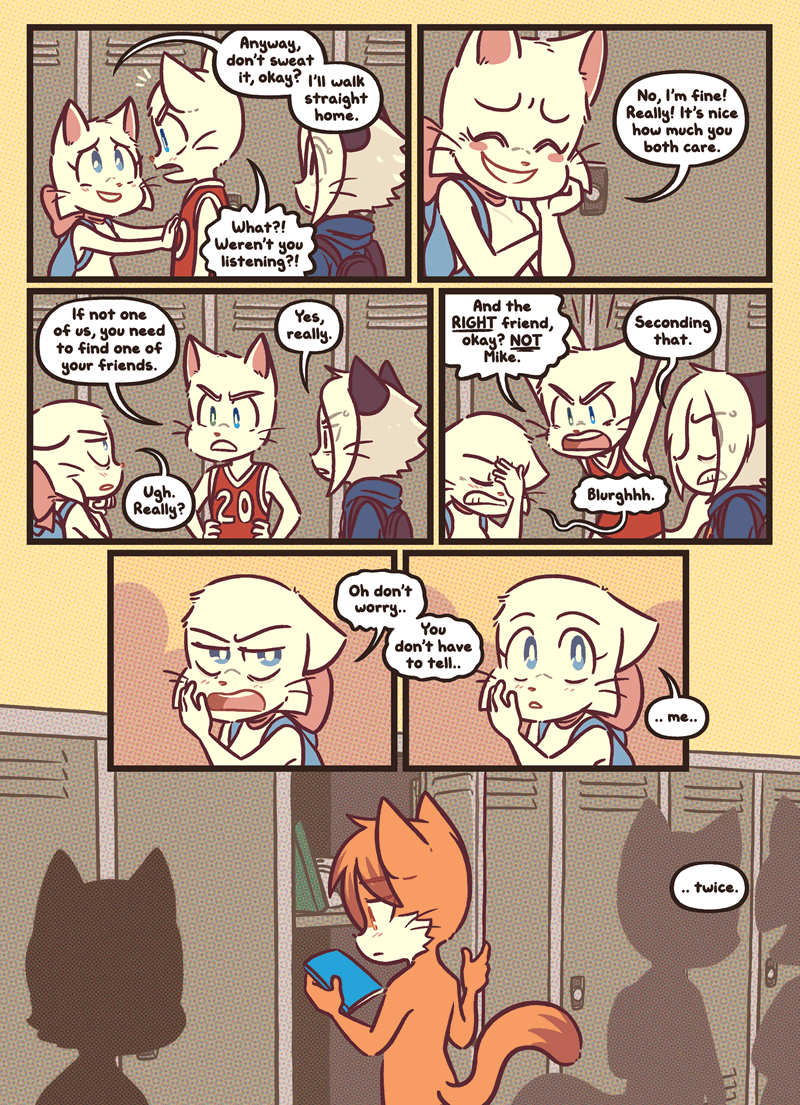 Bittersweet Club International: THREE WEEKS OF UPDATES
January 17, 2022
It's 2022 and we're gonna make January a BIG MONTH FOR BCI!!!
Three weeks of updates. Every Monday, new comics and features for beloved members of the BCB fan club! We're starting you off with a fresh new story: ESSENTIAL WORKER.
A new 16-page member-only chapter about Daisy visiting her Dad's office on Take Your Child To Work Day.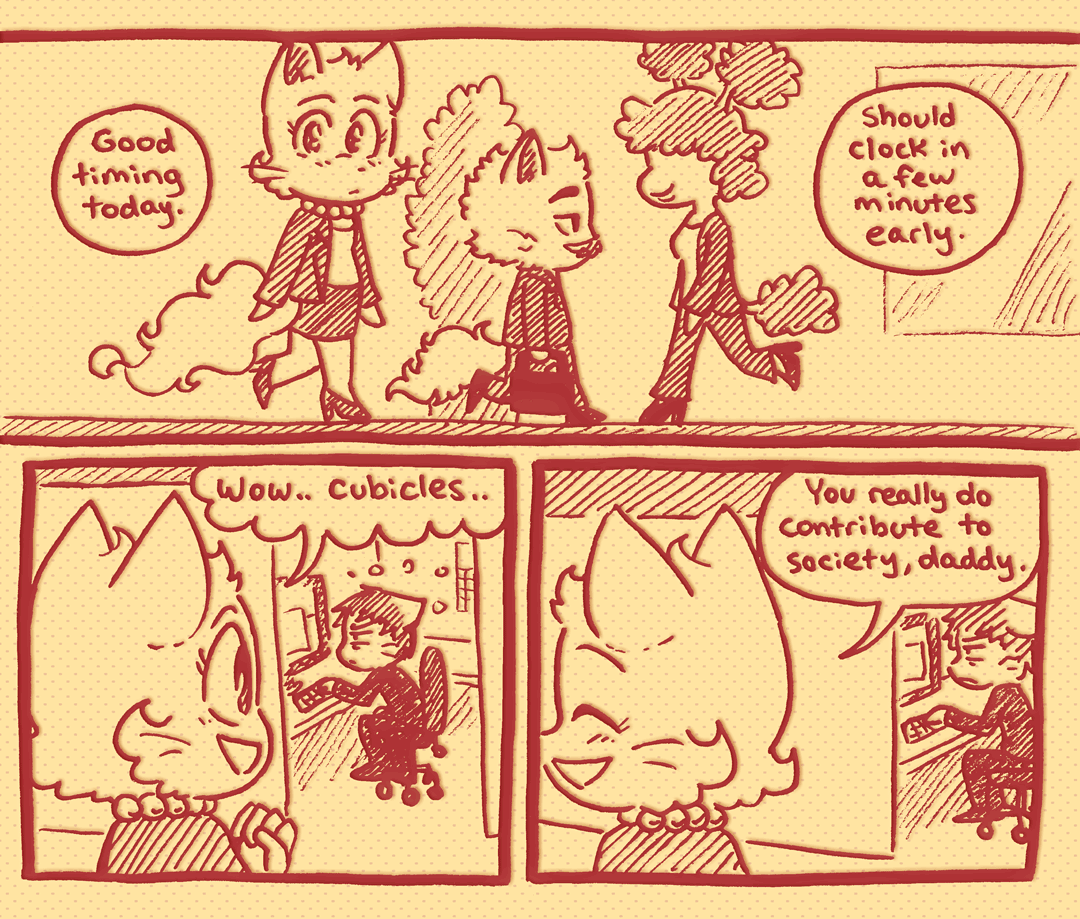 Except Daisy's fluffball of a dad is actually some kind of magical guardian, and Daisy, well…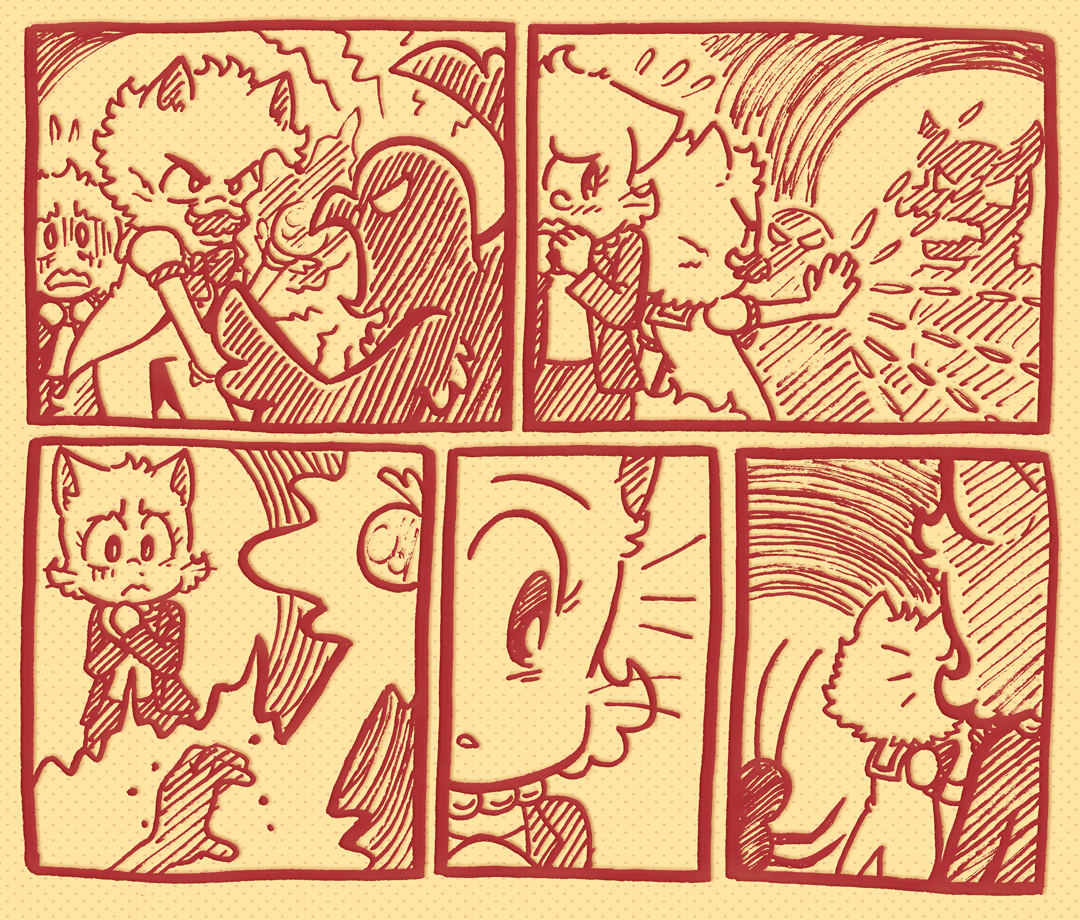 You're gonna have to read to find out. The whole chapter is up now for members, together with Another Intervention (What if Augustus and Lucy met on the roof that night?), A Better You (Daisy meets herself from the future!) every Ships Ahoy comic and literally over 500 more pages beyond that.
And more next week! And more the week after that! If you're not a member, remember that it's cheaper than ever:
It's a single non-renewing payment, and you'll get more updates throughout the year! Throughout the month! Just go for it!
— Oliver