"Fuel Economy."
Chapter 112, page 8 of 12. Posted 10/15/21.
Welcome to Bittersweet Candy Bowl, a comic about love, cats and high school drama.
New to Roseville High? We made a special page just for you!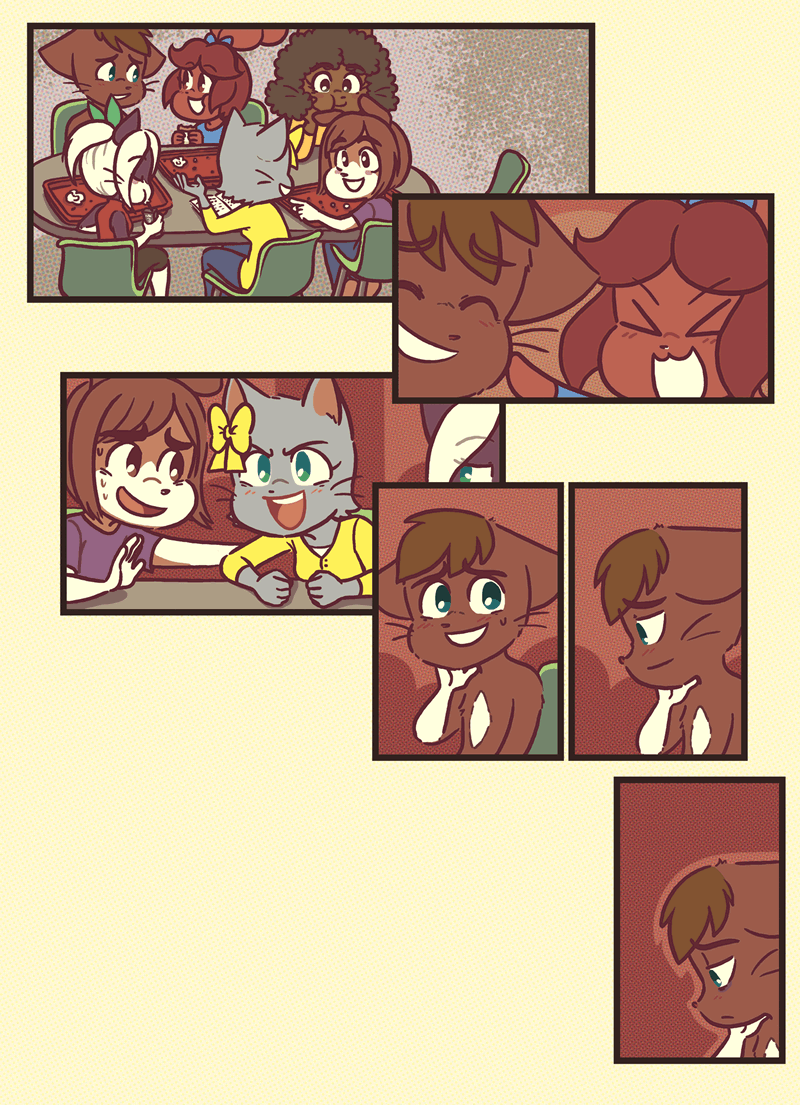 A new member-only Augustus and Lucy chapter and ALL the Ships Ahoys!
August 9, 2021
We keep adding comics to the BCI Members' Library! Today it's the one-two punch of "Another Intervention", a brand new 16-page chapter, and the final season of Ships Ahoy. If you're a part of the $29-a-year Bittersweet Club International, you can read these straight away. If you're not, sign up!
"Another Intervention" tells the story of Lucy, alone, scared, ready to make a drastic decision from a snowy rooftop... until she bumps into Augustus!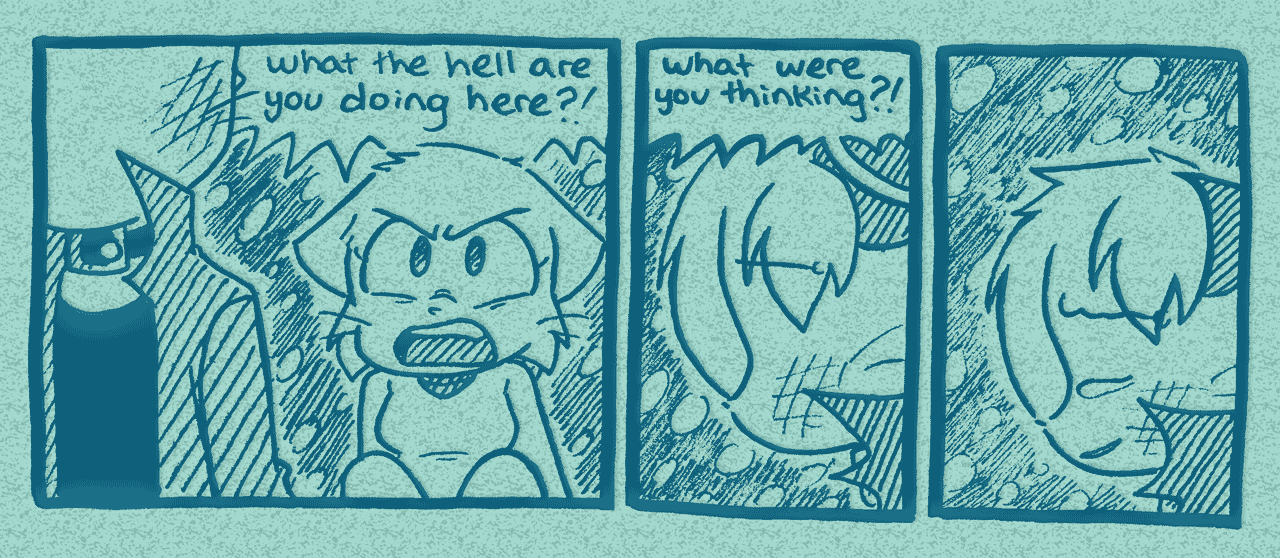 The story takes a few twists and turns. It was pretty well-received when I uploaded it to the site yesterday and members in the BCB Discord noticed it early: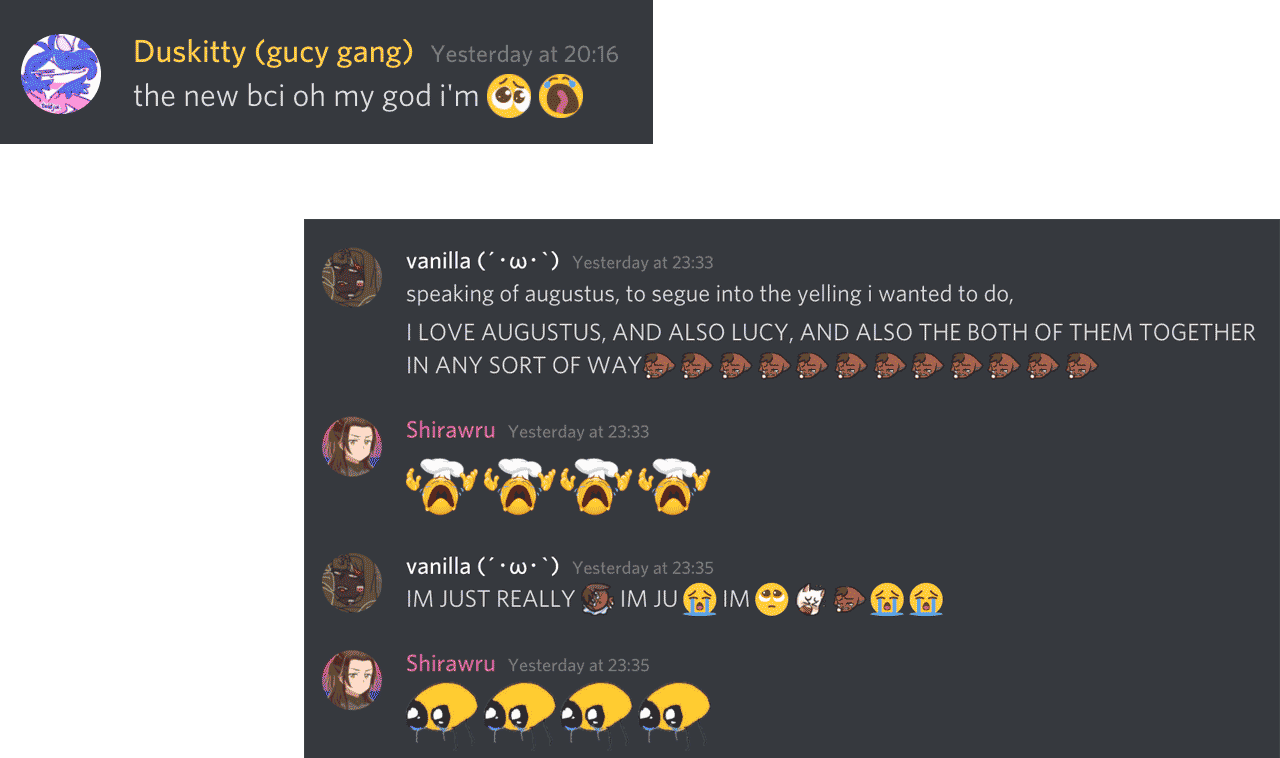 Plus! Ships Ahoy, the 79-strip "let's ship anyone with anyone" diversion that's a staple of the Weekly Roundup email finally reaches its conclusion!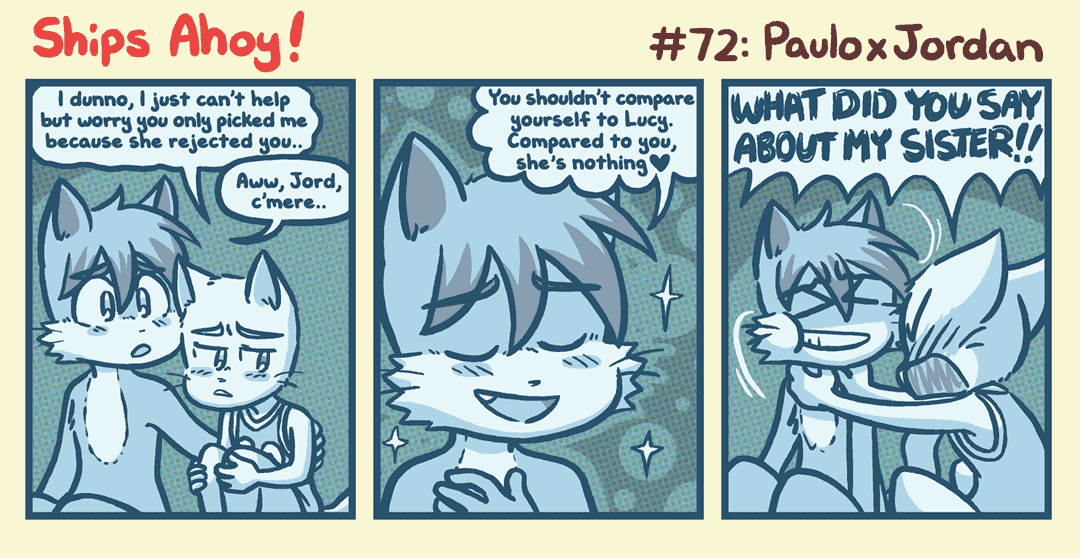 With the 14 strips of the final season now in the Members' Library, you can read the series in its entirety. So many pairings! Along with hundreds of pages of other side story comics, and the new "Compare Older Pages" feature: alternate between the old and redrawn versions of pages in the comic archive.
— Oliver