"Featured Attraction."
Chapter 113, page 17 of 18. Posted 12/3/21.
Welcome to Bittersweet Candy Bowl, a comic about love, cats and high school drama.
New to Roseville High? We made a special page just for you!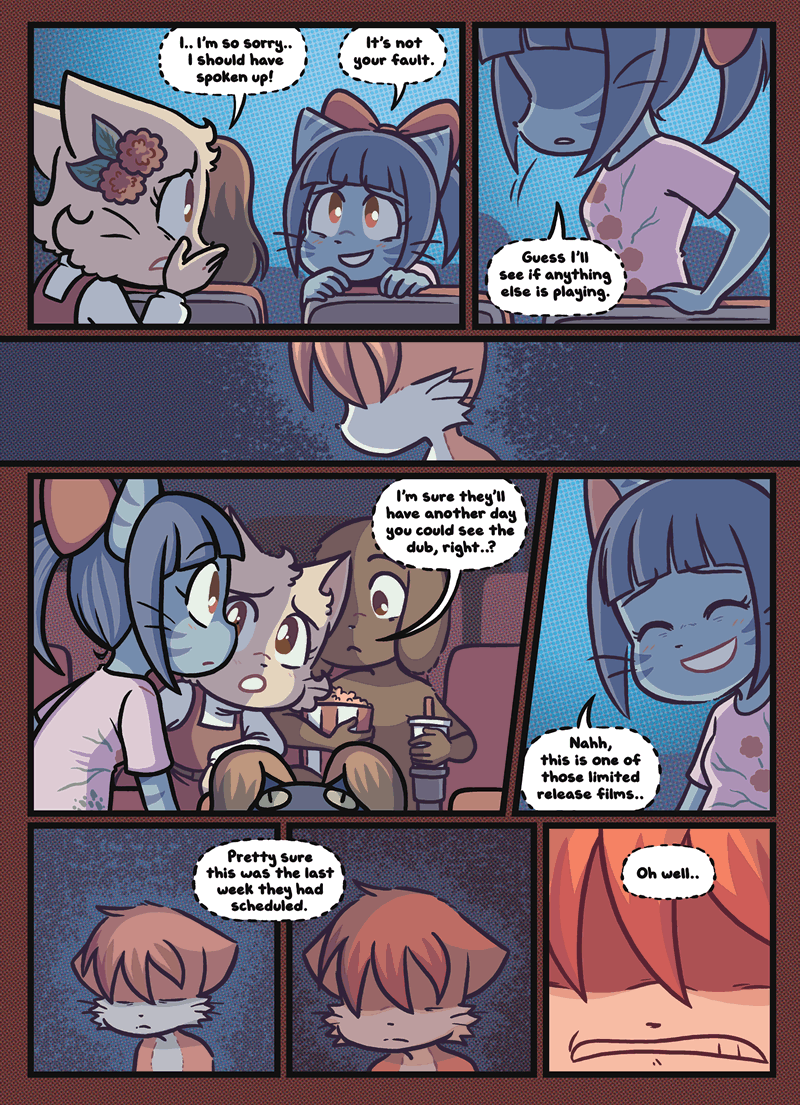 The Bittersweet Candy Bowl Omnibus is now on sale!
November 26, 2021
It's the first six years of Bittersweet Candy Bowl, remade.
This brand-new omnibus contains Volumes One, Two and Three newly redrawn, reworded, recolored, re-everything'd!
It's the culmination of years of work, our biggest Kickstarter project yet, and an invitation to immerse yourself in the chapters that introduced you to Mike, Lucy, Daisy, Paulo and the rest of the gang.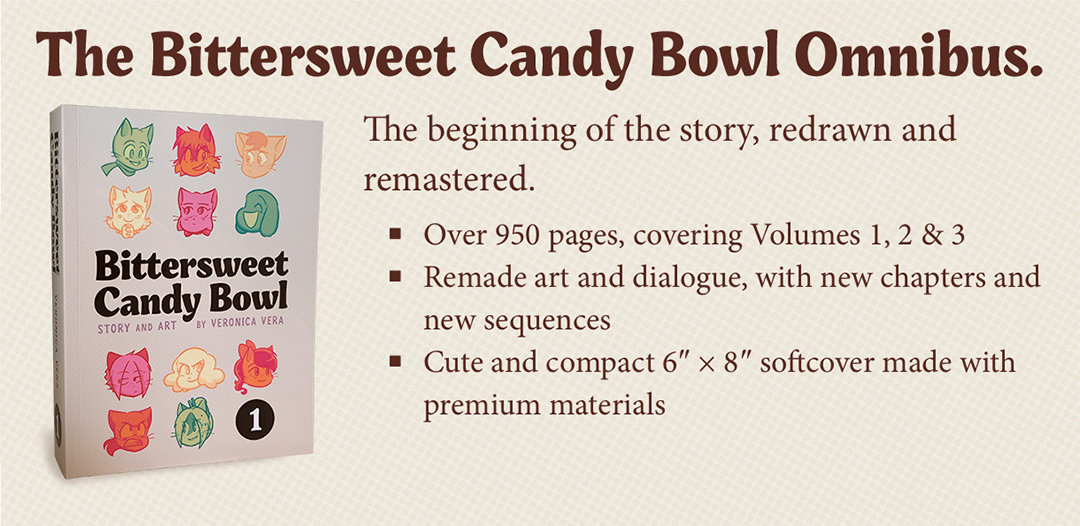 For $49 you can have the definitive story on your bookshelf — the one you can refer to, the one you can lend to a friend, the final and complete edition of the BCB's first six years. It's shipping today!
For the next two weeks only, you can purchase the Limited Edition of the Omnibus! This version was sold in limited quantities to Kickstarter backers, but is on sale on the BCB Store only for the launch period. Get a real, hand-drawn memento of Volume One, a signed bookplate, and bonus stickers that came out beautifully!

It's $75 for the Limited Edition. This offer will only last until December 10, so be quick!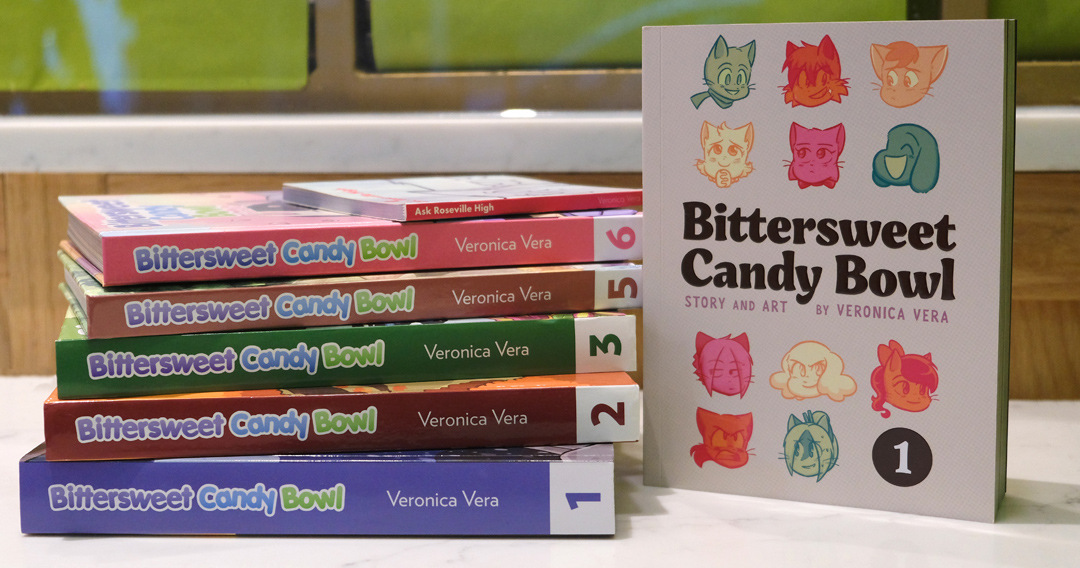 Finally, for those who'd love to keep and compare the original volumes that were remade for the Omnibus, new Classic and Complete book bundles are on sale at a massive discount!
As a BLACK FRIDAY / LAUNCH SPECIAL, we're upgrading all Omnibuses purchased as part of a book bundle to a Limited Edition, too! Two weeks only — December 10 and it's over!
We're so, so proud of this new book. It's beautifully designed and feels great in the hand, but most importantly, it's the best place to read the remastered, remade, rewritten, redrawn archive. We're thrilled that we can finally share it with you in full — and in such a lovely book!
Make it a part of your holiday shopping — for a friend, for a partner, or for yourself!
— Oliver