"Fair Game."
Chapter 104, page 3. Posted 9/21/18.
Welcome to Bittersweet Candy Bowl, a comic about love, cats and high school drama.
New to Roseville High? We made a special page just for you!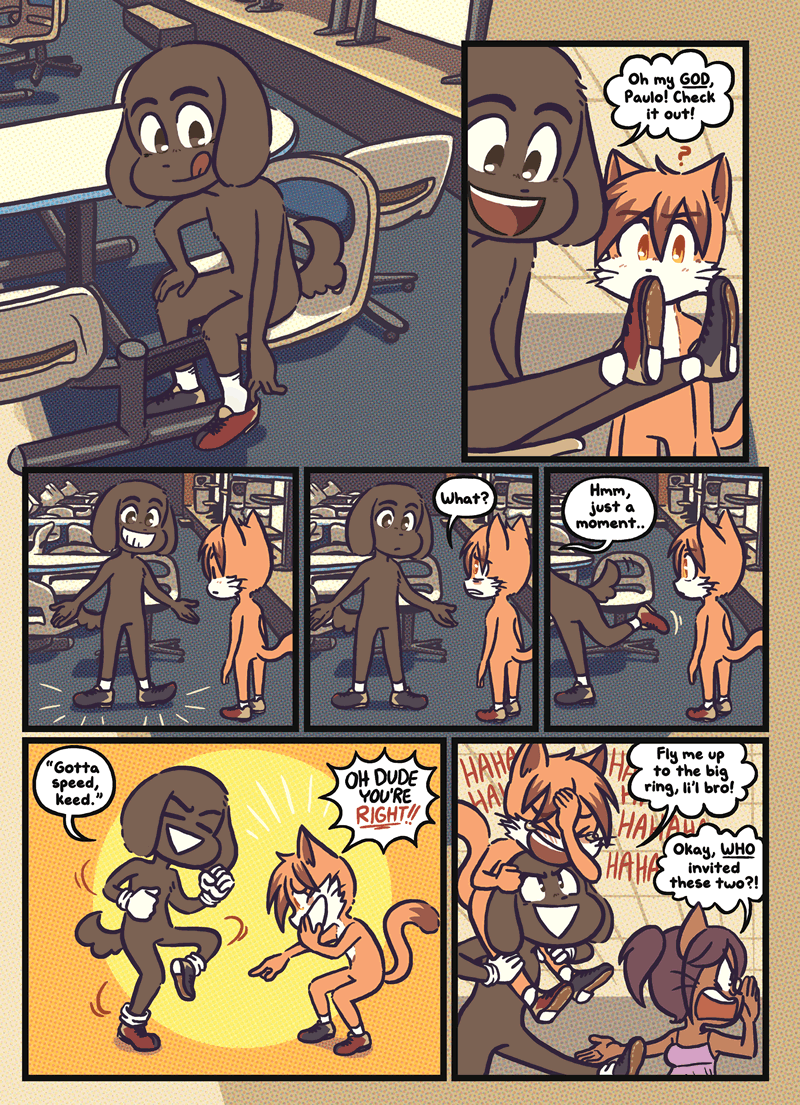 Support the comic!
Molly writes a BCI comic, and we head to San Antonio!
July 10, 2018
The latest member-only comic
There's a new member-only comic where it's all up to Molly: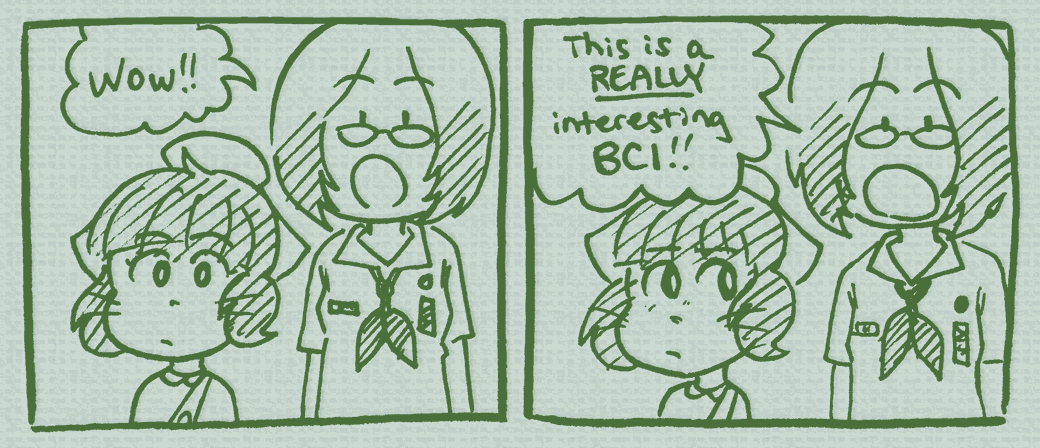 In "Out of Ideas", Molly tries her best to figure out what the hell is being asked of her, but everyone lets her down! Well, nearly everyone. Add this to seasons one and two of "Ships Ahoy", and you sure have a lot to read with a $45 BCI membership! Support Molly! Read her comic! NEARLY 500 pages of exclusive side stories!
San Japan!
Our next convention appearance is at San Japan, which takes place from August 31 to September 2 (Labor Day weekend!) This is our first time in Texas, so please give us a warm welcome! We are looking forward to meeting all kinds of readers we've never met before.
Tickets are pretty cheap and it might be the only time we visit Texas for a long while, so don't miss out!
— Veronica and Oliver