"Witch Hunt."
Chapter 105, page 12. Posted 3/25/19.
Welcome to Bittersweet Candy Bowl, a comic about love, cats and high school drama.
New to Roseville High? We made a special page just for you!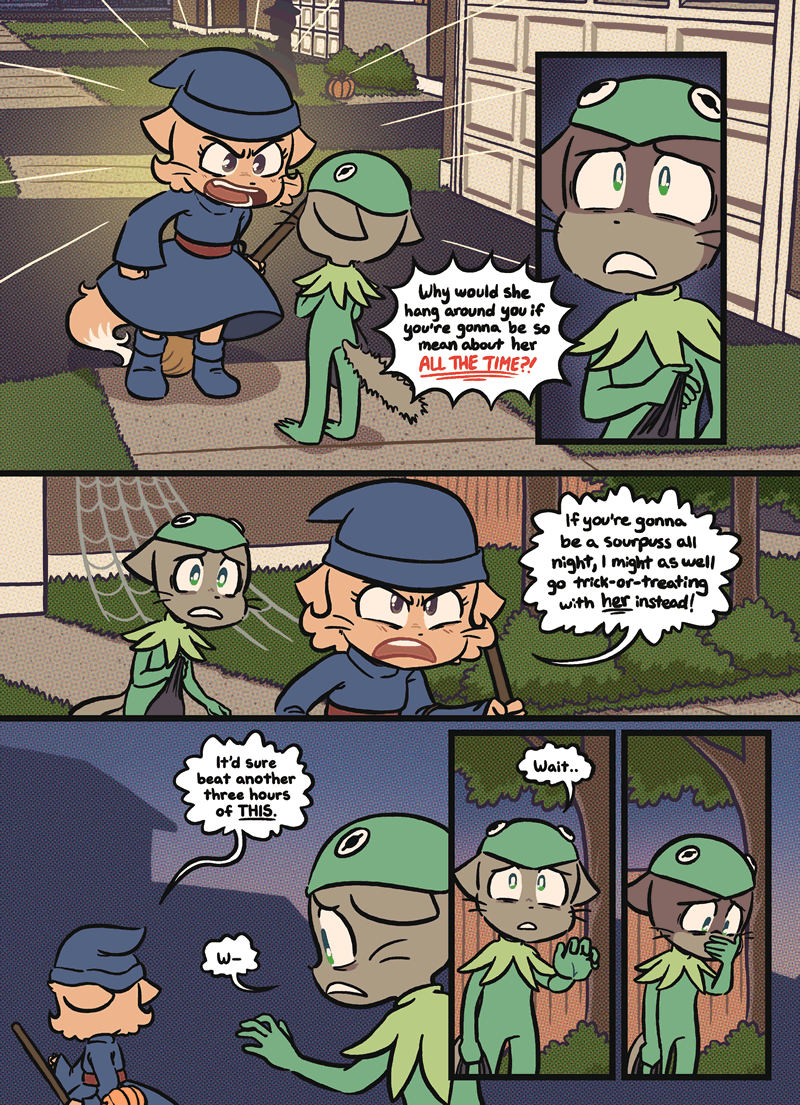 Featured
Support the comic!
Daisy gets her photo taken, and Hourly Comic Day 2019!
February 4, 2018
All that hair makes a bad hair day a very bad day indeed. It's Photo Day at Roseville High, and Daisy woke up a mess!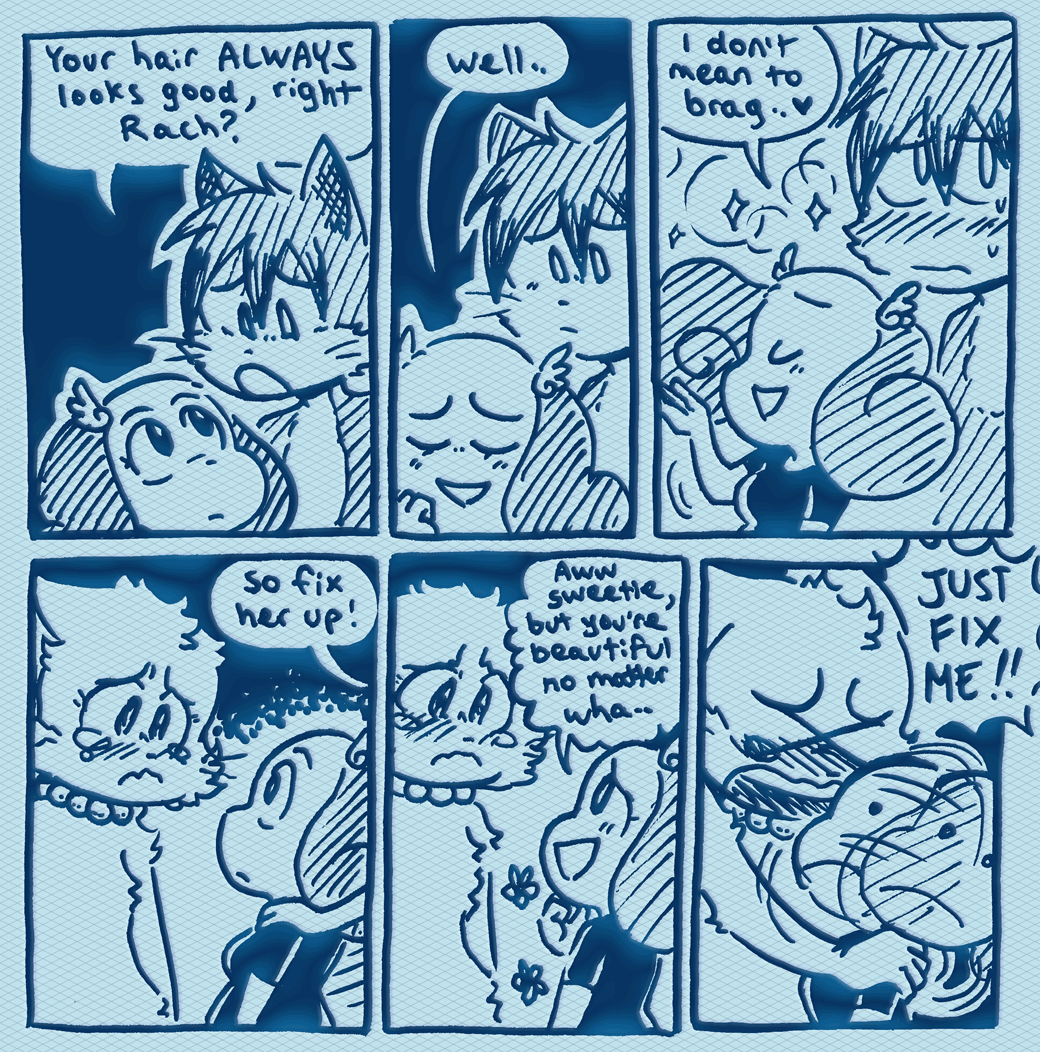 Within Photo Day, the latest 9-page addition to the Bittersweet Club International members' library, you'll see how Rachel helps her good friend get her problems straightened out.
Photo Day is the 40th comic we're posting for our beloved Club members, who get to enjoy over four hundred other pages of stuff made just for them! Plus, of course:
Member-only gifts in the mail.
A plastic membership card.
Special sparkly name for their Candybooru account.
A nicer website with all the ads removed.
Don't miss out on all these lovely things! Don't miss out on the newest comic! Join for $45 and become a BCI member today!
And… beyond the world of BCB, Hourly Comics Day just passed! Would you like to learn what February 1, 2019 was really like?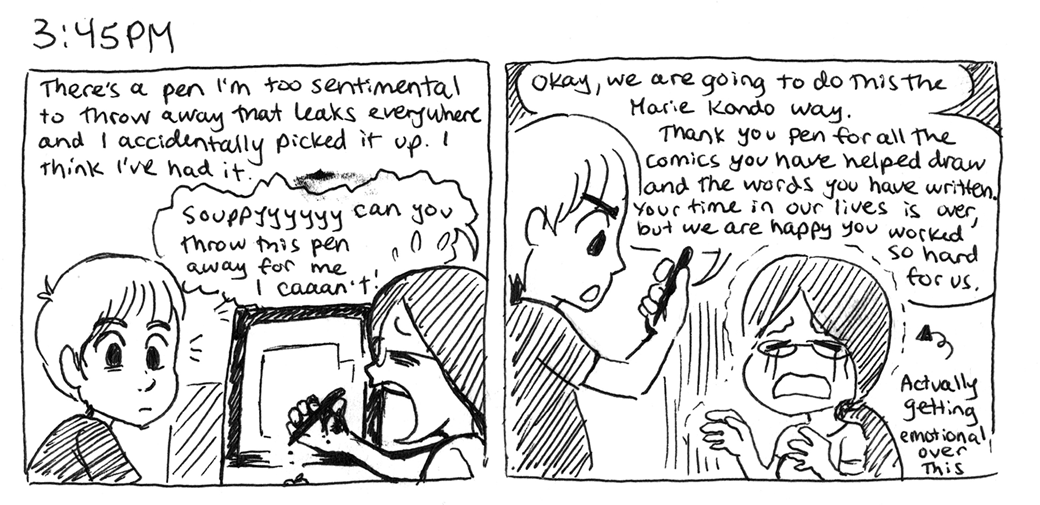 Every hourly comic is available in this Twitter moment! So go read them!
Last, but not least, for our Kickstarter backers, we posted an update! The bottom line is that Volume Six is coming this month, and we expect to get most of them delivered in March. After that, we'll debut it in the store! Updates… forthcoming!
— Veronica and Oliver