"Model Girlfriend."
Chapter 94, page 10. Posted 7/25/16.
Welcome to Bittersweet Candy Bowl, a comic about love, cats and high school drama.
New to Roseville High? We made a special page just for you!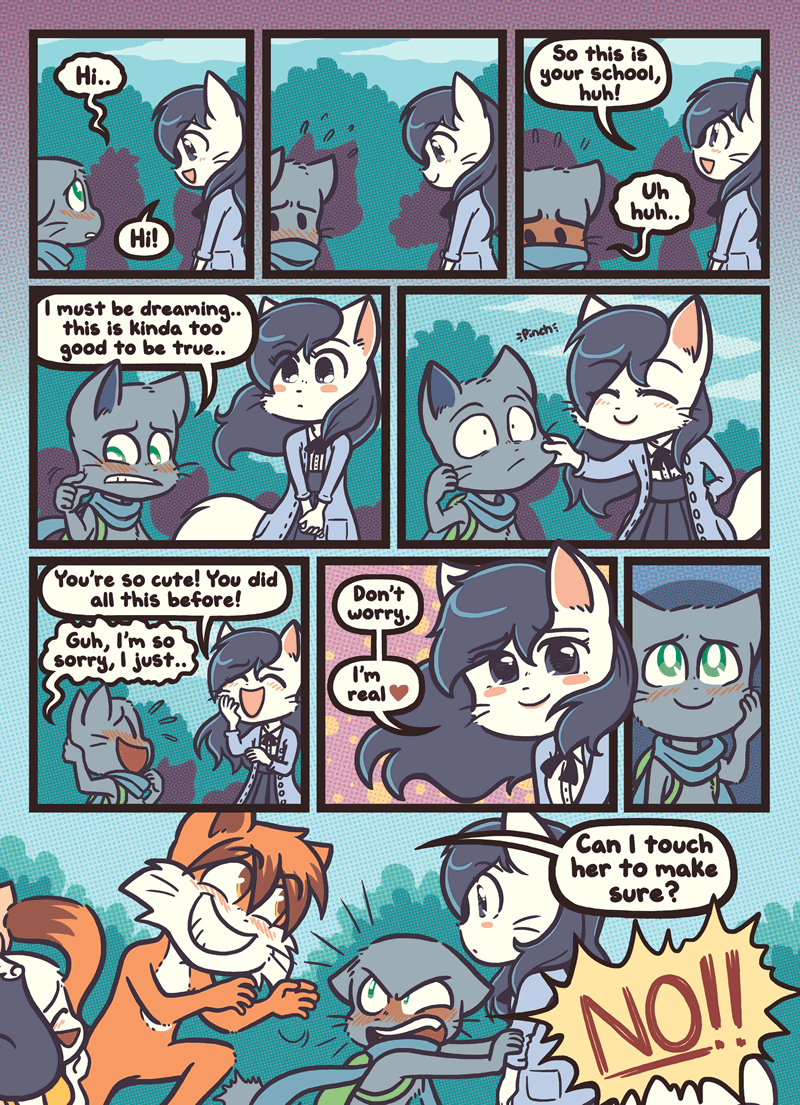 Support the comic!
Anime Expo, ConnectiCon, the June draw stream and Volume Four updates!
We have an eventful few weeks coming up, and we wanna tell you about them!

First up: it's Anime Expo! Taking place over the July 4th weekend in Los Angeles, this is a huge convention appearance for us and we really hope you West Coasters can come! We're at table B-8 in the artists alley. We'll be bringing new stuff, don't you worry!
After that, starting July 8, we're once again guests at ConnectiCon! This is our longest-attended con and our only East Coast con of the year! So grab a cheap bus ticket to Hartford, CT and come see us in the online media guest section!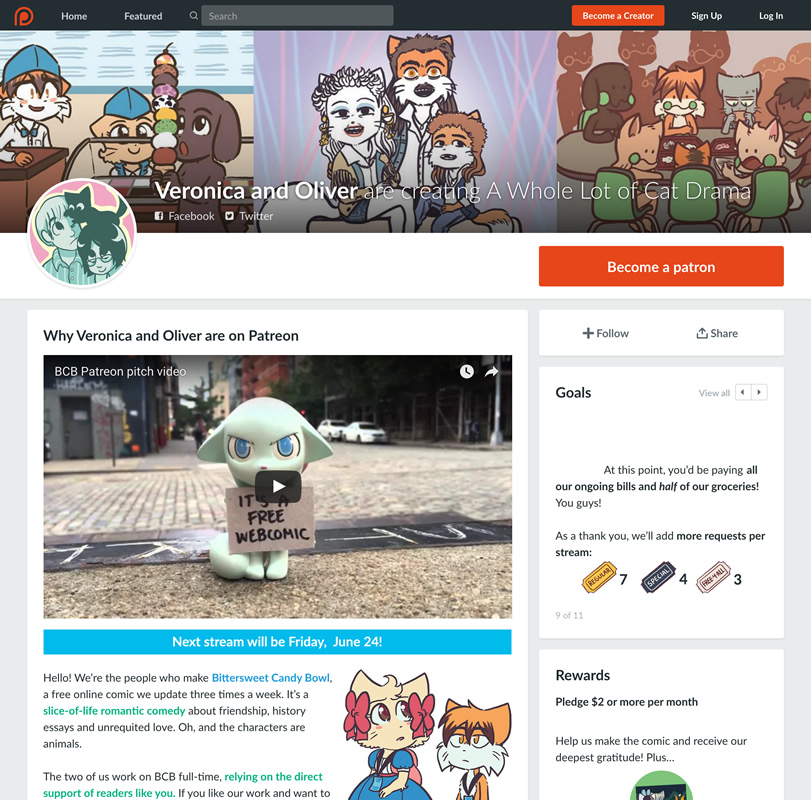 And for those of you who prefer the Internet, our Patreon-supported June draw stream is this weekend, Friday the 24th! As always, it is free for everyone to watch! Come visit the site at our regular update time of 1 PM to watch and chat. We'll spend the entire weekend doing drawing requests for Patreon supporters as well as random, lucky viewers!
Finally! We posted an update to our Volume Four and plush Kickstarter, explaining that we should be receiving everything late July and shipping it out in August. So hang tight!
Thanks as always for your support! We really hope to see you guys at the stream, AX or ConnectiCon!
— Oliver