"Date Night."
Chapter 118, page 10 of 24. Posted 3/27/23.
Welcome to Bittersweet Candy Bowl, a comic about love, cats and high school drama.
New to Roseville High? We made a special page just for you!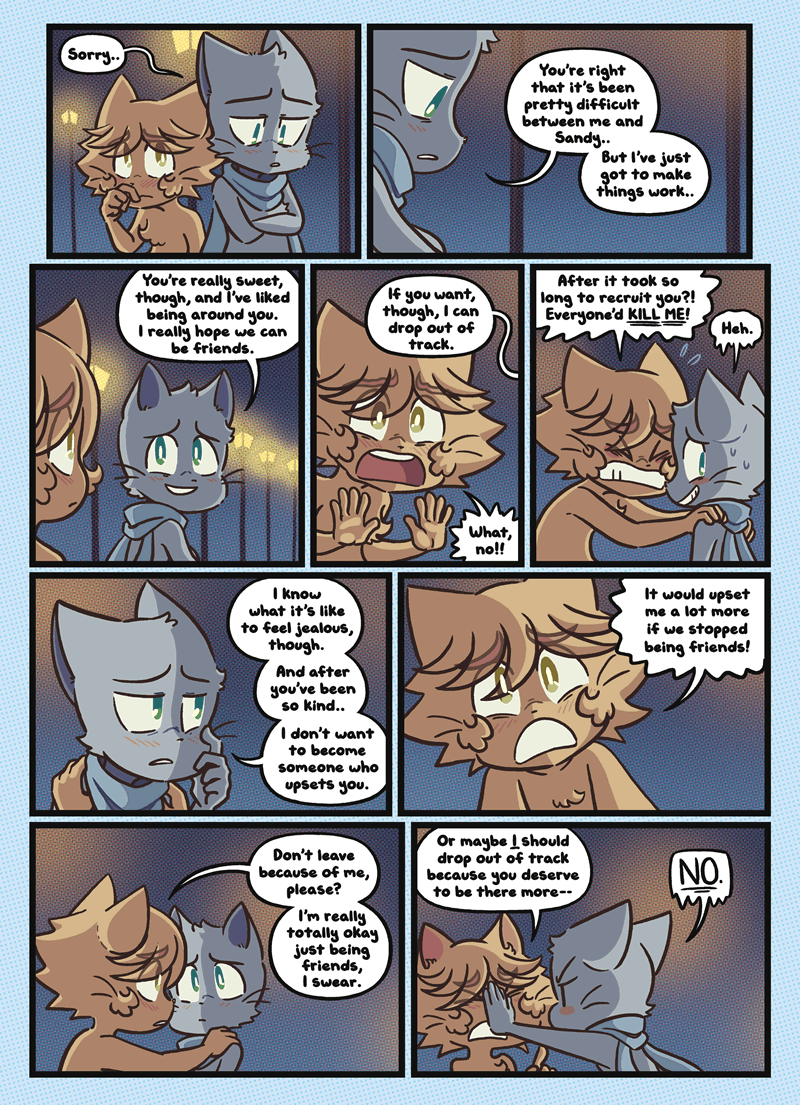 One update a week… for a little while!
January 25, 2023
Bittersweet Candy Bowl will update only on Mondays (at 1 PM EST) for the time being, instead of three days a week. Just for a chapter or two.
Why? We're a little overwhelmed and need to take a breather. We have plans — and new things to show you — later in 2023, but we don't want to do everything in a rush. We don't want to post another BCI alternate reality chapter as "filler" for the site, especially when this one feels so perfectly suited to one-day-a-week. So we're going with one day a week, to allow us to be thoughtful about those things instead of rushing chapters out.
We hope long-time readers are understanding. We do try hard to keep up with our update schedule, but if the comic is going to suffer for it, we'll come up with a temporary solution. This time, the solution is giving up on three days a week, for a short while.
For our patrons, we do appreciate you guys a ton, and hope you can stick it out with us. For our Club members, we will be sharing a new member-exclusive comic with you really soon!
Thanks, everyone, for sticking through it with us!
— Oliver