"Witch Hunt."
Chapter 105, page 15. Posted 4/15/19.
Welcome to Bittersweet Candy Bowl, a comic about love, cats and high school drama.
New to Roseville High? We made a special page just for you!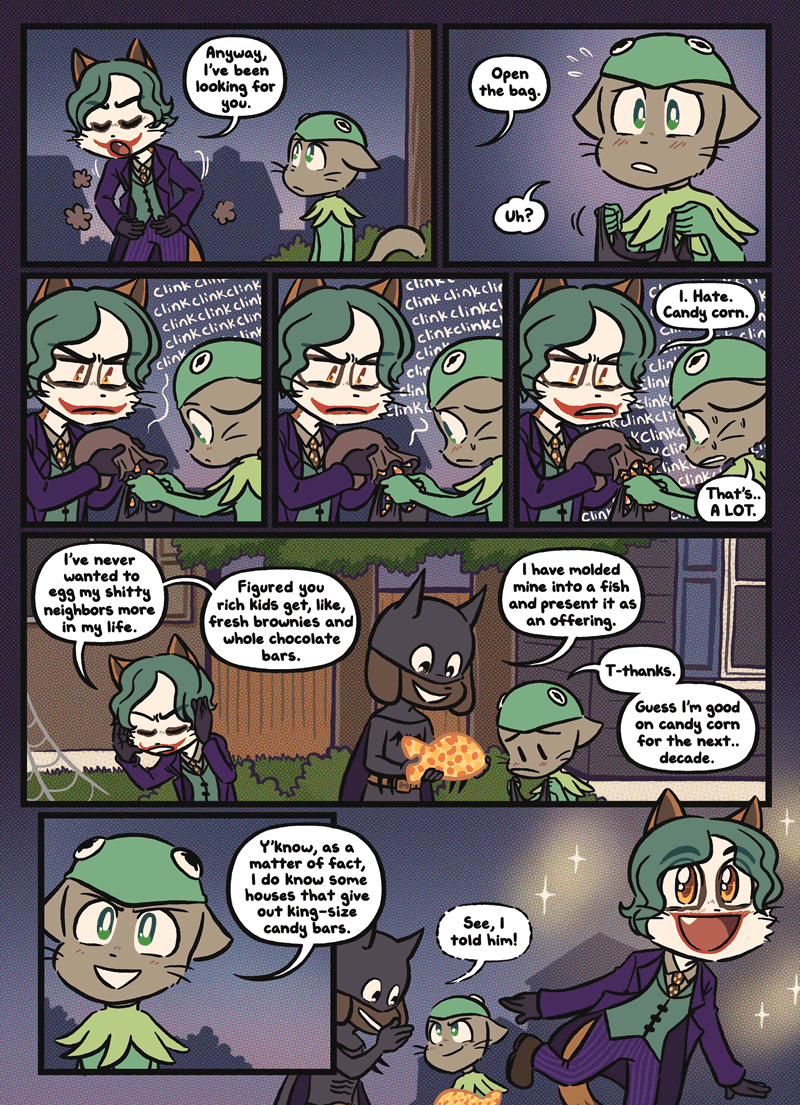 New pages Mondays, extra updates on Fridays! (All April long.)
Friday, 5th

Friday, 12th

Friday, 19th

STREAM TIME (and eBooks!)

Friday, 26th

Forgotten relics. Maybe.
Friday, April 4: We've updated over 230 pages of the BCB archive with art and writing polish!
Friday, April 12: Golden Hour has finally had 25 pages (25!!) of sketchy BCI-style pages updated to the full BCB style. Go read it!
Friday, April 18: WEEKEND STREAM!! Come chat with us at Picarto! And for a bonus: the Volume Six eBook is finally on sale!
Volume Six is here!
April 1, 2019
After a successful Kickstarter, it's finally in stock and on sale in the BCB Store: Volume Six, the first all-digital BCB book we've ever put together! Here are some pics from people who got theirs already:

It's bright, it's vivid and it's full of unforgettable moments, like Daisy's day at the comic con, Sandy's exasperated scream from the bottom of the hill, and, on course, Mike bumping into the one schoolgirl he really didn't expect to see!
It's a 312-page hardcover full of unique art and fun surprises, like the fully redrawn beach vacation chapter, polished art and dialogue, and a book-exclusive chapter where Lucy and her mom have a heart-to-heart: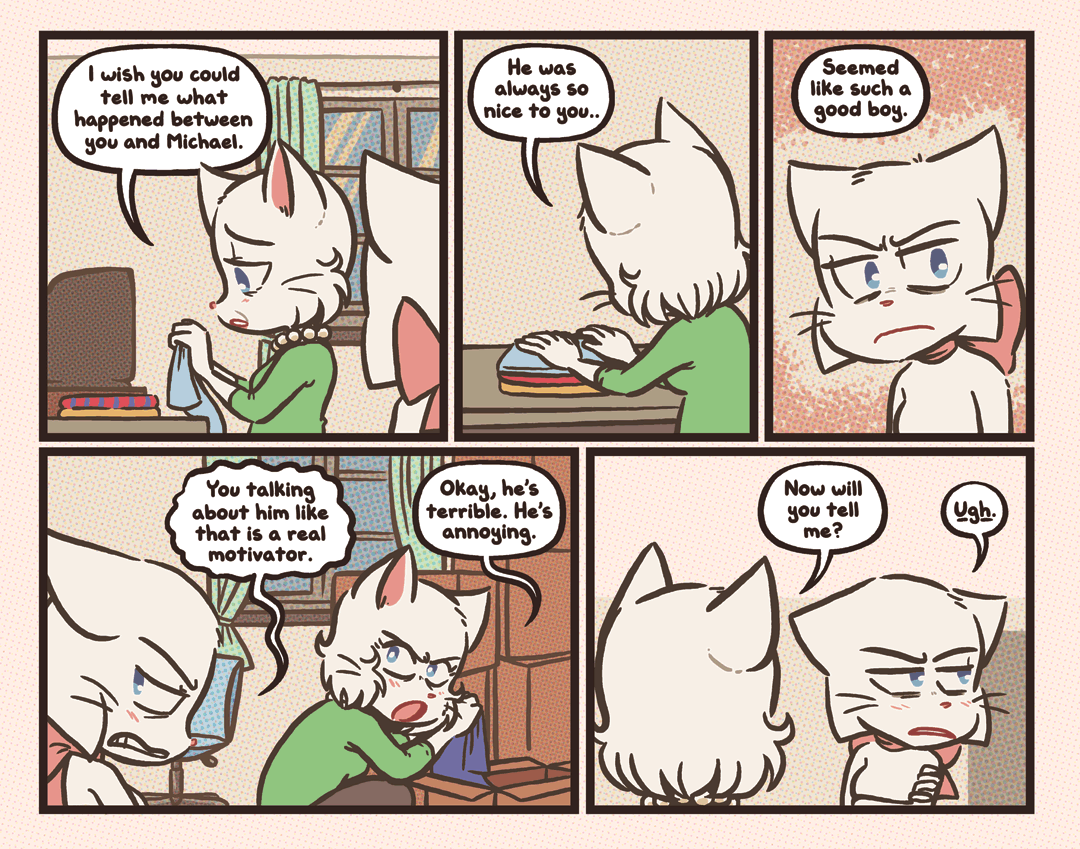 And if you want the complete set, order a 13-pound box of BCB for $149! Over 2,000 pages to tide you over, filled with exclusive comics like the above!
— Veronica and Oliver
Support the comic!