"Unspoken Rule."
Chapter 96, page 11. Posted 3/27/17.
Welcome to Bittersweet Candy Bowl, a comic about love, cats and high school drama.
New to Roseville High? We made a special page just for you!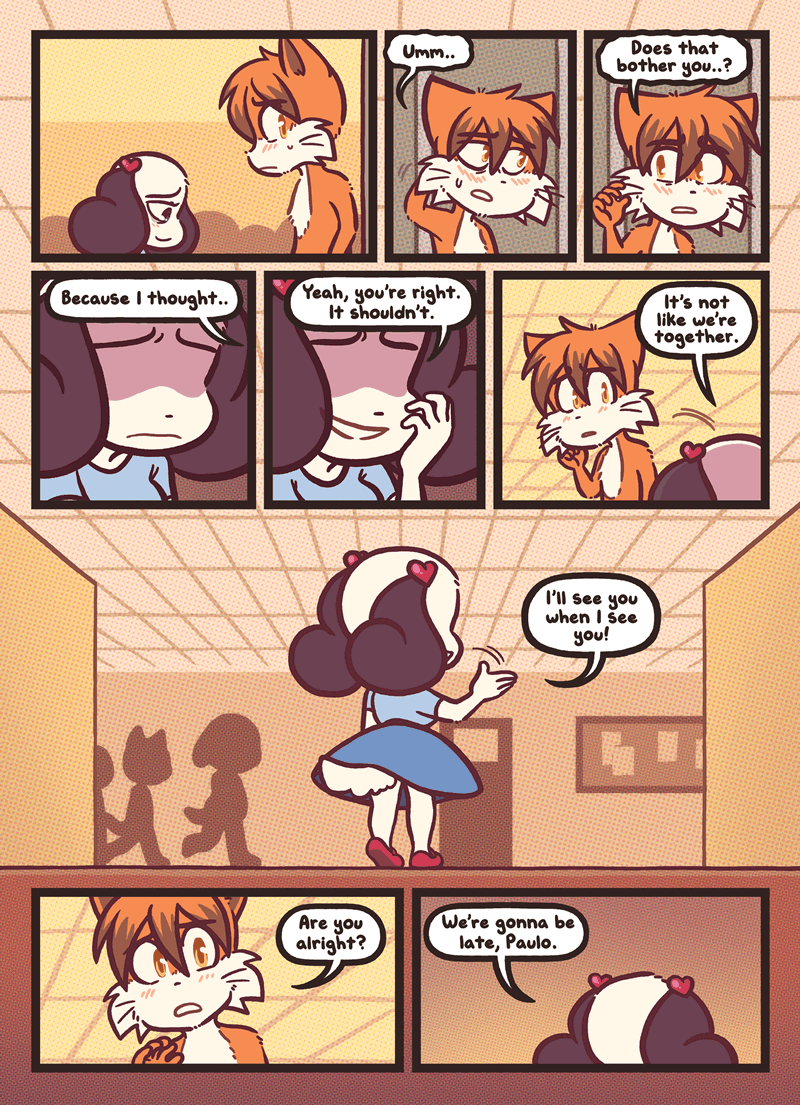 Support the comic!
Announcing the Volume Five Kickstarter!
New year, new book! Bittersweet Candy Bowl: Volume Five (and lots of extras!) is now on Kickstarter. And we've got great things for everyone — whether you have our earlier volumes or not, check out what's on offer! (And our goofy campaign video, naturally!!)
Volume Five is all about what the gang does once Lucy's out of the picture: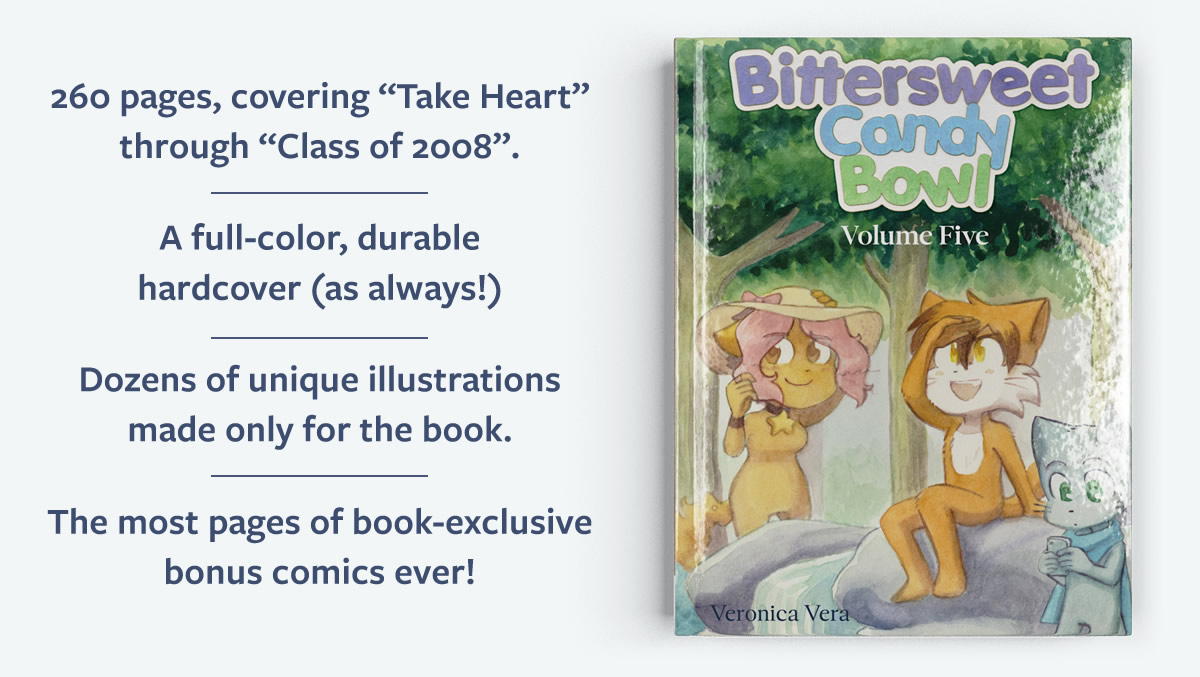 We spent much of January making all those bonus comic pages, so don't miss 'em!
But because we know we're getting up there in the volume numbers, we're also offering a new reward perk: "Complete Your Collection".
For a little extra, we're letting you pick any of the BCB books you're missing, so your collection can be gorgeous and complete!
The "Complete Your Collection" rewards start at $69, for up to 1,400 pages, filled with years of bonus stuff you've never read. It's a crazy price point, but we want everybody to help us make this book happen!
PLUS! PLUS! We've got extras: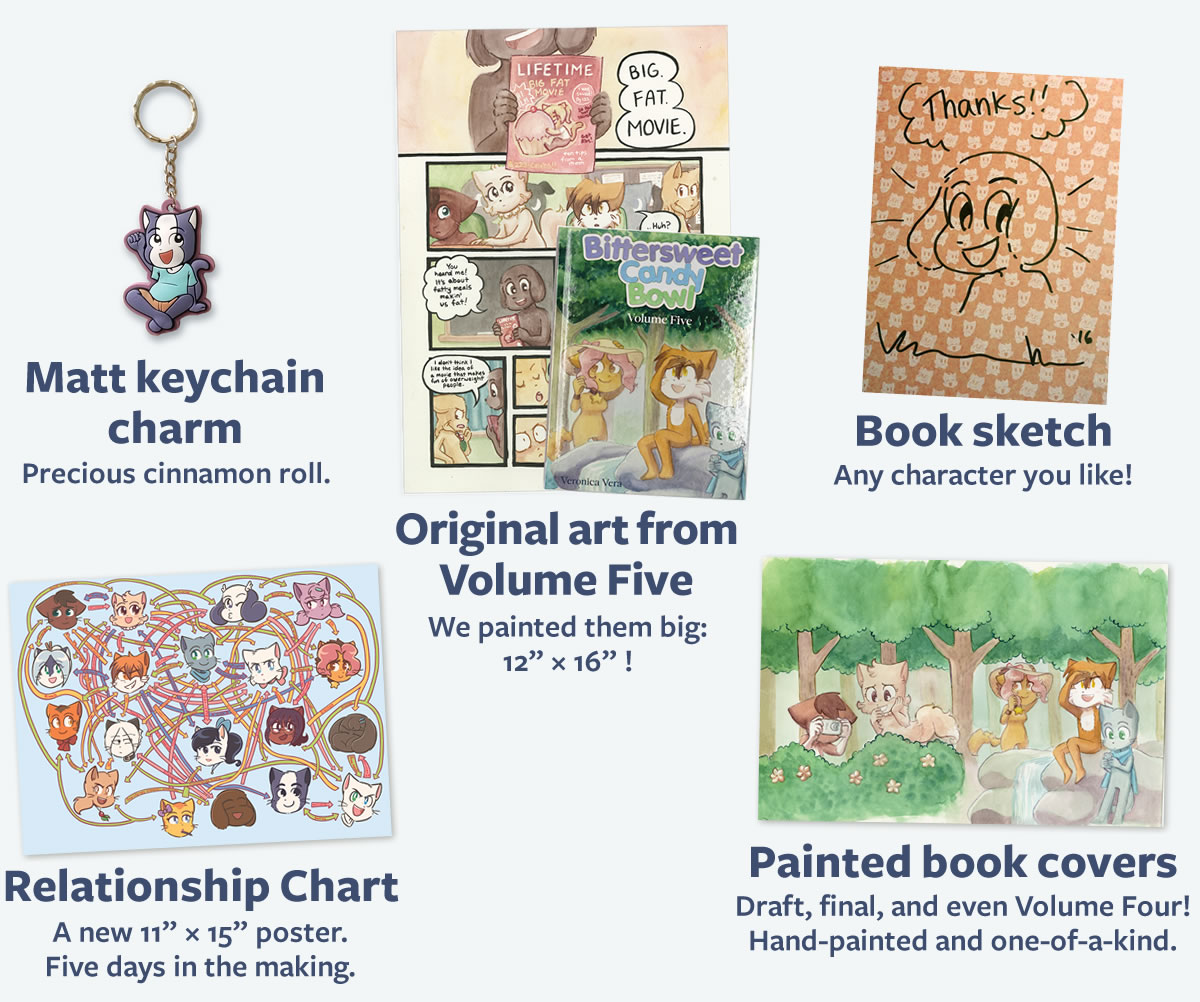 Lots of nice things! So please, chip in and help us continue to make the printed collection of BCB books happen! Our campaign runs for 28 days, and we'll be posting lots of good stuff in the backer updates.
Stretchgoals
UPDATE, FEB 20: The campaign has been a rousing success, so we've had to scramble to come up with stretchgoals way earlier than we intended! There's a big one, and lots of little ones: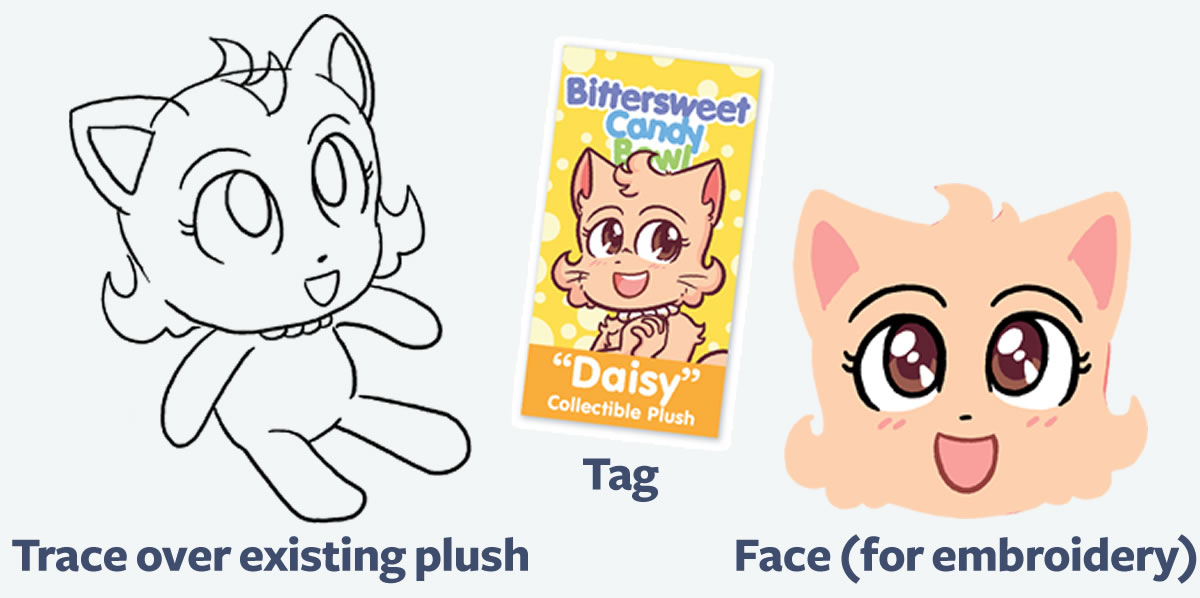 We're making a Daisy plush! Available as an add-on to every pledge, this design will match the existing trio and and complete the set of main characters we always hoped to put together but couldn't back in 2015!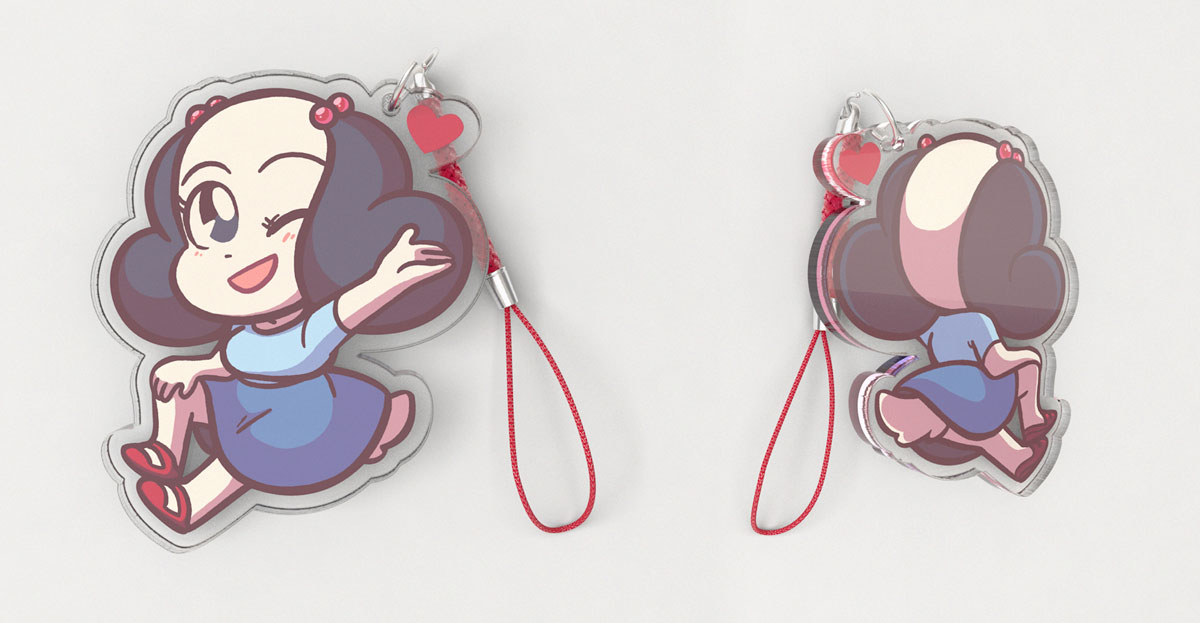 We're making very special acrylic charms, double-layered and color-coordinated with the strap! Also available as an add-on to pledges, we have ten designs structured as stretchgoals. We hope to show the rest of the gang as we progress! Help us get there by adding one to your pledge — they're all super cute and made with the nicest specifications we could get!
Come pledge to the Kickstarter and be a part of it!
February's draw stream
The next weekend-long draw stream starts Friday, February 24, so don't forget! Supporters of our Patreon campaign fund these streams, so if you want to get yourself a shot at a drawing, go check that out!
We'll have a very special prize to give away. We hope you like Augustus.
Finally: we'll have a table at Anime Boston at the end of March, so here's a quick heads up!
That's all for now! Thanks for all your support!
— Veronica and Oliver