"Eternal Flame."
Chapter 110, page 42 of 68. Posted 5/17/21.
Welcome to Bittersweet Candy Bowl, a comic about love, cats and high school drama.
New to Roseville High? We made a special page just for you!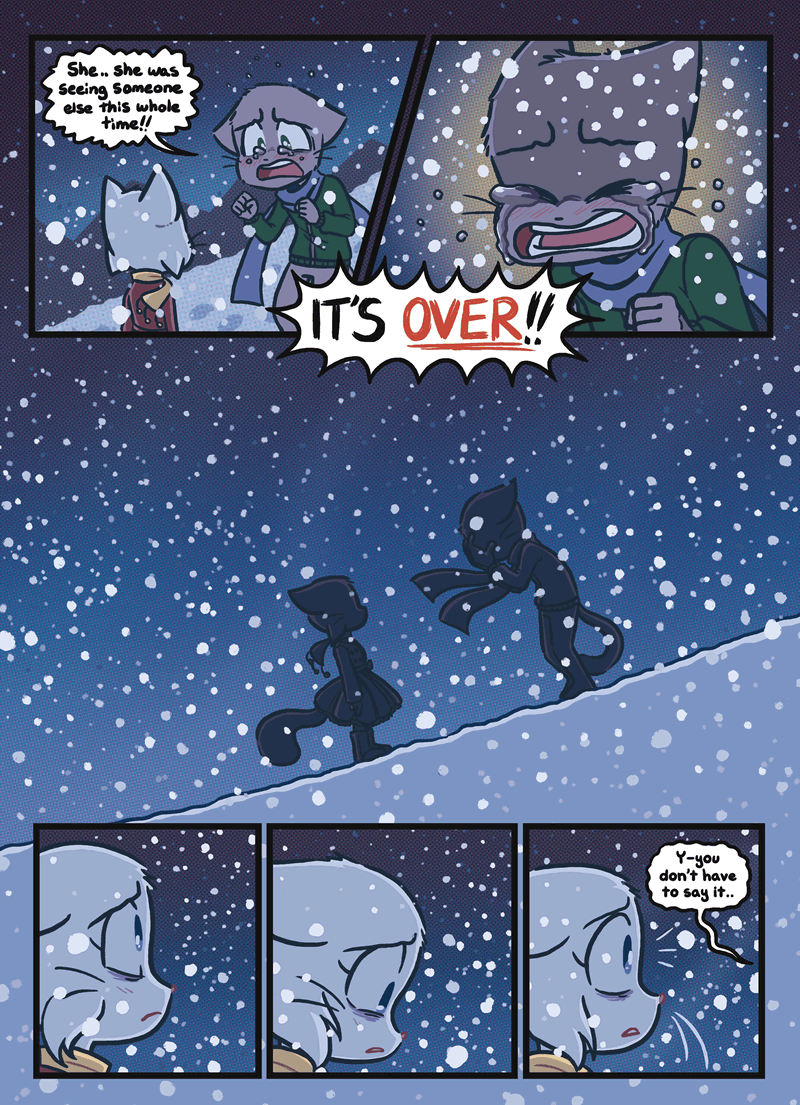 A Patreon special offer: read the next page early AND suggest a sketch!
May 3, 2021
As we reach a high-tension moment of "Eternal Flame", we're excited to offer something a little special to new patrons! Join us on Patreon and:
Read the next page early
Participate in all the discourse on Patreon and Discord
Submit ideas for an episode closing sketch!
A couple of weeks ago, we took suggestions from our existing patrons for closing sketches that serve as a sweet or funny little coda to every episode of the remade Bittersweet Candy Bowl on Webtoon.

For this special offer, we're collecting suggestions from new patrons! If you have a favorite moment from a classic chapter and a great idea for a closing sketch, we'd like to thank you by collecting your idea and having Veronica draw it on stream!
We're collecting ideas (as many as you can supply!) for every chapter up until the end of the Summer Vacation arc. All the details are provided on Patreon after you sign up. On the June 11–12 draw stream, we'll pick out new patron suggestions for each episode, Veronica will draw the idea, and we'll give a shoutout to the kind patron who provided the idea at the bottom of the Webtoon episode, once it's out!
There's even a new discount!
Today we're also announcing a new, permanent annual discount for all Patreon tiers. If you join for a year upfront, you'll get 10% off!
New stuff for Valedictorians!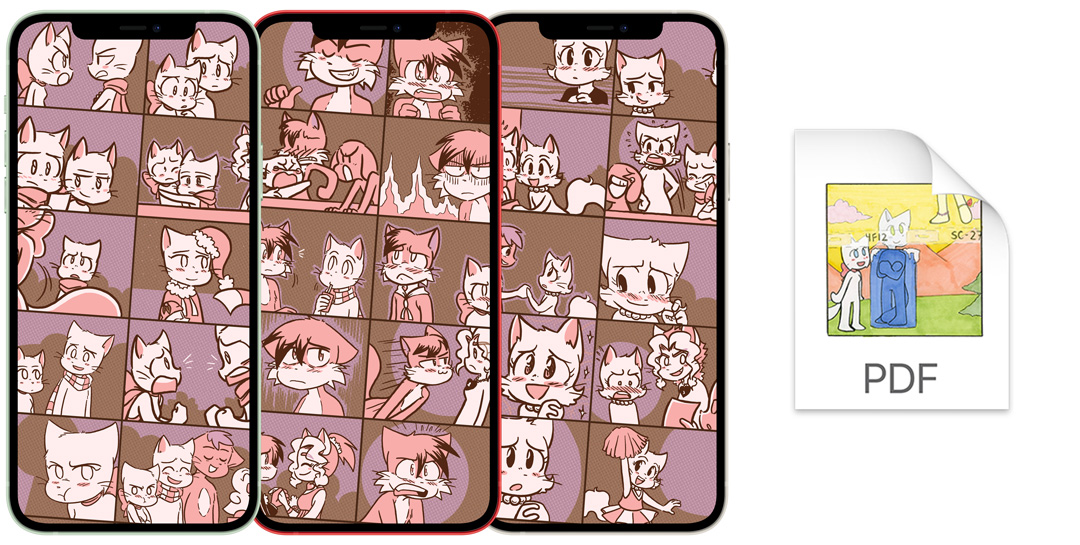 While the $5 tier is our most popular Patreon option, we're adding more to the $10 a month "Valedictorian" level: new phone backgrounds based on the remade chapters, featuring sneak peeks of upcoming pages, as well as access to the "Scrapped Book" eBook, featuring our commentary on the chapters that didn't make the cut for the Bittersweet Candy Bowl Omnibus. This eBook will first debut to Kickstarter backers later this month, but be exclusively available to Valedictorian patrons once sent out to backers.
If you've been holding your breath every Monday, Wednesday and Friday at 1 PM — let us assure you, now's the time to become a patron if there ever was one! Eternal Flame is heating up, the Patreon and Discord communities are out of control, and we're working on hundreds of new pages to keep the fire going. We're so excited for you all to be a part of it!
You're all making the best comic — and Webtoon — and discourse community — BCB has ever been! The special offer runs for the next 60 days. Don't miss out!
— Oliver