"PDA."
Chapter 99, page 4. Posted 12/11/17.
Welcome to Bittersweet Candy Bowl, a comic about love, cats and high school drama.
New to Roseville High? We made a special page just for you!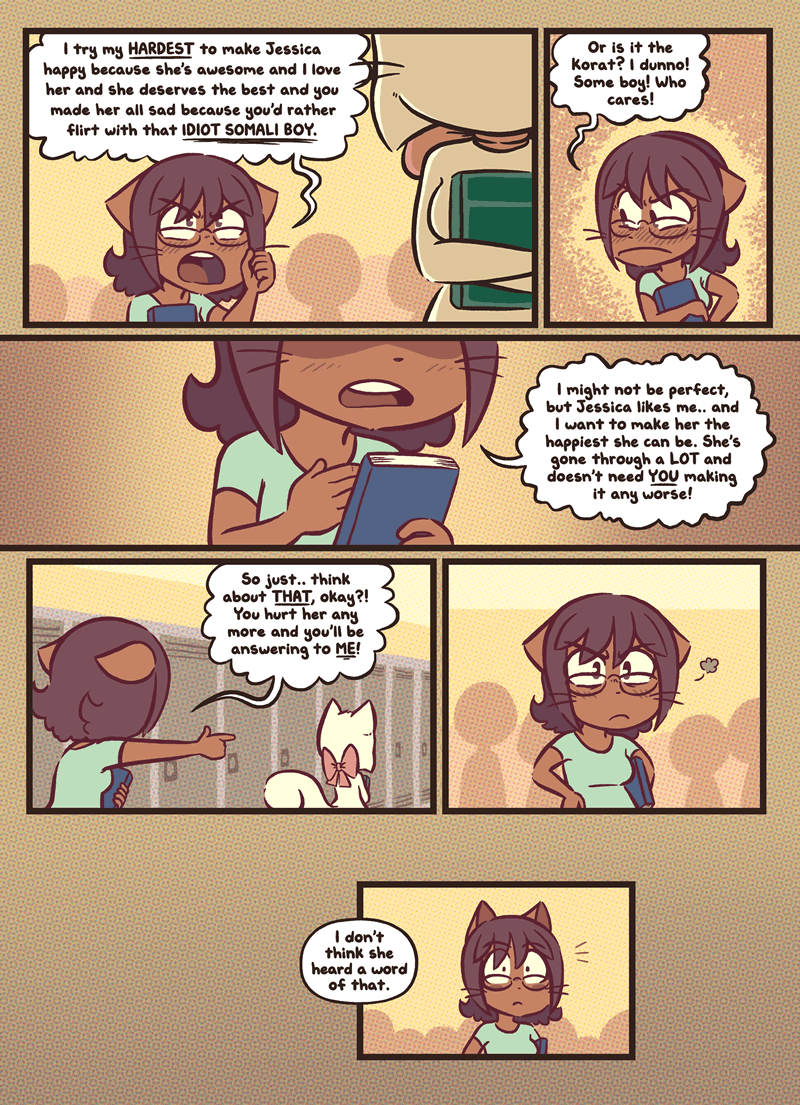 Volume One and friends, now on sale for the holidays!
November 28, 2017

That's right! Reprinted by popular demand, the original 592-page readable weapon that is Volume One is hot off the presses and on its way to you!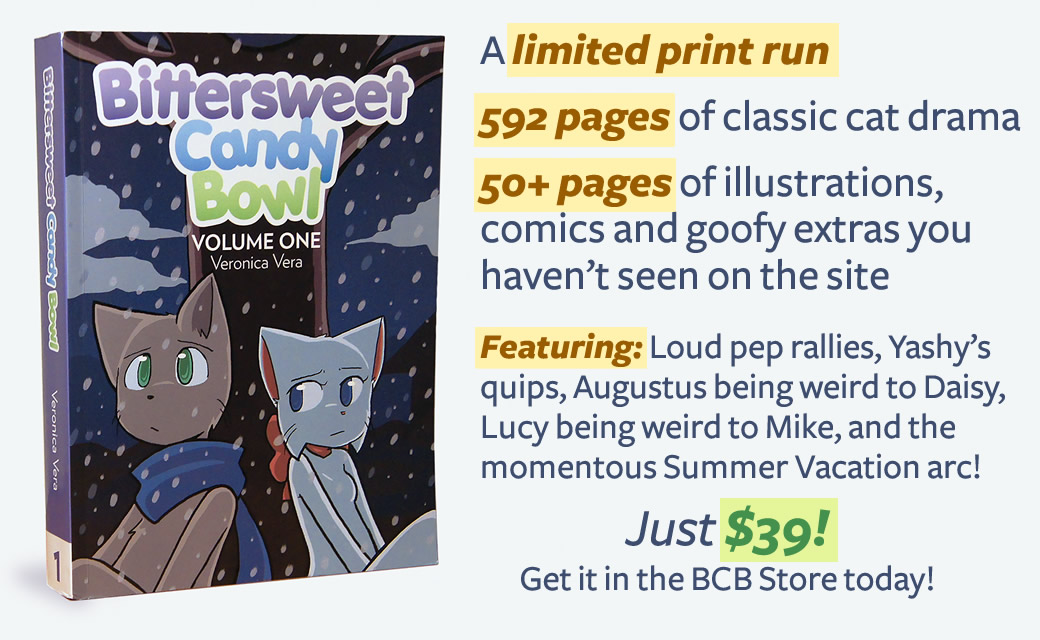 And, as a holiday treat:
Get over a thousand pages of heartwrenching drama (the confession! the rejection! December!) in the Classic Bundle, discounted to $45 for the remainder of the holiday season!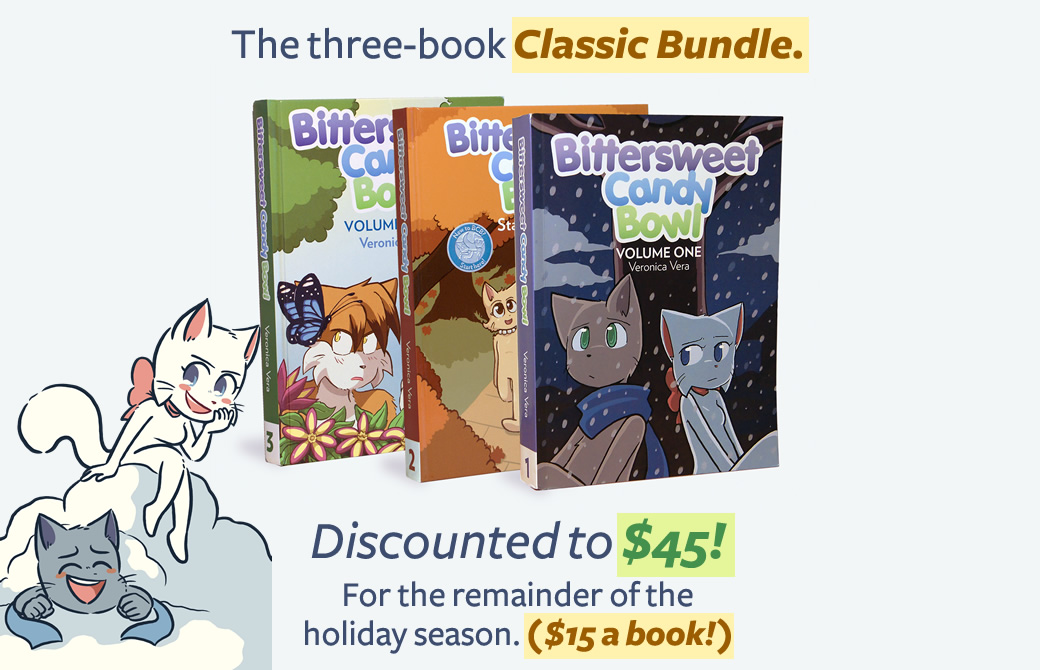 All available on the BCB Store (along with so many other cute things to gift to a loved one, or yourself!)
Finally! Two important dates to remember! Tuesday, December 5 is Veronica's birthday! Draw her some fanart, or send her something nice!
And… Friday, December 15 is the first day of our last drawing stream of the year! No big sales this time, just something fun before Christmas Day! Set aside some time to join us that weekend!
— Oliver
Support the comic!