"High Expectations."
Chapter 100, page 15. Posted 1/22/18.
Welcome to Bittersweet Candy Bowl, a comic about love, cats and high school drama.
New to Roseville High? We made a special page just for you!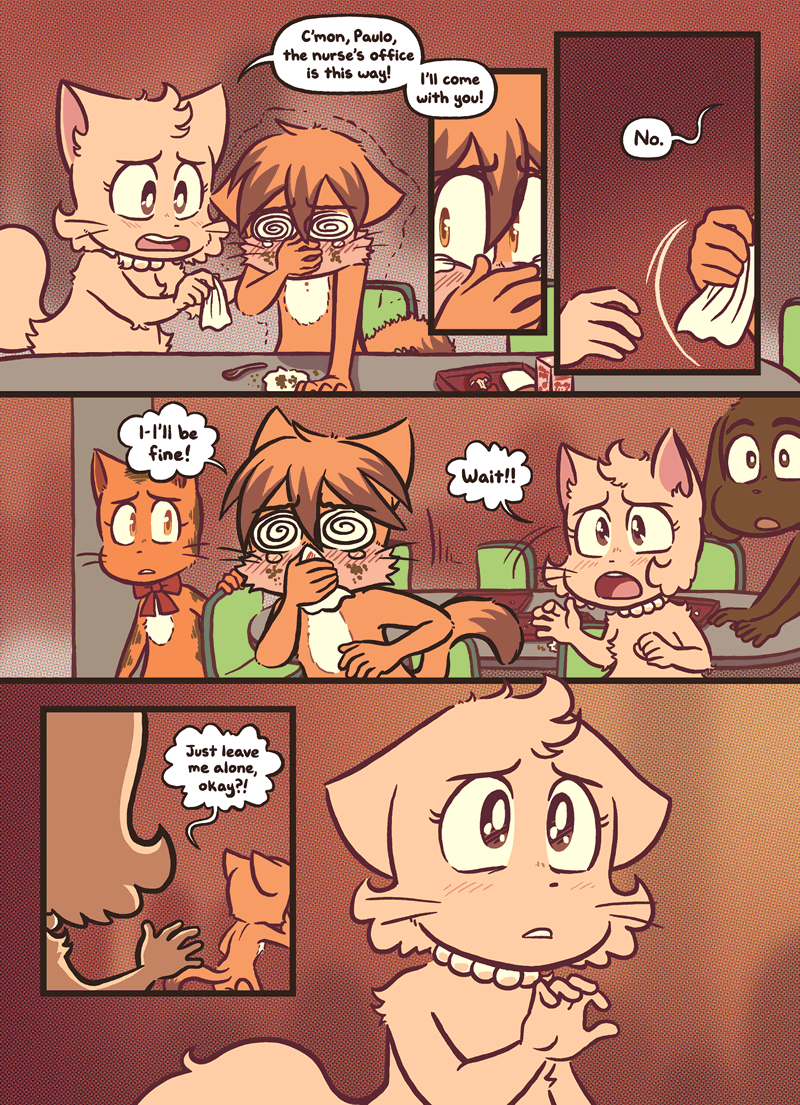 New Year, New Interview
January 3, 2018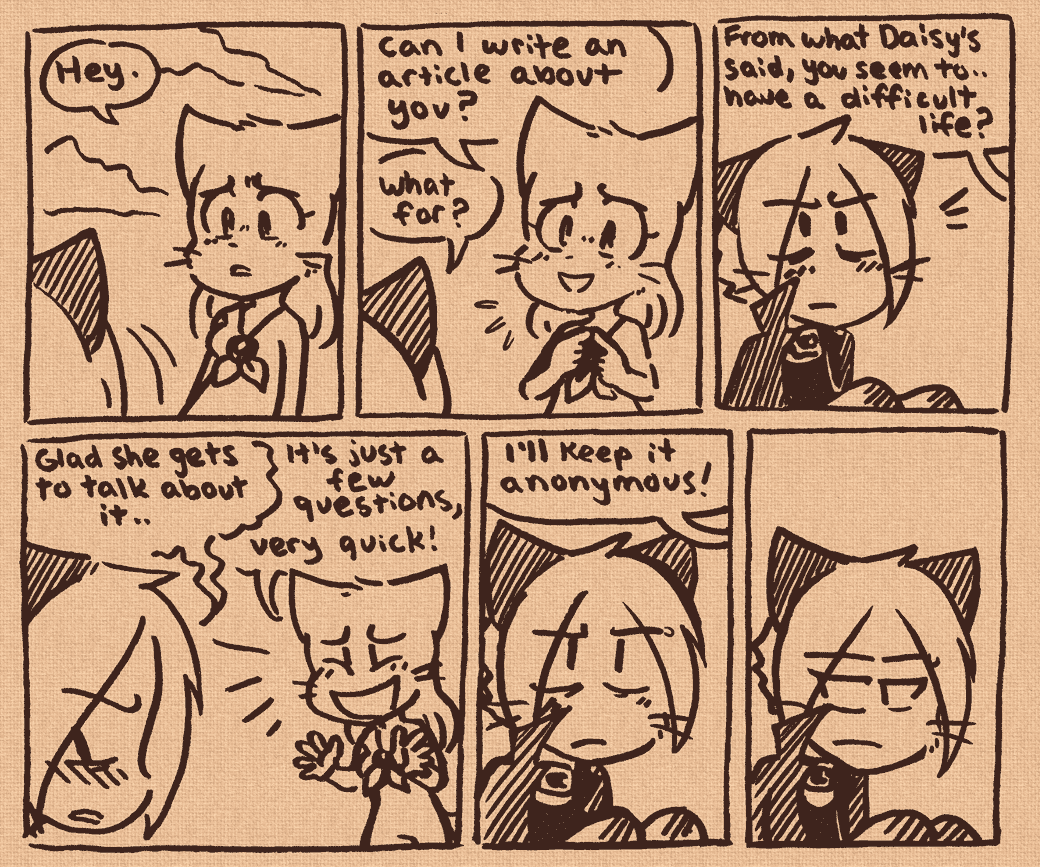 Do-gooder Sue just wants to expose all the inequality in the world to the harsh sunlight of.. student journalism!! In Sob Story, Augustus gets his chance for social justice. It's a new 13-page comic available to our Club members only!
Get an annual subscription to read it, along with Candied Bacon, Blood Lust, Play Date and all the other side stories we keep publishing!

We'd also like to make this little note that we are exhibiting at Sakura-Con (ikimasu) and Anime Expo! More to come in non-West-Coast parts of the country (we hope!) but for now it is worth considering the trip to Seattle as Sakura-Con begins surprisingly soon, on March 30! We hope to meet you there!
Oh, and one final thing: We've fully restocked our acrylic charms and have adjusted Lucy, Paulo and Augustus back to the normal price! So now may be a great time to get the cats you desire, along with that Volume One reprint (shipping soon!)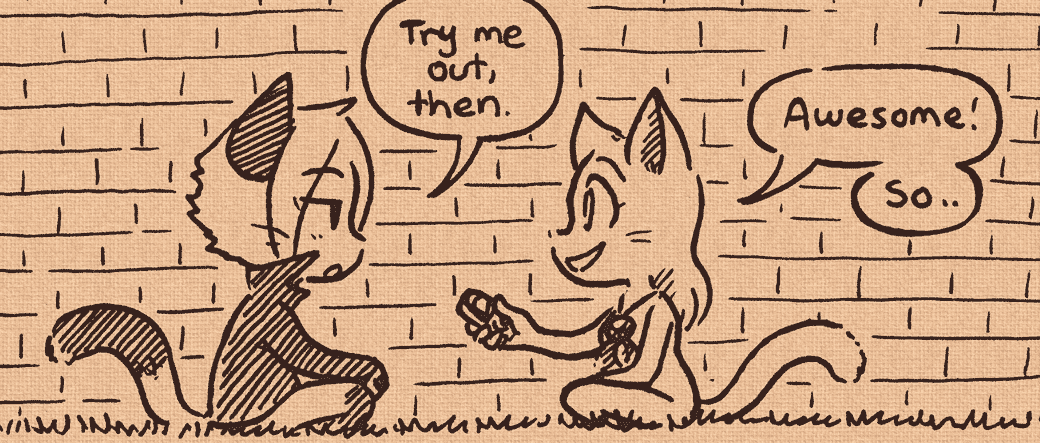 — Veronica and Oliver
Support the comic!