"Time Out."
Chapter 108, page 25 of 26. Posted 10/26/20.
Welcome to Bittersweet Candy Bowl, a comic about love, cats and high school drama.
New to Roseville High? We made a special page just for you!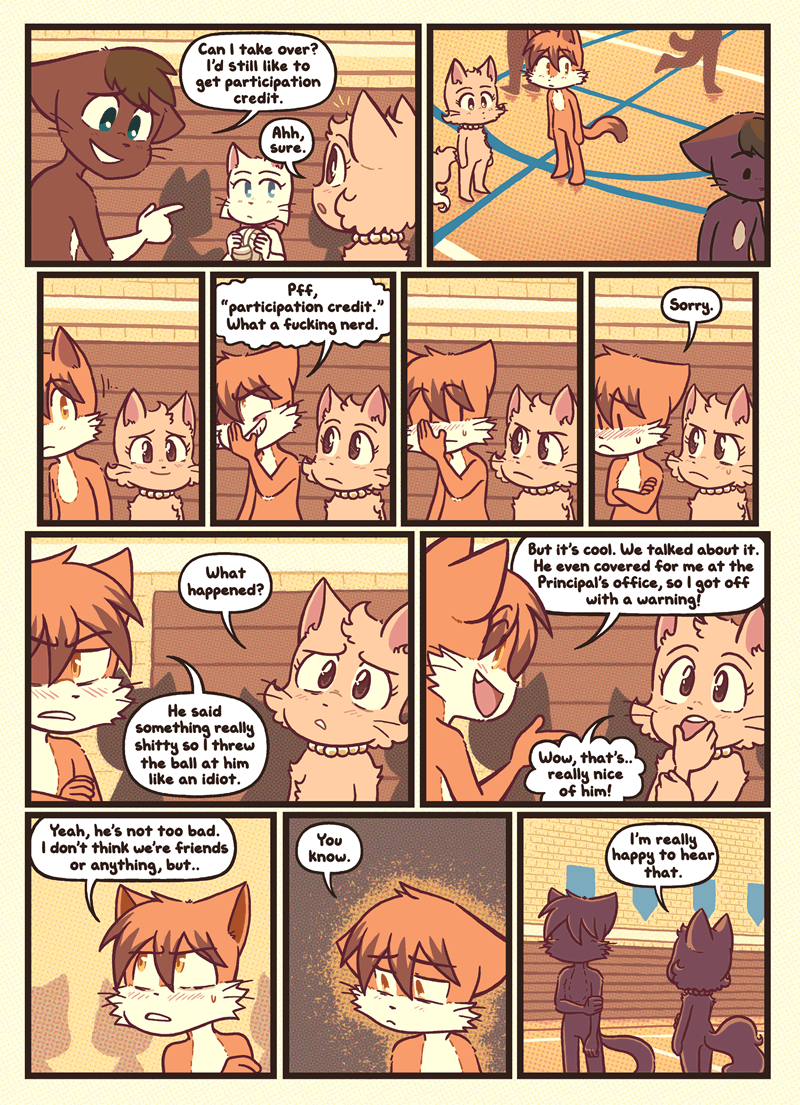 Read the next page today: Join the BCB Patreon!
Bittersweet Club International goes electronic with a new low price!
April 13, 2020
Attention quarantined masses! Today we announce our beloved Bittersweet Club International is going electronic! It's all about focusing on our most popular member benefit, the Members' Library, which now boasts 500+ pages of BCB comics you always wanted to read!
Club memberships are now $29. This is a new, permanent price decrease for everybody! And since there's no time like a pandemic to reconsider how many trips one takes to the post office, we're discontinuing physical gift mailouts for Club members, starting today. Simplifying the program down to the Members' Library and a few electronic benefits allow us to offer a much lower membership price and focus on the feature most people enjoy best. (Existing gift-receiving Club members have the opportunity to receive the full set — in fact, if you didn't get our email about it, let us know.)
Just head on over to the Bittersweet Club International page, make your selection and kick back with instant access to 44 chapters of side story comics from a link in your inbox. Actually.. let's make that 45!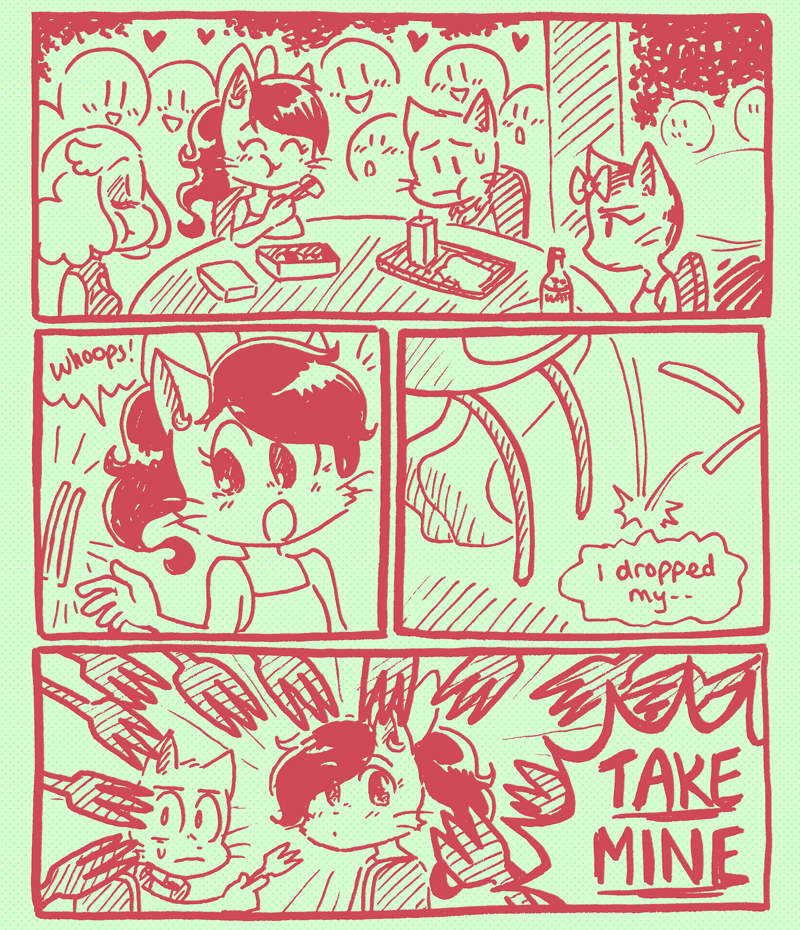 Elementary School Sweethearts is the story of what happened if Sandy never had to move away from Roseville as a child. Mike, Paulo, Daisy and Lucy each experience life a little bit differently with Sandy around, as you'd imagine! It's now in the library for all members.
Join the Club today for our lowest-ever price of $29 and come read it! As always, look forward to regular additions to the library throughout the year.

All the best from us as we collectively tough it out! Keep your particles to yourself, take care of friends and family, and stay indoors! We sincerely hope our comic can make it all a little bit easier.
— Veronica and Oliver