"Witch Hunt."
Chapter 105, page 28. Posted 7/15/19.
Welcome to Bittersweet Candy Bowl, a comic about love, cats and high school drama.
New to Roseville High? We made a special page just for you!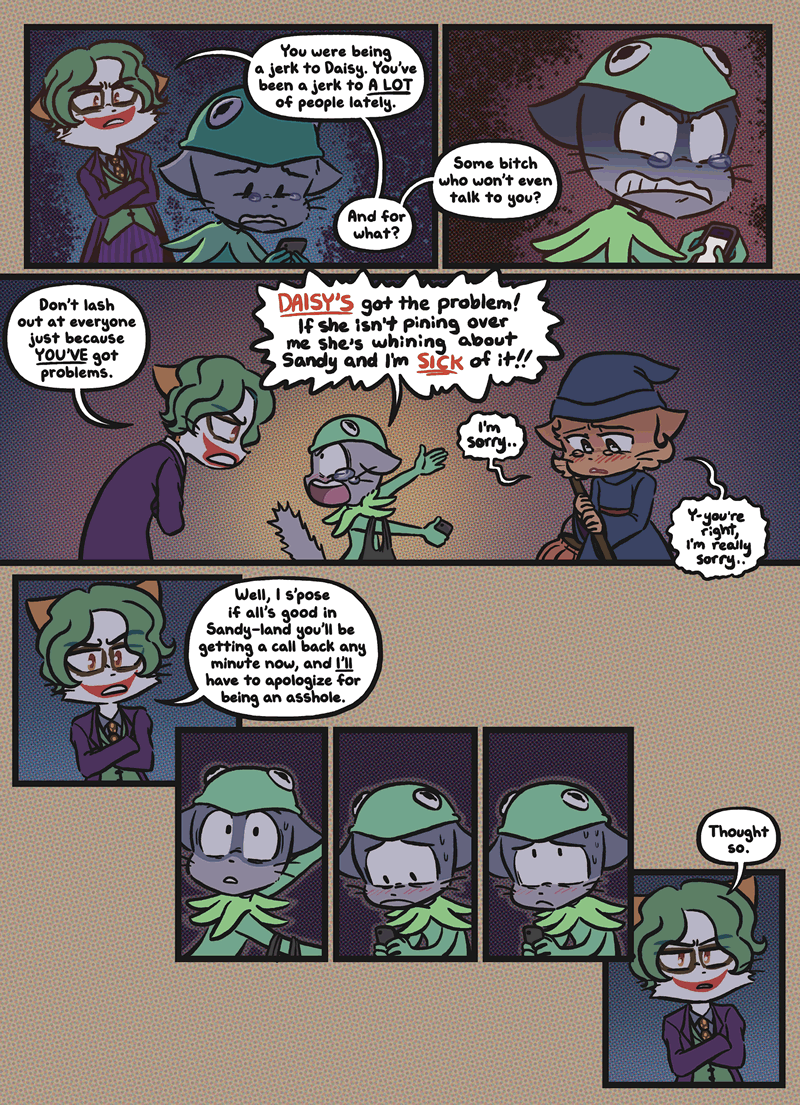 Want to see the next page early? Join the new BCB Patreon!
We've got a hot new patreon, and you're gonna love it!
June 24, 2019
We launched exciting new Patreon rewards and readers appear to be loving it sick!!!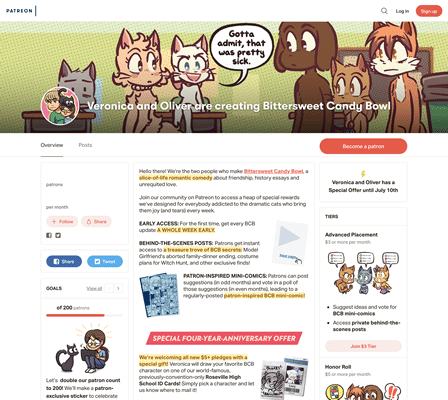 We're nurturing an amazing new community of readers who can view upcoming pages early (they're chattering about the next page right now!), we're gearing up to source ideas for a BCB mini-comic from our rapidly-expanding set of new patrons, and we're even making lovely new phone backgrounds for our Valedictorian tier!
It's incredible stuff. With cute new art too. You owe it to yourself to pick your favourite rewards and join us! We're loving all the new energy!!!
A-Kon and Anime Expo
Double threat! Back to back! Dallas and LA! Who has the best poké bowl? Who cares! It's time for ANIME CONVENTIONS: A-Kon and Anime Expo, and we're at both of 'em!

Come see us at A-Kon in Fair Park, where the traffic is breezy, the venue is excitingly new, and everything will just go perfect! (But seriously, Texan fans, we're looking forward to meeting many more of you this year! Come out for us!)
Then, if you're nuts, jet on over and join our Californian pals at Anime Expo! As always, we're down in Kentia Hall, and are looking forward to seeing tons of you at the biggest anime convention of all. And wandering through the dealers room to buy swords, dakimakura, and moe cotton-swab VR games.
These are our only two appearances for 2019! Don't miss 'em, OK??
— Veronica and Oliver