We are streaming live! Adjust your volume and join Veronica and Oliver for a whirlwind weekend of talk, music and BCB drawings.
Want your own drawing request? Join in the stream and wait for a free-for-all lottery, or become a patron for much better chances!
Support the comic!
"It's All in the Mind."
Chapter 103, page 8. Posted 6/20/18.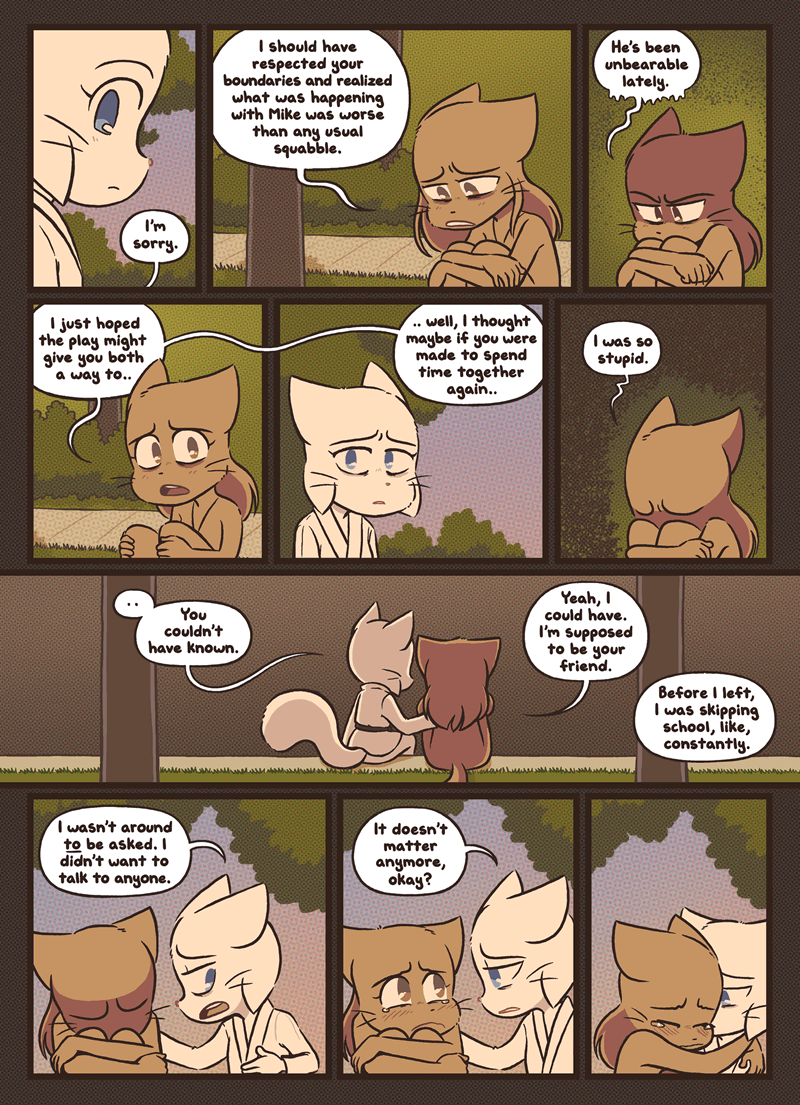 Sakura-Con, Ships Ahoy, San Japan and… sssDiscord
March 19, 2018
When we started rolling out our Weekly Roundup email, a three-panel comic shipping various romantic pairings seemed like an obvious fit. But did you know they began as an idea for our supporter/membership thing, Bittersweet Club International?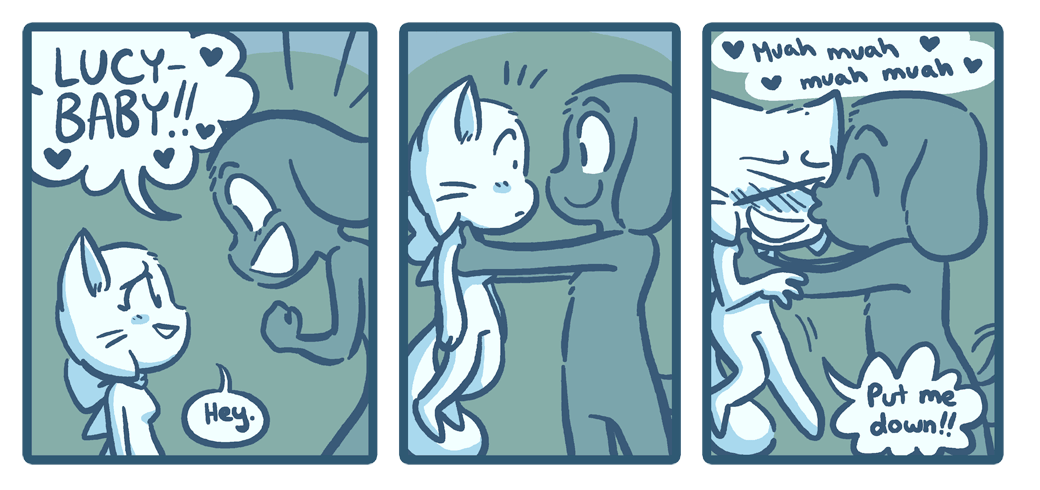 Well, today they find their way home. The latest addition to the mountain of member-exclusive comics is the first "season" of Ships Ahoy, the nineteen strips that started it all!! We think it's a nice treat for any members who missed them in the early emails.
$45 a year gets you a keychain, embossed card, surprise gifts and access to 400+ pages of bonus comics! Like, say, the one where Augustus and Lucy meet as kids…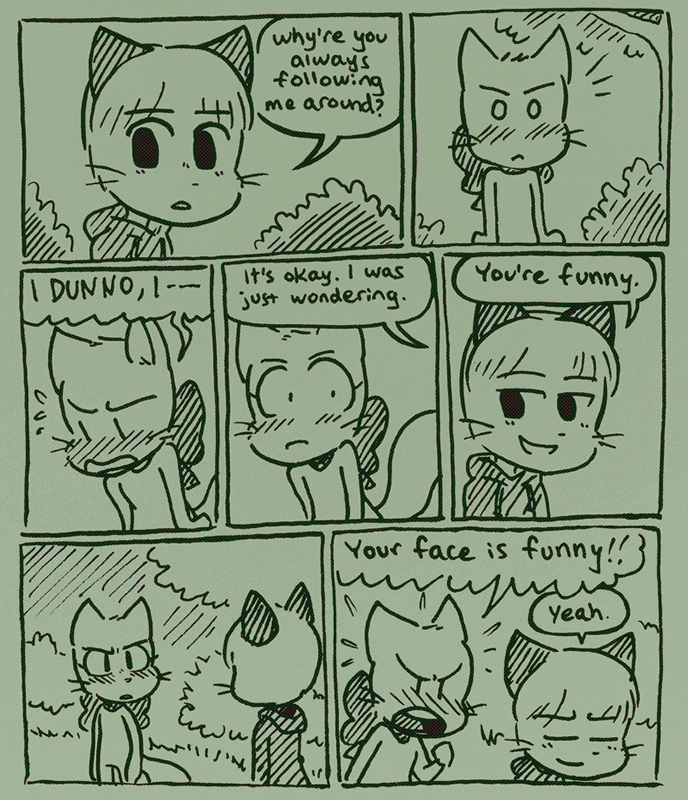 The other big mid-March news is… we're soon heading to Seattle for Sakura-Con!! It begins Friday, March 30 and continues over Easter weekend!

Come bring us your best authentic Starbucks coffees and Amazon shipping boxes. We love Sakura-Con! It's been a while! Come back and say hello!!
And if you can't?? Well, see us in LA this July 5, or, for the first time, BCB IS SAYING "HOWDY" TO TEXAS!! That's San Japan in San Antonio, August 31–September 2!! All customers must wear ten-gallon hats and call us varmints.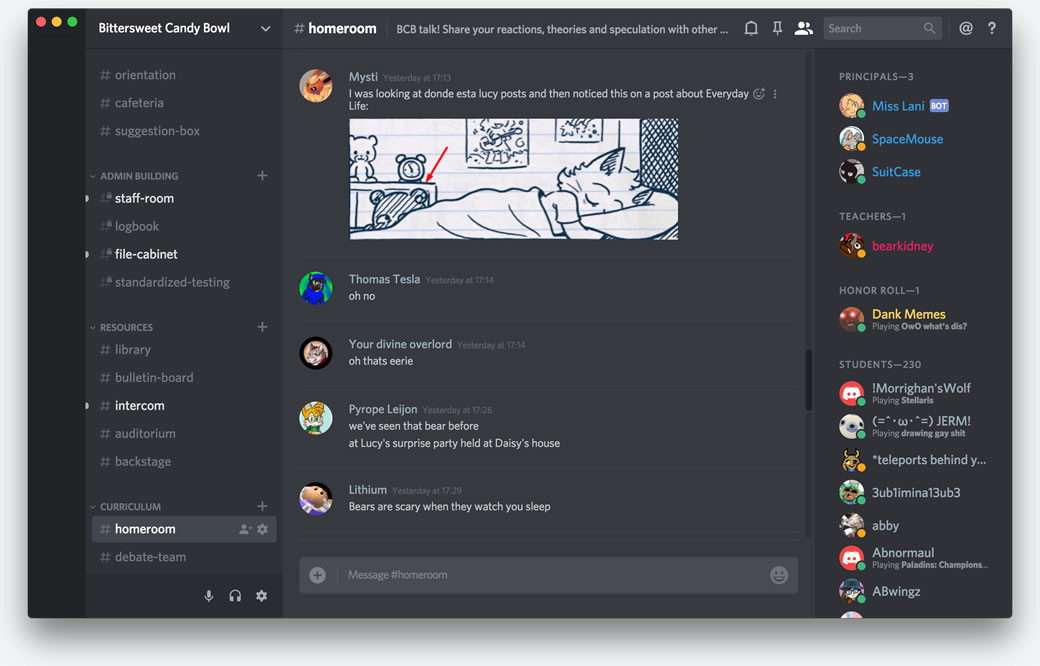 You're invited to our Discord server! It has so much now! Everyone's entering the art contest!! Cool kids are linking their Patreon accounts and getting gold names! Everybody picks "Team __" roles for the characters they support! There's a bot that tells you your fortune or punches you in the face or something! It's all here and it's all wonderful!
— Oliver