"Another Flame."
Intermission, page 9 of 14. Posted 12/2/22.
Welcome to Bittersweet Candy Bowl, a comic about love, cats and high school drama.
New to Roseville High? We made a special page just for you!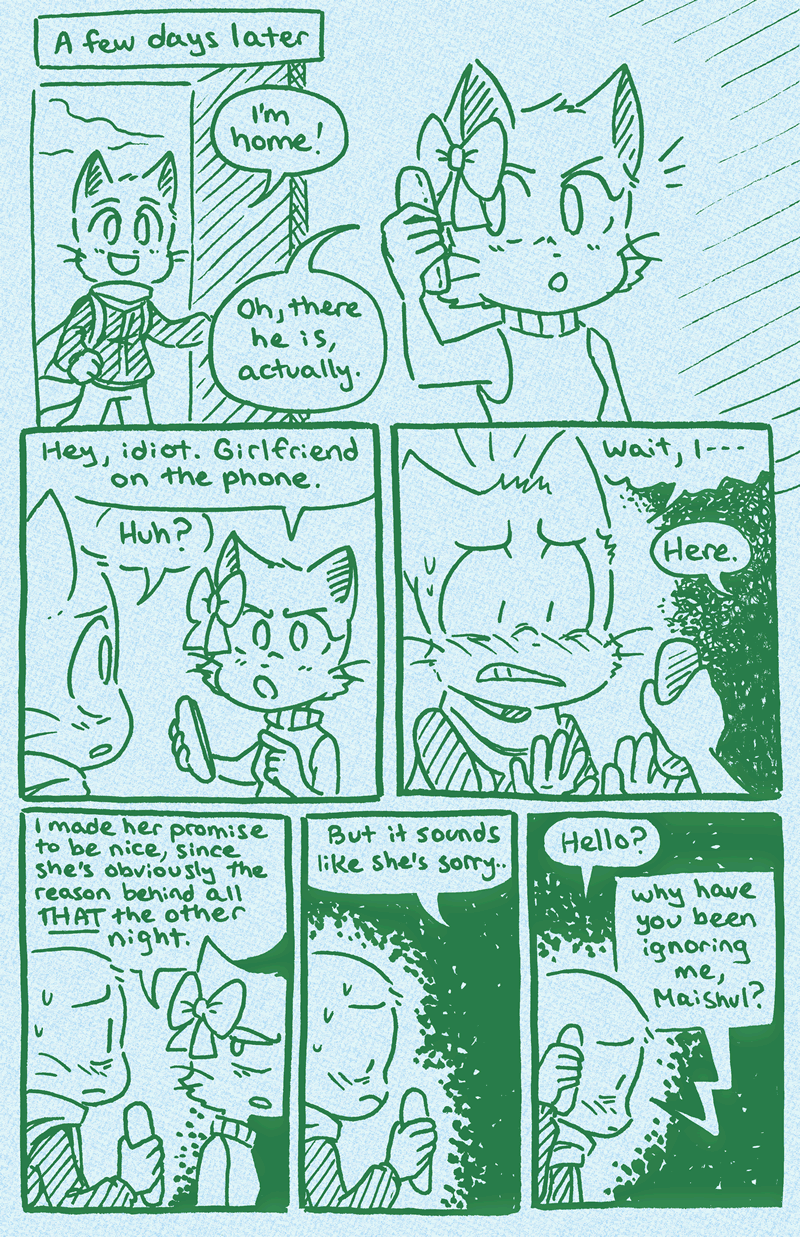 "Another Perspective": a new comic for the Bittersweet Club International Members' Library!
September 26, 2022
After a busy summer we've put together a bunch of member-only comics which we're starting to release.. TODAY!
Bittersweet Club International members can read "Another Perspective", a new comic that takes the events of "Eternal Flame" but puts Daisy by the tree instead.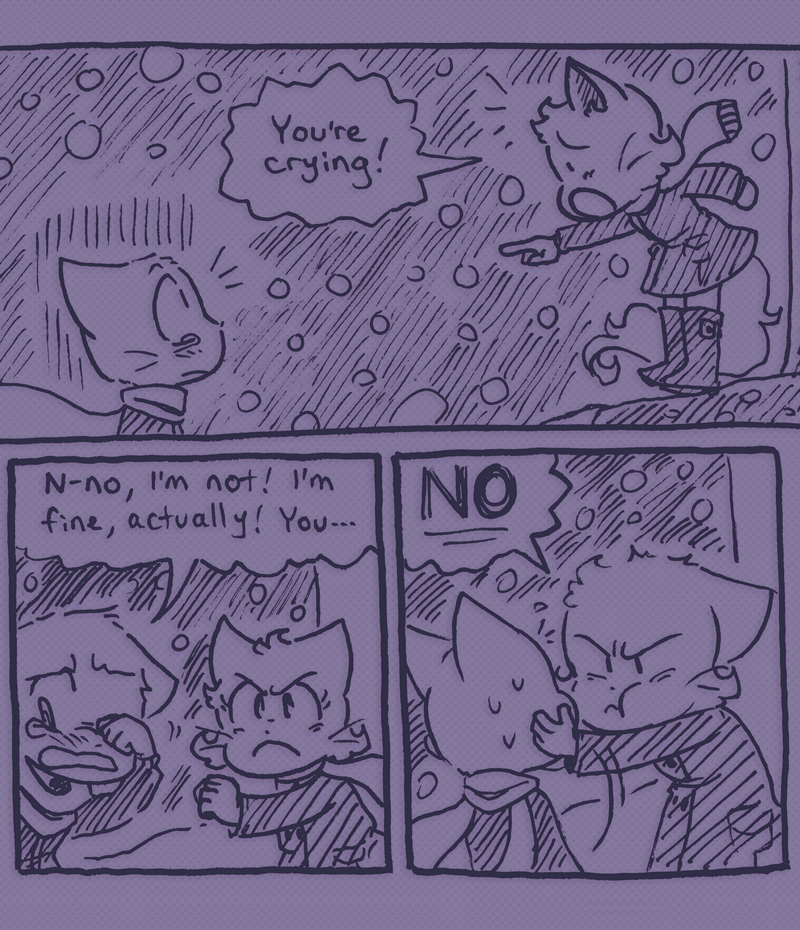 Daisy hears some familiar notes in Mike's story and brings her own take to the situation. It's tough being ignored by Sandy, isn't it?
We're excited to continue to update the members library, which we should remind you contains over 530 pages at this point! Read "Essential Worker", "Another Intervention", "A Better You", "Elementary School Sweethearts" and dozens more, all for $29 a year!
— Veronica and Oliver