Visit the BCB Store!
Help Lucy reach Mike!

Buy books from

the BCB Store

!


Featuring: Volume Four, our new plush toys, notebooks, pencil cases, magnets and more!
200 books sold!
300 books sold!
400 books sold!
500 books sold!
600 books sold!
"Model Girlfriend."
Chapter 94, page 37. Posted 9/28/16.
Welcome to Bittersweet Candy Bowl, a comic about love, cats and high school drama.
New to Roseville High? We made a special page just for you!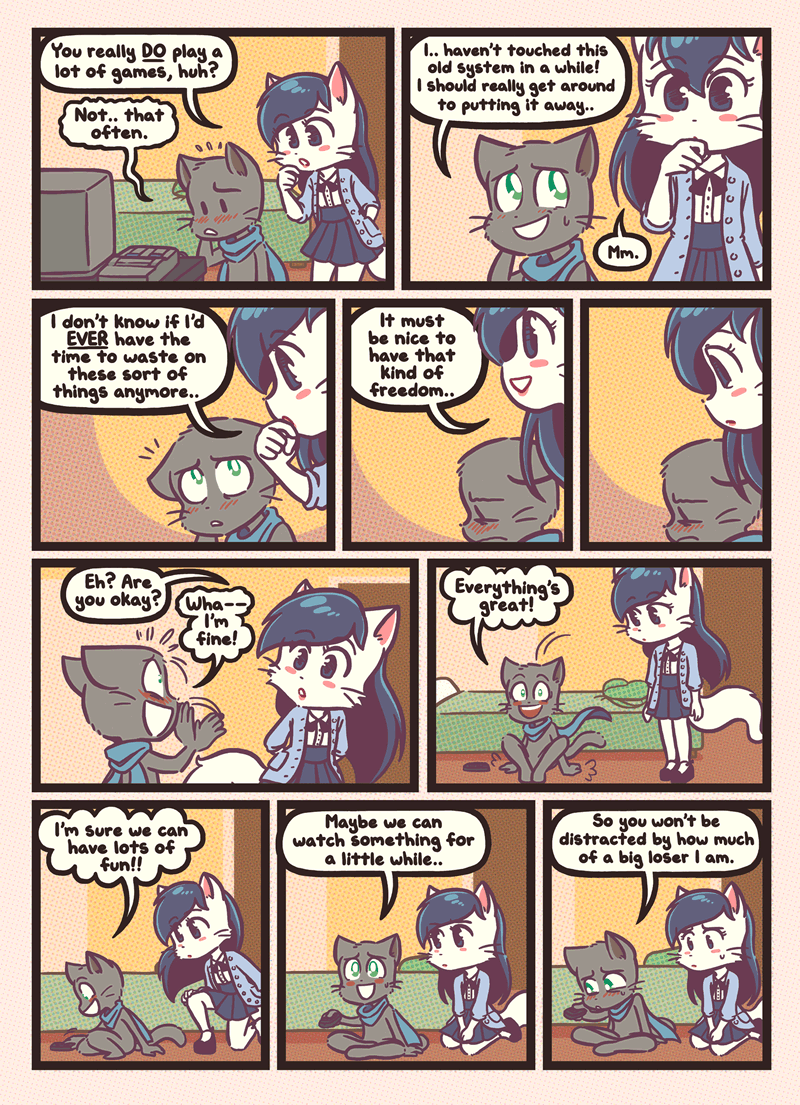 Register to vote by

Oct

31
Request absentee ballot by

Oct

31
Absentee ballots due

Nov

8
State-by-state data from Rock the Vote. Location detection using GeoLite2.
Support the comic!
NOW ON SALE: Volume Four, plush toys and way way more!
The BCB Store has been updated, and updated bigly!! Look inside for Bittersweet Candy Bowl: Volume Four, our new plush toys, crazy price reductions on our older books, cute new trinkets like a magnet set and a giant new line of button badges, and more!!!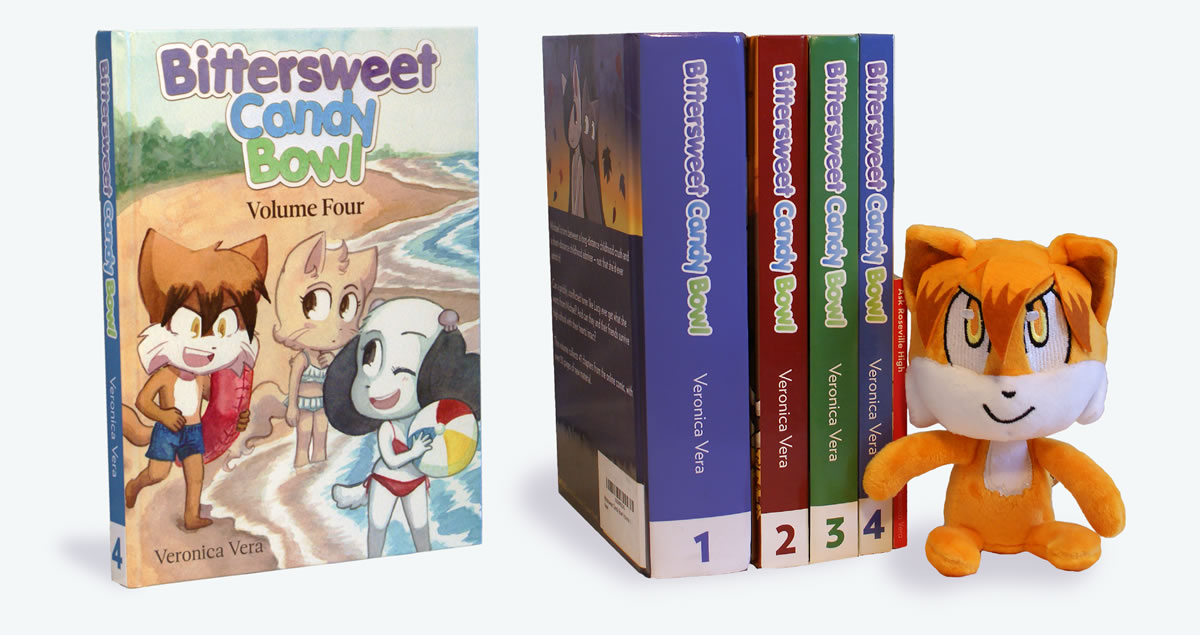 You want that sweet new Volume Four? It's our biggest book since Volume One, it's got 32 pages of book-exclusive content and it's only $39! Want to kick-start your whole BCB collection? We have an all-book bundle for $89! And Volumes One through three are just $19 each!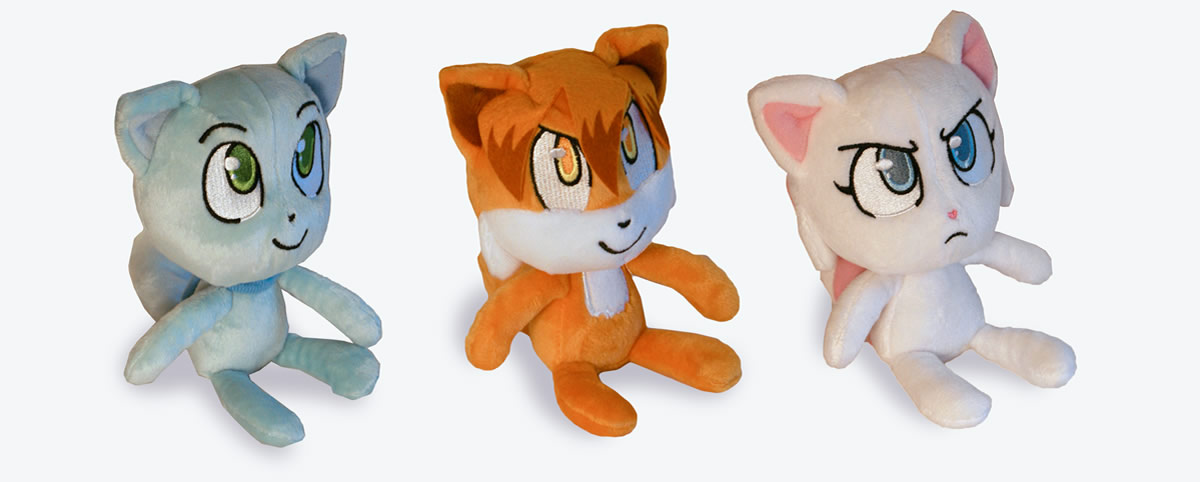 Plush toys? We got them too! $20 each! $49 for all three! They are beautiful! They came out so well!

And all this other stuff, too! Who doesn't need a pencil case and notebook? Fridge magnets! New buttons! A permanent version of the "anniversary" poster in the regular size!! It's all there and on sale now!
So do check out the BCB store! It is there for you. We updated it with so much. Buy books and help Lucy (at the top of the page) get to her destination.
Oh yeah, and be sure to get ready for our regular draw stream this weekend, starting on Friday the 19th at the slightly-later time of 3 PM!
— Oliver