1. Simple Pleasures, original chapter posted 11/2/09
Page 2 of 6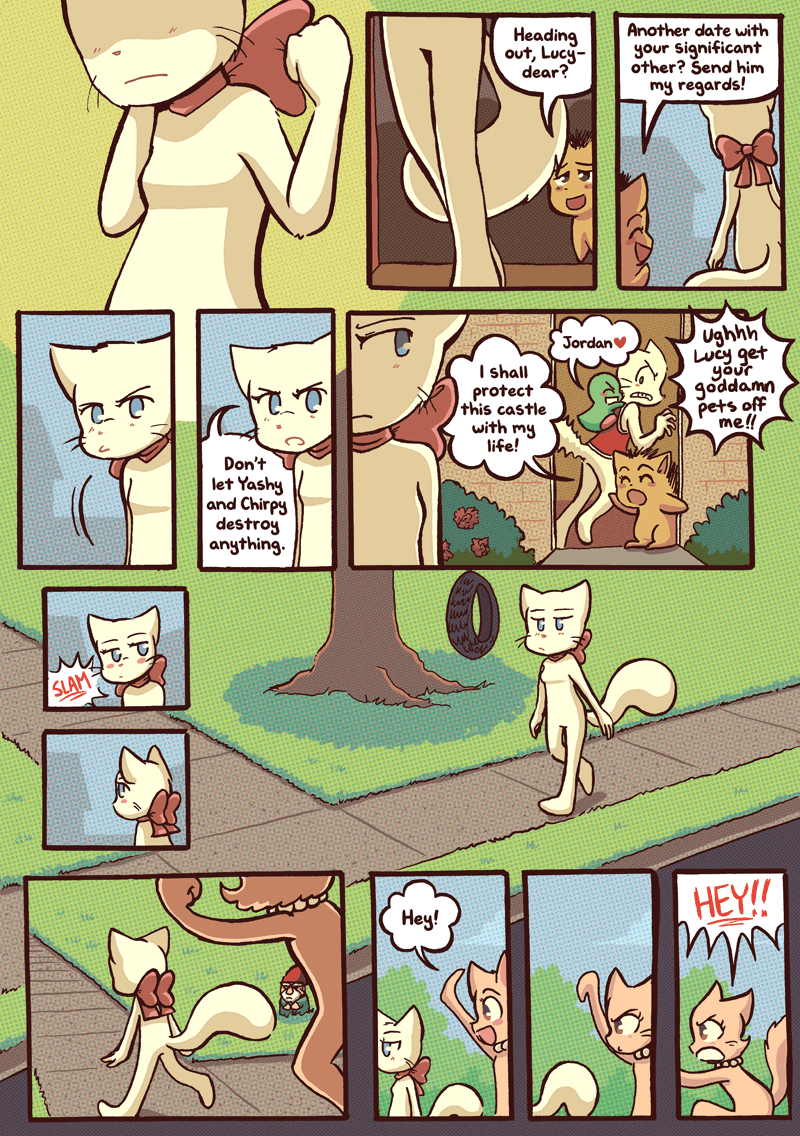 Transcript
Transcript

*Lucy ties a pink ribbon around her neck.*

*Lily, a small hedgehog, peers out from the front door.*
Lily: Heading out, Lucy-dear?

Lily: Another date with your significant other? Send him my regards!

*Lucy turns to look at Lily, her eyes narrowed.*

Lucy: Don't let Yashy and Chirpy destroy anything.

*Lily waves from the entrance.*
Lily: I shall protect this castle with my life!
*Yashy, grinning, clings to the back of Lucy's brother.*
Yashy: Jordan ♥
Jordan: Ughhh Lucy get your goddamn pets off me!!
*Lucy walks out the front door.*

*The door shuts with a slam.*

*Lucy walks down the sidewalk.*

*Daisy, a cat with curly golden hair wearing a pearl necklace, approaches Lucy from behind.*

Daisy: Hey!

*Daisy pouts at being ignored.*

Daisy: HEY!!


Talk about this page!
Chat
Make new friends, discuss the comic and share your art in the BCB Discord: