93. Clean Slate, page posted 5/9/16
Page 1 of 12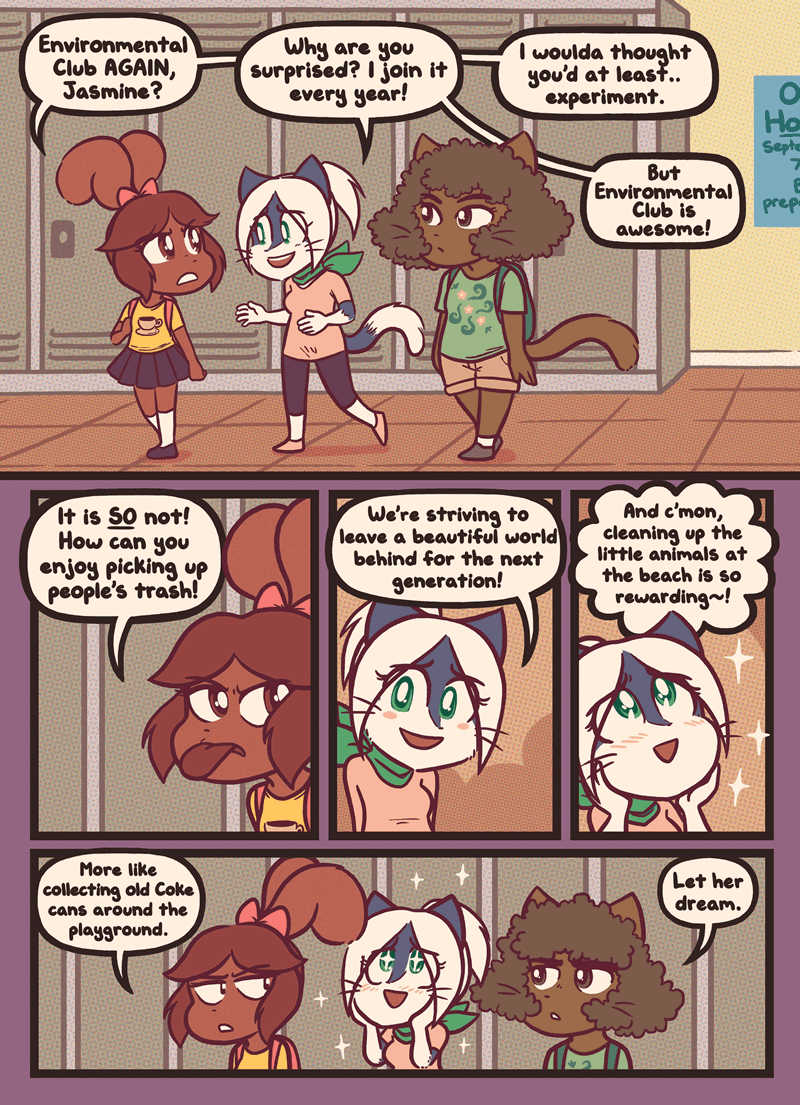 Transcript
Transcript

*Mina, Jasmine, and Cassidy walk through the school hallway together.*
Mina: Environmental Club AGAIN, Jasmine?
Jasmine: Why are you surprised? I join it every year!
Mina: I woulda thought you'd at least.. experiment.
Jasmine: But Environmental Club is awesome!

Mina: It is SO not! How can you enjoy picking up people's trash!
*Mina sticks out her tongue in disgust.*

Jasmine: We're striving to leave a beautiful world behind for the next generation!

Jasmine: And c'mon, cleaning up the little animals at the beach is so rewarding~!
*Jasmine smiles dreamily, looking off into the distance, sparkling.*

*Mina glares at Jasmine from the side, unimpressed.*
Mina: More like collecting old Coke cans around the playground.
*Jasmine holds her hands to her face, continuing to sparkle.*
Cassidy: Let her dream.


Talk about this page!
Chat
Make new friends, discuss the comic and share your art in the BCB Discord: