14. Confrontation, original chapter posted 1/15/10
Page 22 of 30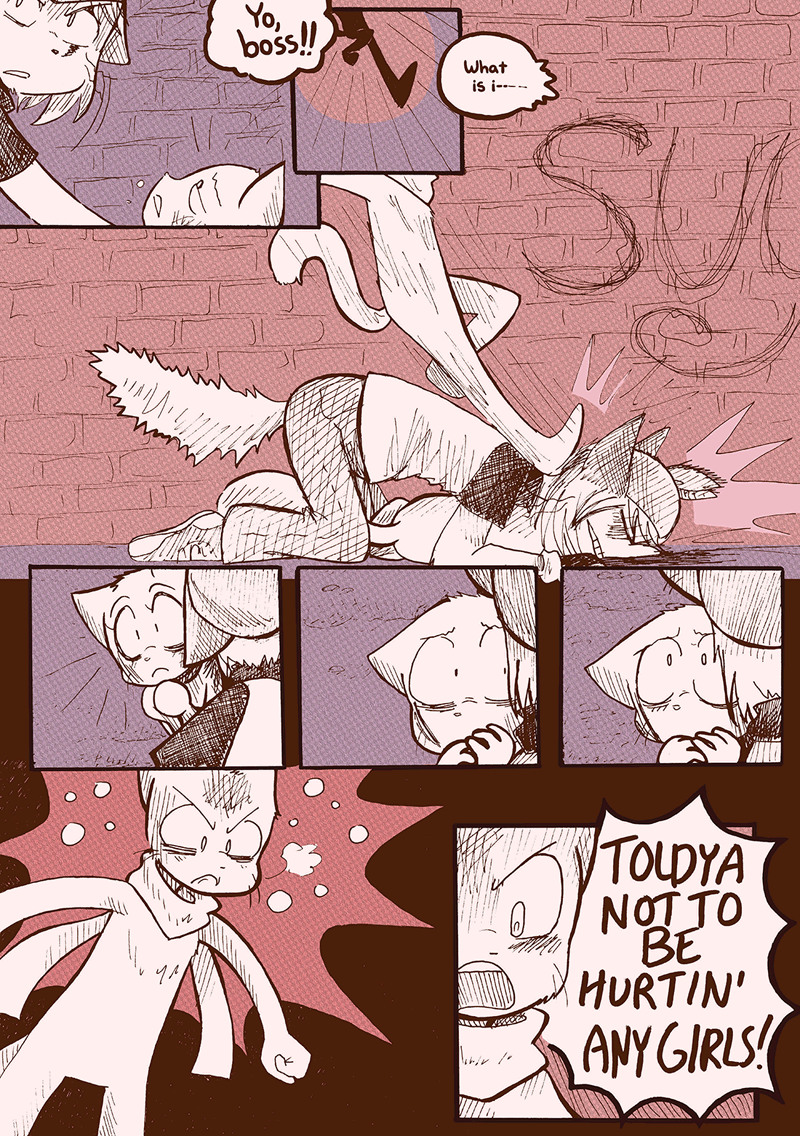 Transcript
Transcript

Mike: Yo, boss!
*Alejandro, his hand still on Lucy's neck, looks up behind him at the voice.*

*A shadowed figure appears, hurtling towards Alejandro, foot-first.*
Alejandro: What is i--

*Mike's foot lands squarely at the back of Alejandro's head, slamming him into the pavement. Alejandro's tail fluffs up.*

*Lucy's eyes are wide with shock. She's ducked her head to the side, narrowly avoiding Alejandro's collision with the ground.*

*She nervously glances at Alejandro, covering her mouth with her fingers.*

*Lucy then looks up.*

*Mike stands over the pair, huffing in anger with fists clenched on either side. The large bruise on his head is still visible, as are the bubbles floating around him, showing he is still drunk.*

Mike: TOLDYA NOT TO BE HURTIN' ANY GIRLS!


Talk about this page!
Chat
Make new friends, discuss the comic and share your art in the BCB Discord: