14. Confrontation, original chapter posted 1/15/10
Page 28 of 30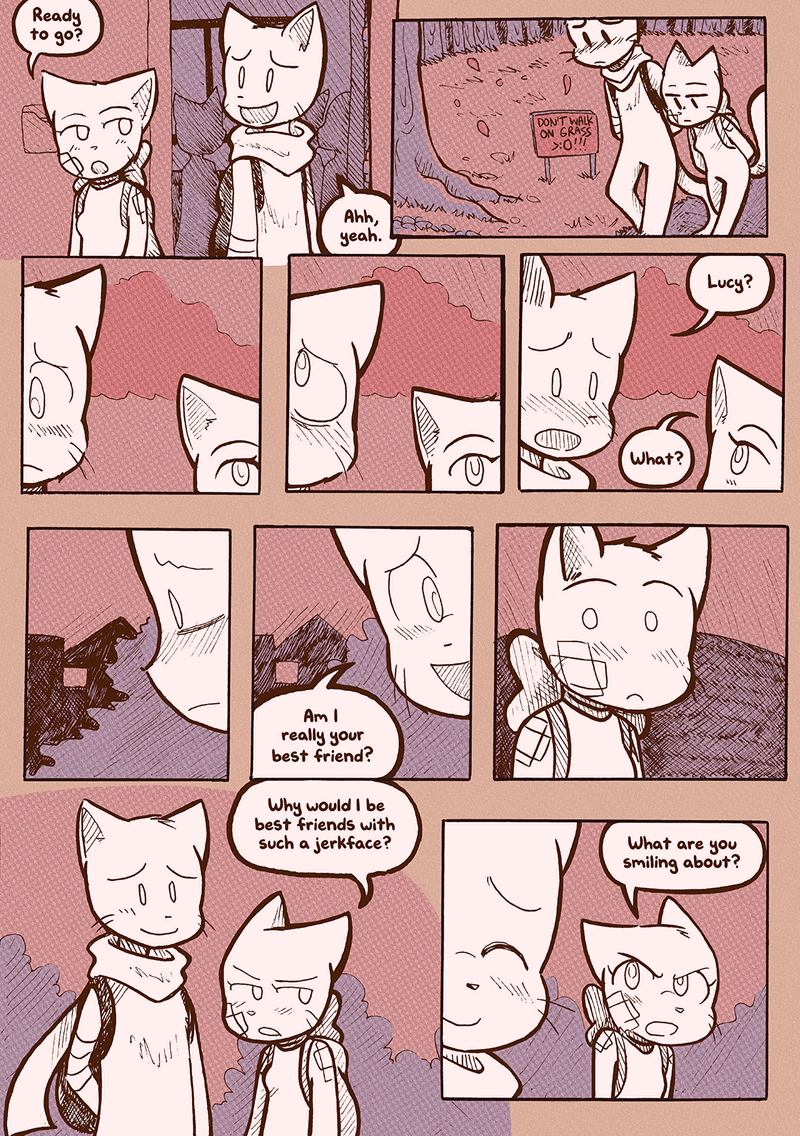 Transcript
Transcript

*Lucy and Mike stand outside the classroom. Lucy looks at Mike placidly. Mike smiles back at her.*
Lucy: Ready to go?
Mike: Ahh, yeah.

*They walk through a park side by side. Lucy looks bored. Mike is blushing, looking down at his feet as he walks.*

*Mike looks ahead.*

*Mike nervously looks up.*

*He turns to Lucy, blushing deeply.*
Mike: Lucy?
*Lucy looks back at him.*
Lucy: What?

*Mike looks uncertain.*

*He turns to Lucy, smiling nervously.*
Mike: Am I really your best friend?

*Lucy's face goes blank. She blushes.*

*Mike holds a hand behind his back and waits for Lucy's response. Lucy averts her eyes and frowns.*
Lucy: Why would I be best friends with such a jerkface?

*Mike smiles sweetly. Lucy glares.*
Lucy: What are you smiling about?


Talk about this page!
Chat
Make new friends, discuss the comic and share your art in the BCB Discord: