89. Guest of Honor, page posted 8/24/15
Page 31 of 48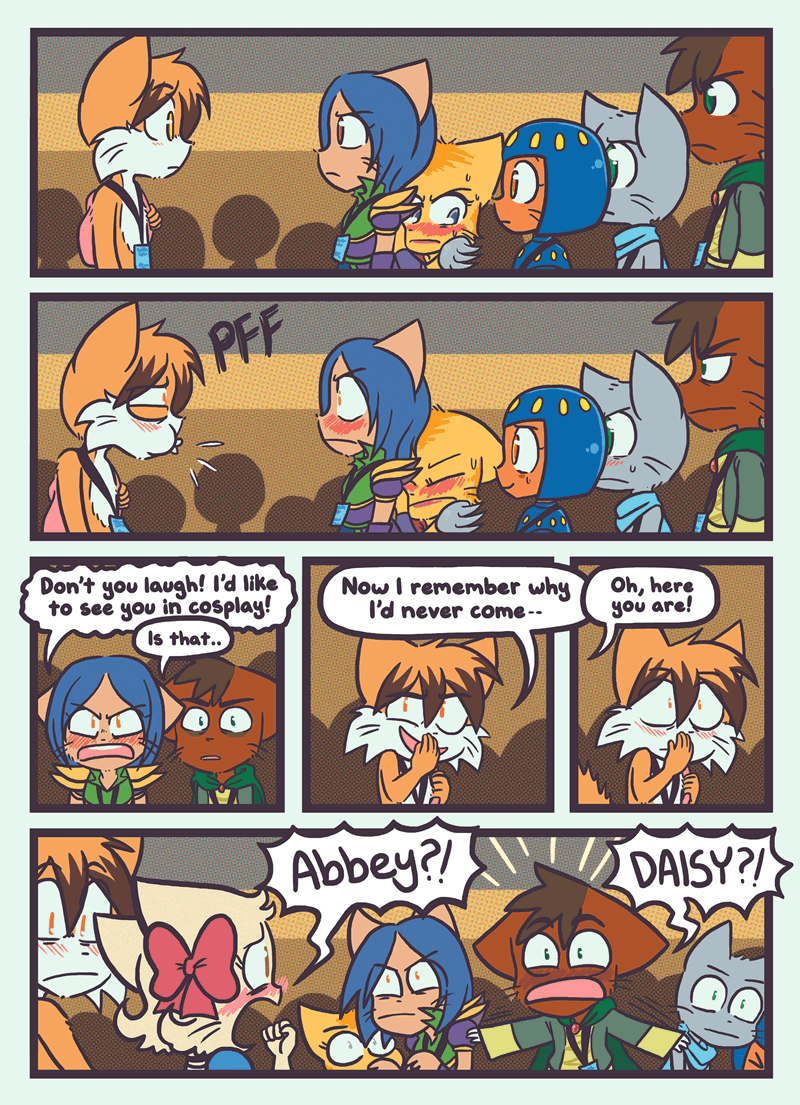 Transcript
Transcript

*Paulo stands before his friends, silent.*

*He breaks into laughter.*
Paulo: PFF
*Sue and Stacy blush, both aggravated. Mike and Abbey glare at him while Amaya smiles nervously.*

Sue: Don't you laugh! I'd like to see you in cosplay!
*Abbey looks warily past Paulo.*
Abbey: Is that..

*Paulo covers his mouth, stifling laughter.*
Paulo: Now I remember why I'd never come--

Daisy: Oh, here you are!
*Paulo freezes as Daisy calls for him.*

Daisy: Abbey?!
*Daisy shouts in surprise, blushing deeply. Abbey, also blushing, shoves Sue and Mike out of the way to see Daisy.*
Abbey: DAISY?!


Talk about this page!
Chat
Make new friends, discuss the comic and share your art in the BCB Discord: