89. Guest of Honor, page posted 7/31/15
Page 21 of 48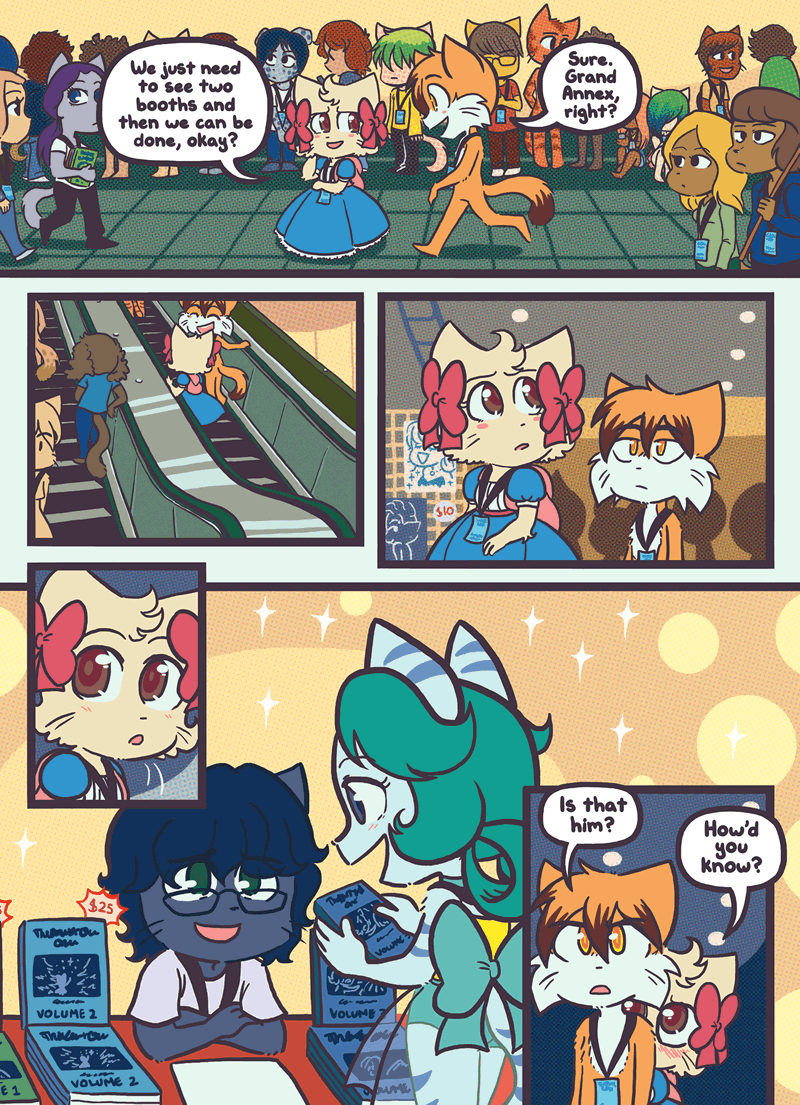 Transcript
Transcript

*Daisy and Paulo pass by other congoers and cosplayers in the venue.*
Daisy: We just need to see two booths and then we can be done, okay?
Paulo: Sure. Grand Annex, right?

*Daisy and Paulo chat while taking the escalator.*

*Daisy looks around and Paulo blankly stares straight ahead.*

*Daisy turns to see what Paulo is looking at.*

*An author with blue fur, blue hair and glasses sits at a booth with various books. The Muscadet cosplayer is buying a book.*

Paulo: Is that him?
*Daisy's eyes go wide and she hides behind Paulo.*
Daisy: How'd you know?


Talk about this page!
Chat
Make new friends, discuss the comic and share your art in the BCB Discord: