89. Guest of Honor, page posted 9/23/15
Page 44 of 48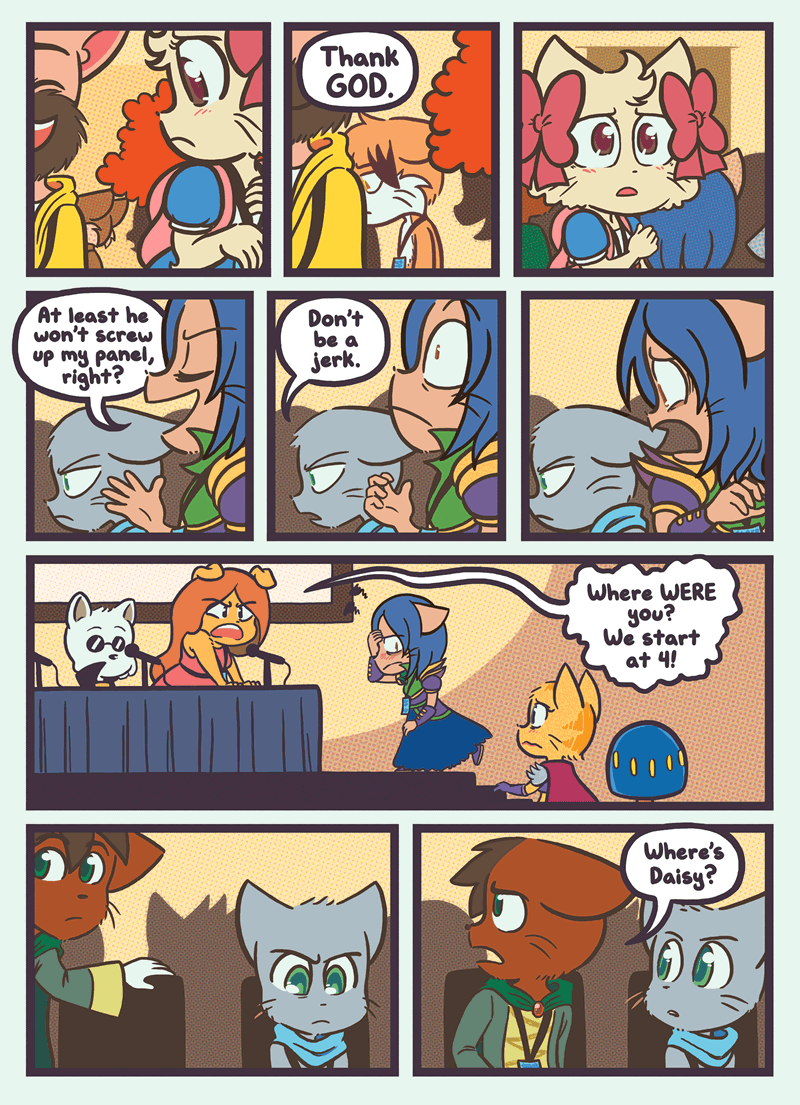 Transcript
Transcript

*Daisy sadly watches Paulo fade into the crowd behind her.*

*Paulo, looking upset, is barely visible among the other congoers.*
Sue: Thank GOD.

*Daisy watches Paulo leave with a worried look.*

*Sue smugly chats to Mike, who is walking beside her.*
Sue: At least he won't screw up my panel, right?
*Mike frowns.*

Mike: Don't be a jerk.
*Sue freezes up.*

*Sue looks at Mike, mortified.*

*A long-haired dog sits at the panel's table next to McCain. She yells at Sue.*
Panel host: Where WERE you? We start at 4!
*Sue and Stacy shamefully walk onstage. Amaya follows them.*

*Mike, visibly upset, sits in the audience. Abbey takes a seat next to him.*

*Abbey looks over his shoulder, concerned.*
Abbey: Where's Daisy?


Talk about this page!
Chat
Make new friends, discuss the comic and share your art in the BCB Discord: