89. Guest of Honor, page posted 9/14/15
Page 40 of 48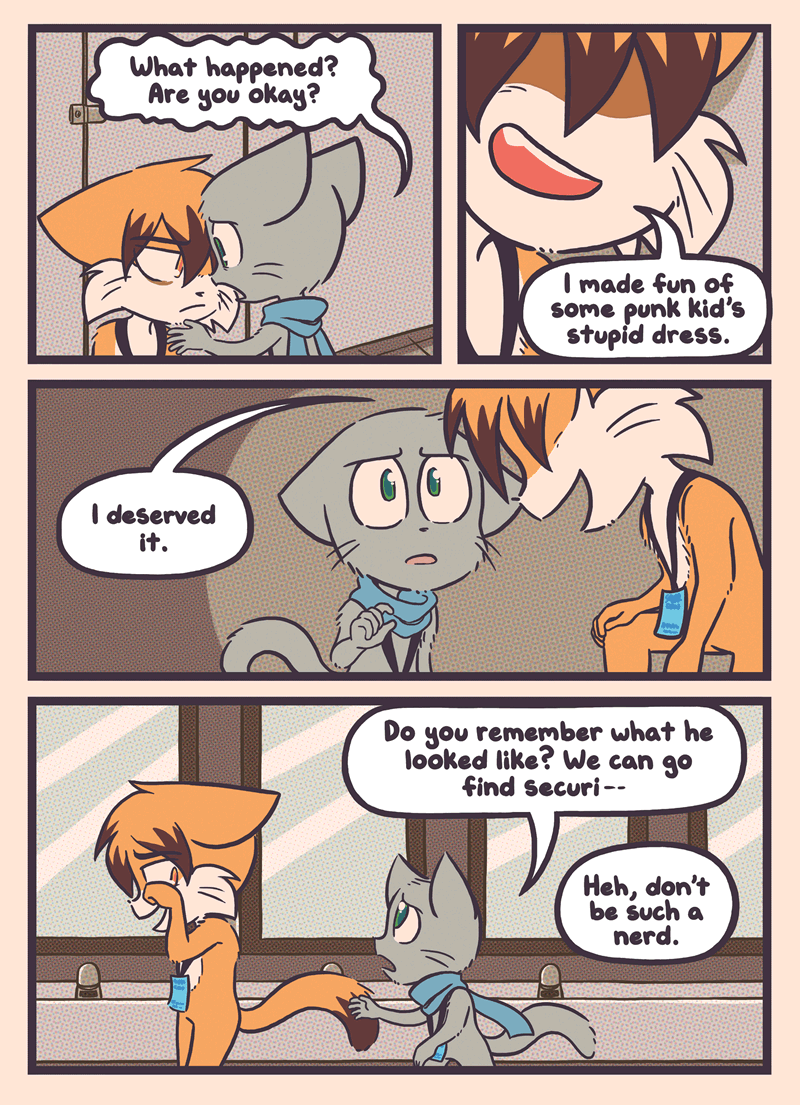 Transcript
Transcript

Mike: What happened? Are you okay?

*Paulo smirks.*
Paulo: I made fun of some punk kid's stupid dress.

*Paulo begins to stand up.*
Paulo: I deserved it.

*Mike follows Paulo out of the restroom.*
Mike: Do you remember what he looked like? We can go find securi--
*Paulo wipes his eye.*
Paulo: Heh, don't be such a nerd.


Talk about this page!
Chat
Make new friends, discuss the comic and share your art in the BCB Discord: