89. Guest of Honor, page posted 7/17/15
Page 15 of 48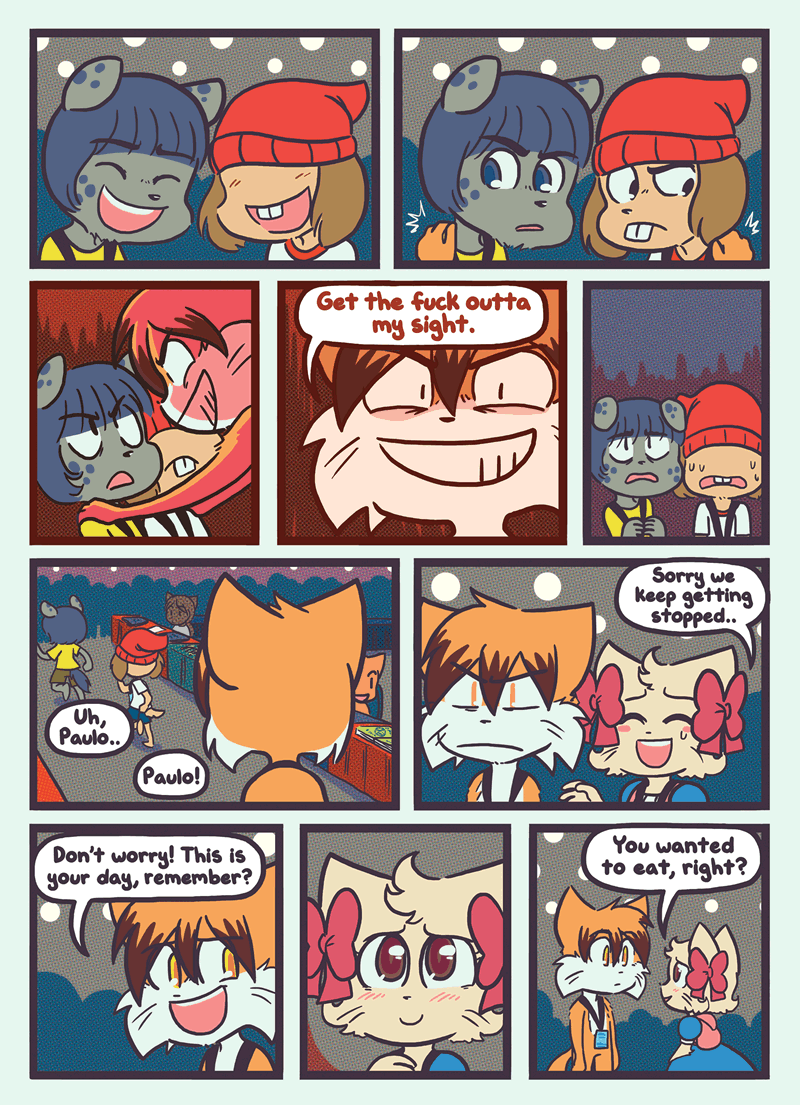 Transcript
Transcript

*The hecklers, two dogs, one with blue hair and the other in a red beanie, laugh together.*

*Paulo grabs each heckler by the shoulder.*

*Paulo grins ominously. The background turns red.*

Paulo: Get the fuck outta my sight.

*The hecklers look terrified.*

*Paulo watches the hecklers run away. Daisy calls to him offscreen.*
Daisy: Uh, Paulo..
Daisy: Paulo!

*Paulo, scowling off into the distance, confirms that they're gone.*
Daisy: Sorry we keep getting stopped..

*Paulo turns to face Daisy, smiling again.*
Paulo: Don't worry! This is your day, remember?

*Daisy makes a small, sweet smile back at Paulo.*

Daisy: You wanted to eat, right?


Talk about this page!
Chat
Make new friends, discuss the comic and share your art in the BCB Discord: