89. Guest of Honor, page posted 9/18/15
Page 42 of 48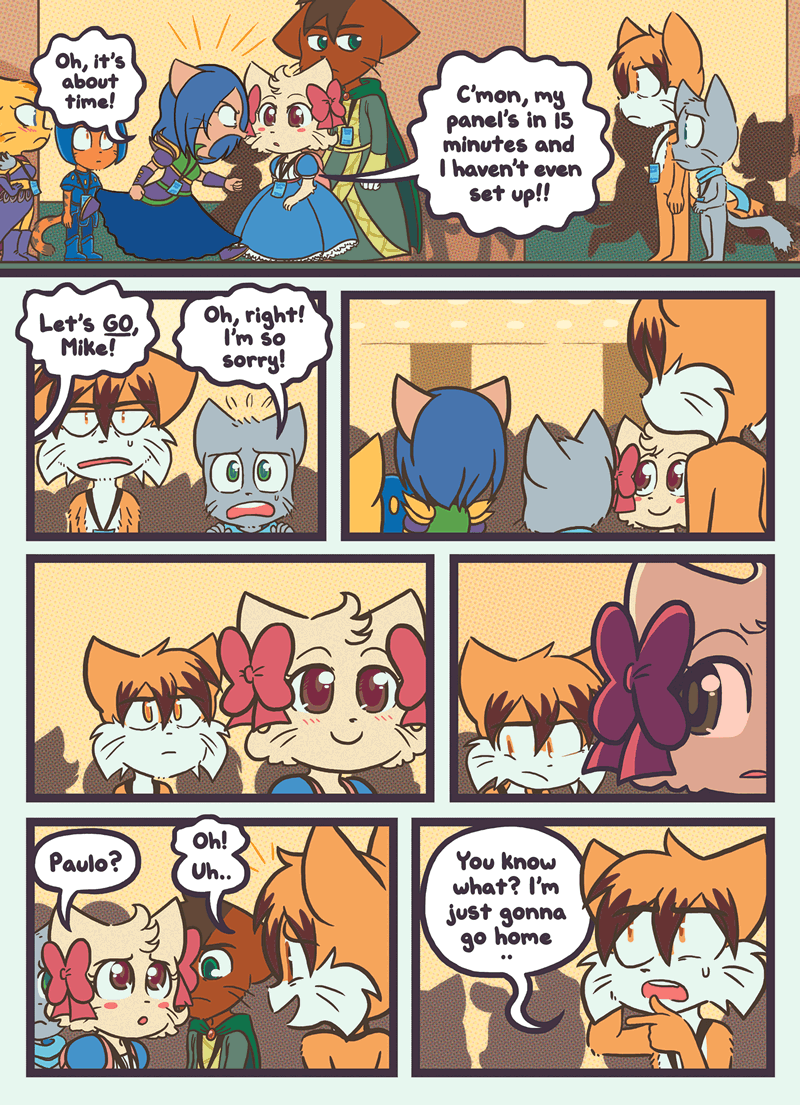 Transcript
Transcript

*Sue leaves the conversation to stomp towards Mike and Paulo.*
Sue: Oh, it's about time!
Sue: C'mon, my panel's in 15 minutes and I haven't even set up!!

Sue: Let's GO, Mike!
*Mike is flustered.*
Mike: Oh, right! I'm so sorry!

*Sue and the rest of the SwordsVale group walk off to the panel.*

*Daisy follows the group.*

*She stops when she notices Paulo isn't following behind.*

Daisy: Paulo?
*Abbey, standing behind Daisy, scowls.*
Paulo: Oh!
Paulo: Uh..
*Paulo looks nervous.*

*He sweats.*
Paulo: You know what? I'm just gonna go home..


Talk about this page!
Chat
Make new friends, discuss the comic and share your art in the BCB Discord: