89. Guest of Honor, page posted 9/4/15
Page 36 of 48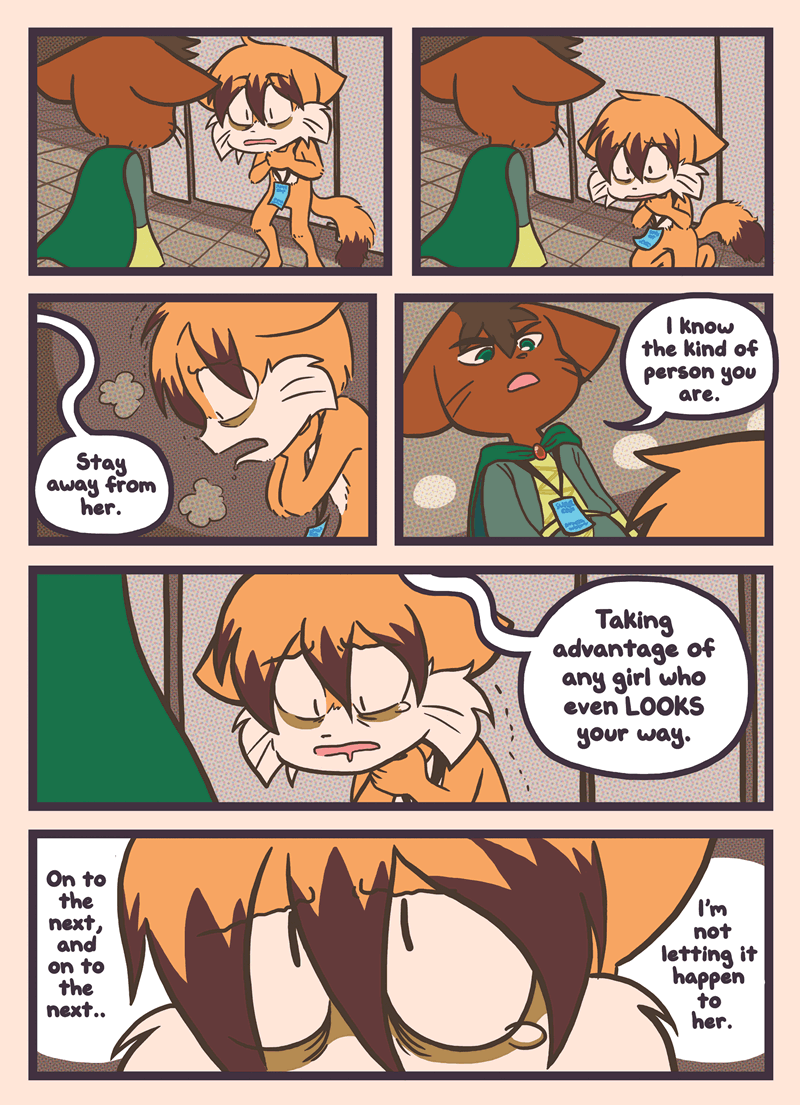 Transcript
Transcript

*Paulo holds his neck, choking from Abbey's attack.*

*Paulo collapses to his knees.*

Abbey: Stay away from her.
*Paulo starts breathing heavily.*

*Abbey looms over Paulo menacingly.*
Abbey: I know the kind of person you are.

Abbey: Taking advantage of any girl who even LOOKS your way.
*Paulo shakes and sheds a tear, still struggling.*

*He looks up at Abbey nervously.*
Abbey: On to the next, and on to the next.. I'm not letting it happen to her.


Talk about this page!
Chat
Make new friends, discuss the comic and share your art in the BCB Discord: