89. Guest of Honor, page posted 6/19/15
Page 3 of 48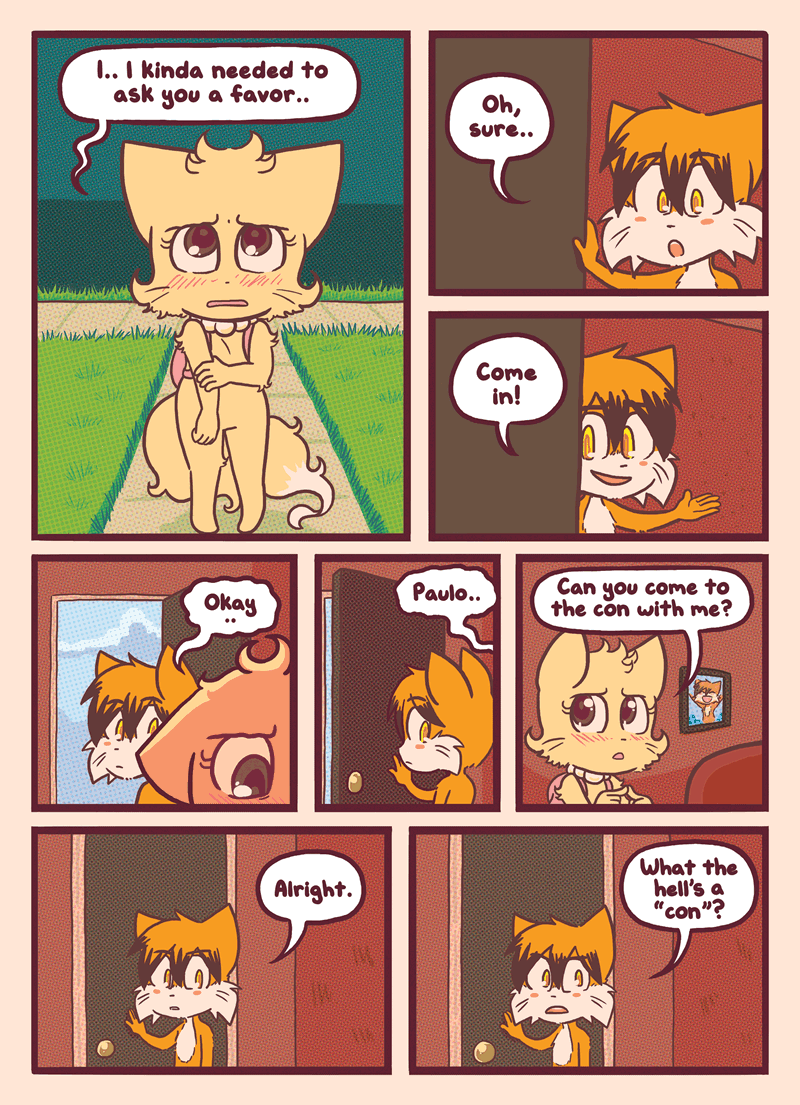 Transcript
Transcript

*Daisy grips her right arm, looking nervous.*
Daisy: I.. I kinda needed to ask you a favor..

Paulo: Oh, sure..

*Paulo gestures her into the house.*
Paulo: Come in!

*Daisy walks in.*
Daisy: Okay..

*Paulo begins to close the door.*
Daisy: Paulo..

*Daisy pokes her fingers together cutely.*
Daisy: Can you come to the con with me?

*Paulo agrees, a blank look on his face.*
Paulo: Alright.

*Paulo pauses.*
Paulo: What the hell's a "con"?


Talk about this page!
Chat
Make new friends, discuss the comic and share your art in the BCB Discord: