89. Guest of Honor, page posted 8/17/15
Page 28 of 48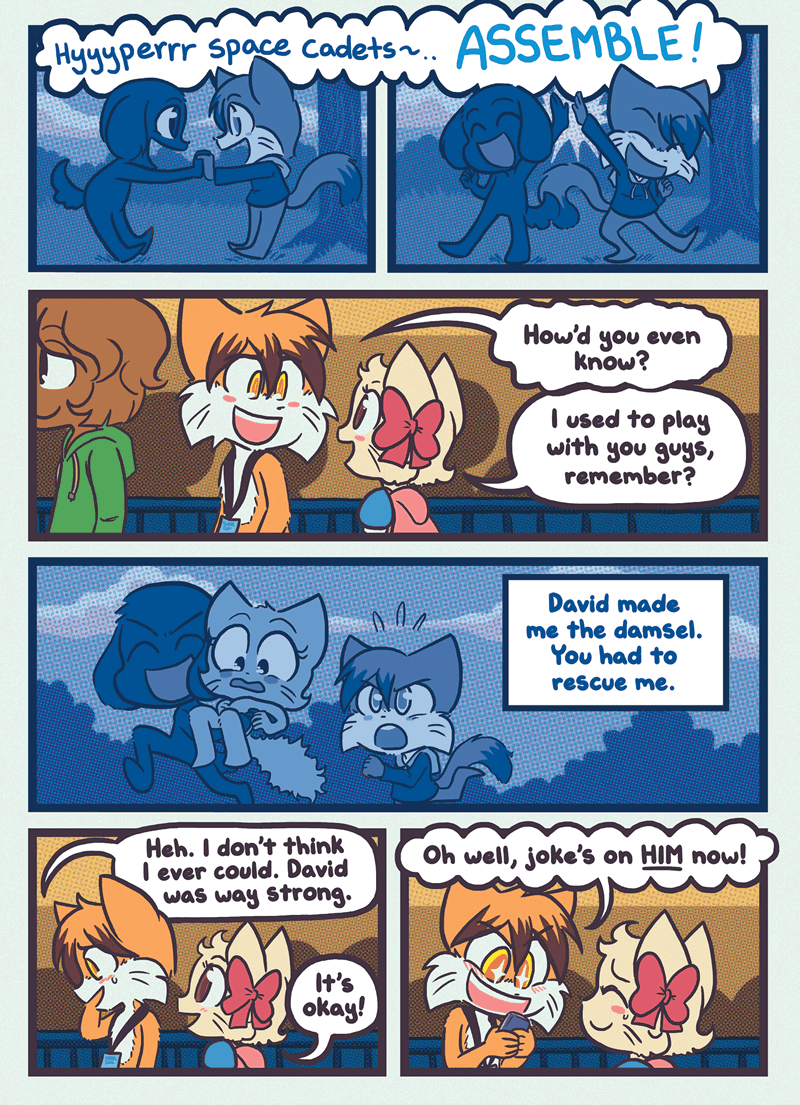 Transcript
Transcript

*A younger David and Paulo clasp each other's hands.*
David and Paulo: Hyyyperrr Space Cadets~..

*David and Paulo strike a pose and high five.*
David and Paulo: ASSEMBLE!

*Paulo and Daisy chat as they wait in line.*
Paulo: How'd you even know?
Daisy: I used to play with you guys, remember?

*Younger David carries off a startled younger Daisy, while younger Paulo runs after them.*
Daisy (narrating): David made me the damsel. You had to rescue me.

*Paulo looks a little embarrassed.*
Paulo: Heh. I don't think I ever could. David was way strong.
Daisy: It's okay!

*A glint appears in Paulo's eyes as he grabs the tape recorder, grinning gleefully.*
Paulo: Oh well, joke's on HIM now!


Talk about this page!
Chat
Make new friends, discuss the comic and share your art in the BCB Discord: